Blog Home
12 Ways to Make Your New Apartment Feel Like Home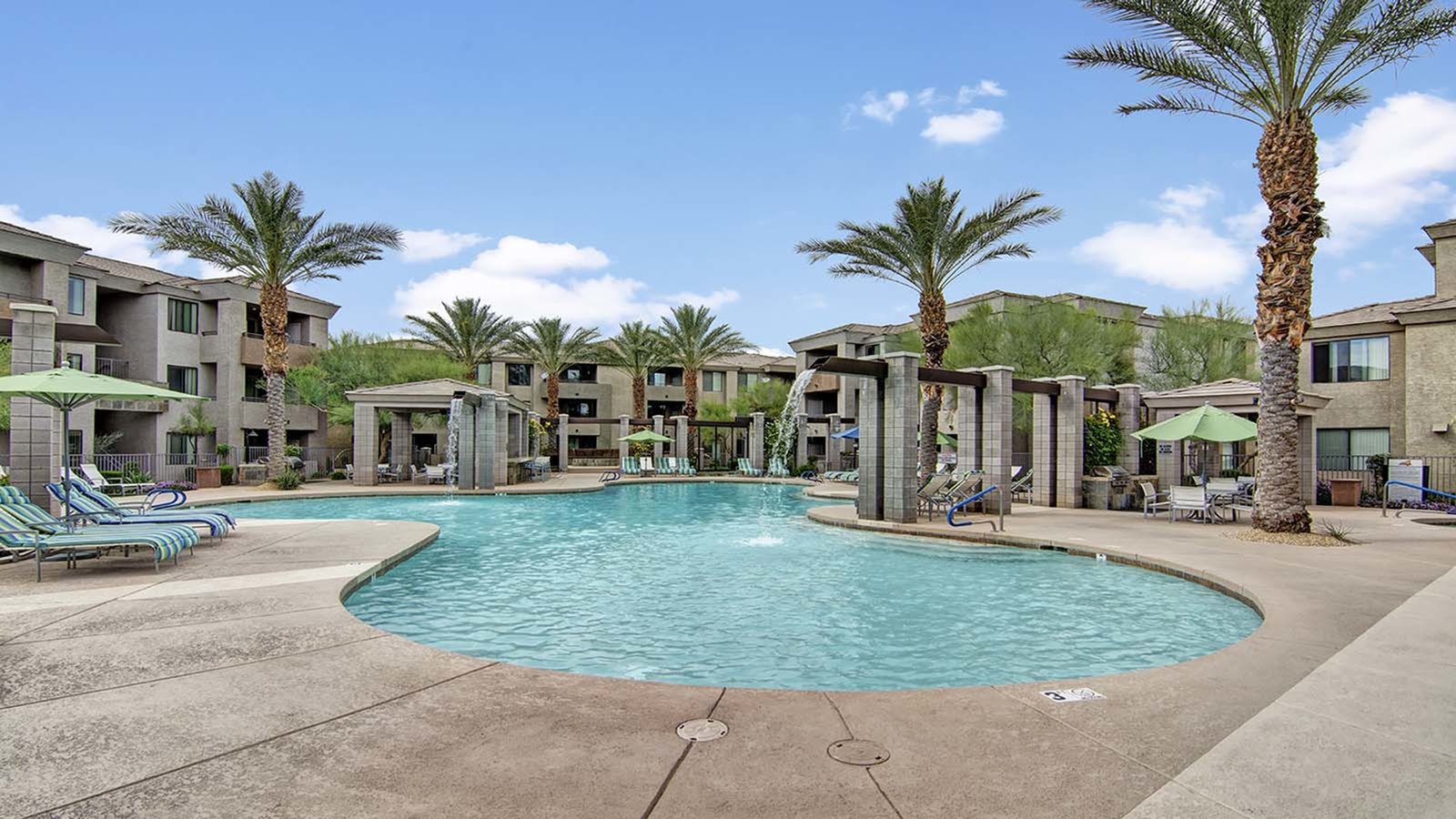 You're looking for an apartment in Phoenix. Once you move in, are you wondering how you're going to create a new space that feels like home? No worries… moving is very exciting! It's a great chance to start fresh, shop for fun decor, and truly enjoy your life.

Here are 12 helpful tips to help you move in, decorate and love your new home:

Move to music – Get things off to an upbeat start, literally, by cueing up some of your favorite songs. This is guaranteed to make moving in and unpacking boxes easier and more fun. Tunes with quick beats help you feel more energized so you can get the work done in less time.
Use simple design principles – Once you start setting up your new place, focus on interior design basics. Try adding a large throw rug to help define an area. You can also toss a cozy blanket and some throw pillows onto the couch to augment with pops of color, use vertical shelving or tall bookcases for storage and decoration, and be sure to hide those unsightly cords and cables.
Display pics and sentimental pieces – When you're surrounded by items that inspire you, remind you of good memories and make you feel happy, it feels like home. Choose some of your fave photos to post on your fridge and display in frames on your bookshelf and around the apartment. Then enhance the look with your favorite decorative pieces, art and personal items to add those warm, homey touches.
Create atmosphere with plants – Sprinkle some plants throughout your decor for a simple way to introduce some natural beauty to your apartment. Greenery brings good energy into any space, and if you don't have a green thumb, explore some realistic faux foliage.
Shed a little light on the subject – Using lamps is a great way to add some extra ambiance and pleasant low light to various areas around your apartment. Look for lamps with appealing textures, unique finishes and interesting colors to create your own decorative style.
Stock your fridge and cupboards – Having the basics on hand along with some of your favorite foods helps you feel like you're truly home. It's a treat to be able to fix a meal or snack while you're chilling in your pjs, so make sure you shop for the essentials soon after you move in.
Take advantage of your amenities – Renting an apartment comes tons of perks. Upscale amenities like modern appliances, oversized closets and an in-unit washer/dryer make your life so much easier. Then step right outside your door to take advantage of your community's 24-hour gym, swimming pool/spa, billiard tables, courtyard with BBQ grills and more. And remember, when you rent an apartment you don't have to worry about landscaping… the maintenance crew's got it covered.
Cultivate a good relationship with your apartment community staff – Part of living in a great place includes having a positive overall community experience. You need a staff that cares about what matters to you. It's worth taking the time to introduce yourself to the team at your apartment community, say hello when you see them and join in some of the events they throw for you and your neighbors. For example, residents at the Aspire Pinnacle Peak Apartment Homes enjoy free chef-prepared breakfast during the week as well as free weekly yoga & Pilates classes.
Help your pets settle in – You've chosen a pet-friendly community, and it's important to help Fido or Socks feel at home too. Put the food and water bowl out and set up the bed. Take your dog for a little walk around the apartment community and visit the on-site pet agility park to exercise and play.
Check out your new location – If you're living in the North Phoenix area, hopefully you've found an apartment that's close to the I-17 and Loop 101. Once your place is set up, drive around and get to know the area a little and discover extraordinary shopping, dining, and entertainment destinations including the Shops at Norterra, Deer Valley, Hills Recreation Area, Arrowhead Country Club, and Wet 'n' Wild Phoenix (an adventure-filled waterpark with slides and splash pads), just to name a few.
Host a casual get-together – Throwing a party, even just a low-key get-together, will motivate you to get unpacked and feel emotionally connected to your new place. There's nothing that makes you feel more at home than warming your space with good food and good friends.
Enjoy your new home – After your boxes are unpacked, your space is decorated and you've broken it in with a little apartment-warming party, make a point to stay home few nights a week, cook some yummy meals and lounge around in comfort. The more time you spend actually enjoying your apartment, the more it'll feel like home sweet home.

If you're looking for an upscale apartment with a high-end community experience, contact Aspire Pinnacle Peak Apartment Homes in Phoenix, AZ today. Let us help you find your perfect new home.