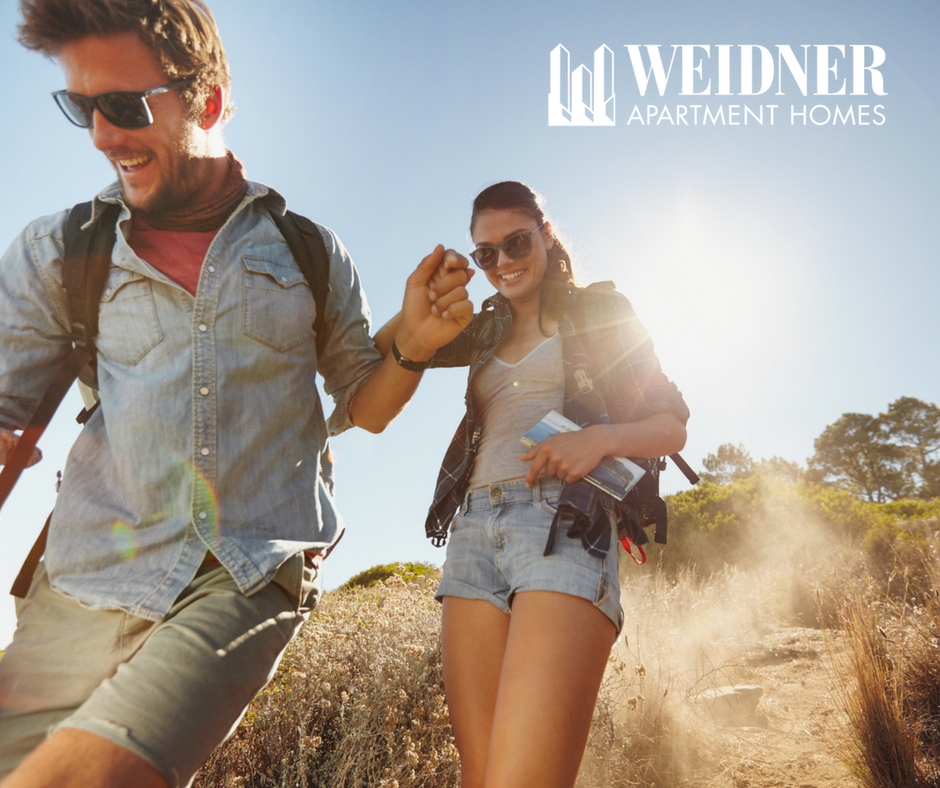 Are you looking to introduce more adventure into your life this summer? If the answer is yes, one of the best things you can do is immerse yourself in mother nature by going on a hike! Before you embark on your adventure, make sure to be prepared. Here are a few tips and reminders for the ultimate hiking experience:
Know your current fitness level. If you are an experienced hiker, this might not be as crucial, but if you are a beginner, you should know where your fitness comfort zone is. Gauge the difficulty of the trail by walking. If this doesn't feel like a challenge, casually jogging should do the trick. Just remember, if you haven't hiked in a long time, don't overdo it. You will be surprised by how sore your body will be from even the simplest trails!
What kind of experience are you looking for? If enjoying nature is your thing, pick a trail known for its views. For those seeking a challenge, trails with steep inclines will definitely put your body to the test.
Once you decide on your adventure, familiarize yourself with the trail. Study the maps, bring the maps, and ask around. Don't depend on Google Maps and your phone. If your phone loses service or you drop it, then it's just you and Mother Nature out there. Be prepared. You can also invest in a GPS tracker as a backup plan to keep you on the trail and off the missing person's list!
Check the weather. If it's 100+ degrees, you will need sunscreen and plenty of water. For cold temperatures, dress appropriately so that your joints stay loose. For heavy rain, avoid the trails altogether as the terrain becomes unpredictable; not to mention your clothes will be drenched and muddied!
Happy feet, happy hike. There's nothing worse than aching, blistering feet on a hike. A long hike is not the time to break in a new pair of hiking boots, either. For tips on how to choose the best hiking boots, check out REI's expert advice. The same thing goes for socks!
The layered look works best for hiker fashion. Keep it light, but be prepared to add a jacket, hat, scarf, and gloves as the weather can change quickly at higher elevations.
Pack a supply of these 10 essential things for the ultimate hiking experience. Just knowing you have these supplies will help you enjoy the journey even more. From sunscreen to trail mix, the 10 essentials will keep you focused on the adventure ahead instead of worrying about what you might have left behind.
Check in with a friend or relative and let them know where you're headed. The elements can delight us and also surprise us – it's better to err on the side of caution and let someone know you're hitting the trail.
Do some extra research ahead of time on the plant life, birds, and animals you might encounter along your trek. Off the grid and into nature is a great way to fully immerse yourself in the hiking experience.
Have fun and share your photos with us at #LifeatWeidner! We love adventure!
-The Weidner Team