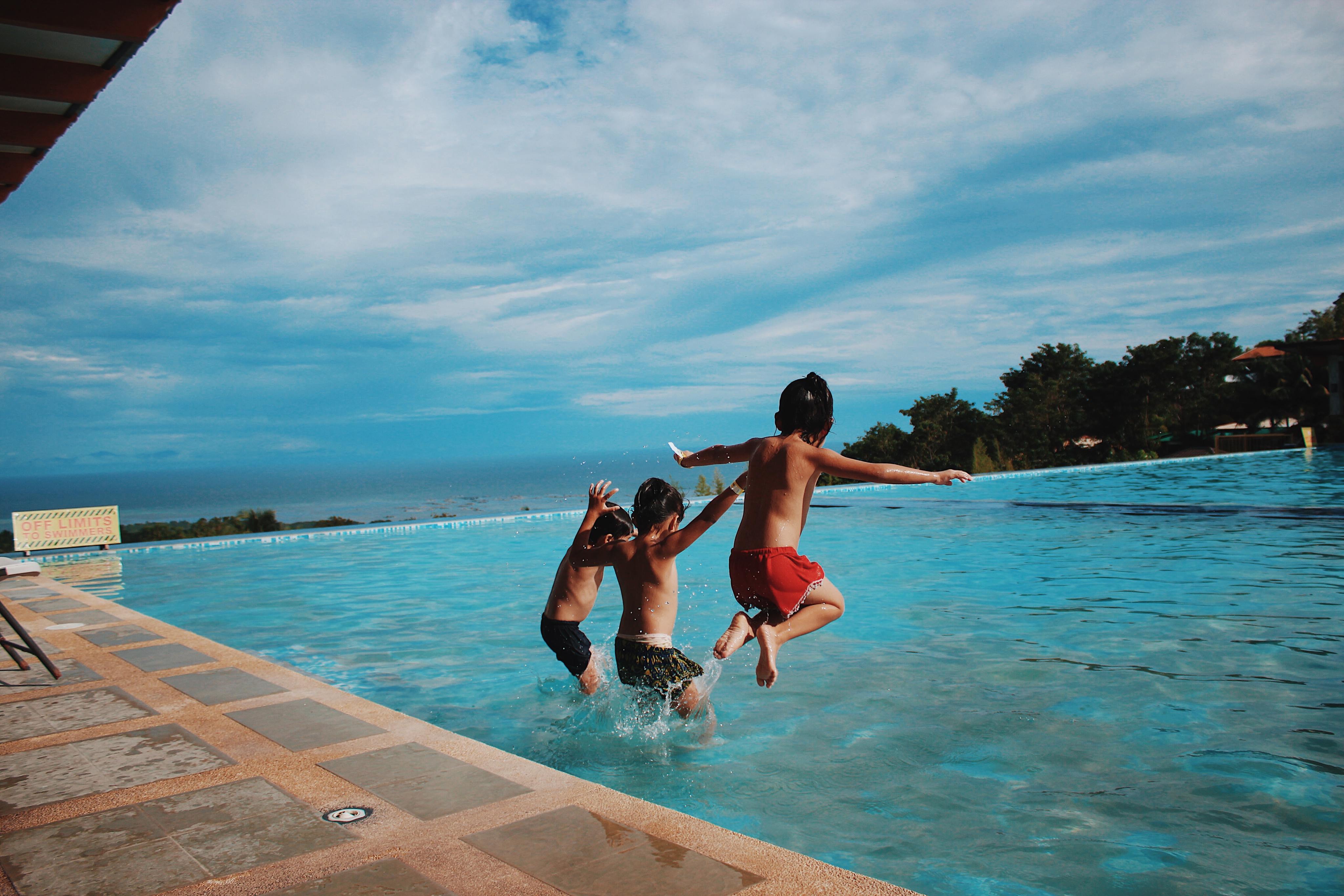 According to TravelPulse.com, it's estimated that Americans will spend an average of $2,037 on a summer vacation, with our combined spend coming in at just over 100 billion! If you have the budget for a summer vacation – great! But if you don't or you're already out of vacation days, how about a fabulous staycation right in your own apartment community? Which brings us to the next question…
Are you making the most of your community amenities? Here are some fun ideas to transform your days off into a 5-star staycation.
Get to the pool! Swimming is a great way to burn off calories and stress, but it's also an excellent opportunity for socializing. Make sure to attend any pool parties organized by your leasing office. Say hello, connect, and get to know your neighbors. Kids never seem to have a problem with having fun at the pool, but then, they're usually playing some sort of game. Invite a few friends and family members over for a friendly game of water volleyball or competitive races. If games aren't your style, apply an extra layer of sunscreen and try meditating on a floaty!
Gather 'round the fire pit. Organize a storytelling night or poetry reading session around the fire pit. Or, organize a weekly meeting to share ideas on a particular subject that's impacting your city or neighborhood. The possibilities are endless and this kind of socializing dates back to long before there were apartment communities.
Throw something on the grill! Most apartment communities provide BBQ grills. Try out some new grill recipes. Stage a contest for the best marinade or the best fajitas. Or, throw your steak on the grill, do two laps in the pool, turn the steak over, and repeat. At the end of your 8-minute swim, your steak will be done. Pull up a chair in the outdoor lounge area and enjoy!
What about that fully-equipped fitness center?! Have you been ignoring your onsite gym like it's a complete stranger? Step inside! Load up these 100 Best Workout Songs recommended by Fitness and enjoy the fact that the gym you're working out in costs no extra money.
Tennis, anyone? If your community offers a tennis court, don't be shy! Billiards tables, ping-pong, tennis courts – all of these amenities are designed for you to enjoy and are included in your rent, so you might as well enjoy them!
Get to the dog park! Watching dogs play just might be the next best thing to that $2,000 vacation. You just can't help but smile and it's so much cheaper!
Check-in with your leasing manager for a full list of outdoor perks and get the most out of your community amenities this summer. After all, we designed them just for you!
Have a safe and happy summer!
-The Weidner Team