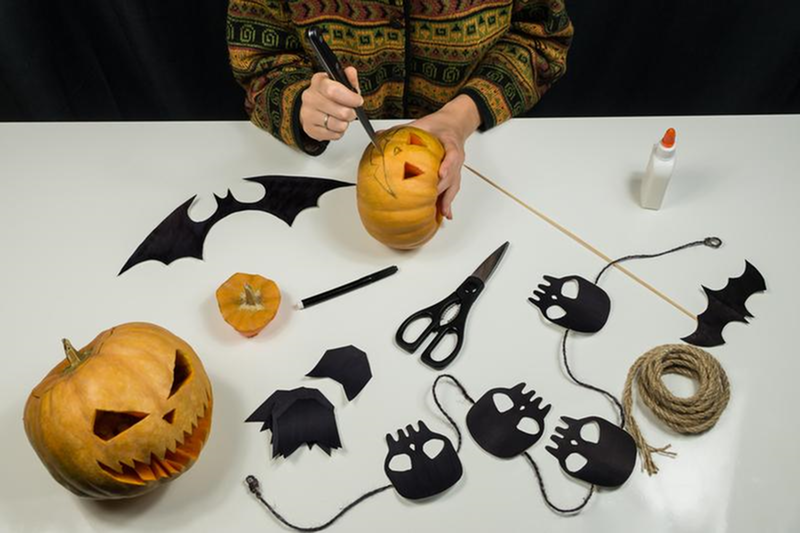 Fall is finally here, and that means one of the most exciting holidays of the season is quickly approaching… Halloween! Halloween is a wonderful opportunity to get creative through costumes, recipes, and home decor. There's nothing more entertaining than creating your own decorations, so here are some ways you can hand-craft some simple Halloween ornaments. Let's get started!
Little ghosts all in a row
All you need for this Halloween classic is black ribbon, plain white paper towel squares, thread, and a black marker! To make this project eco-friendly, you can cut old white bedsheets or t-shirts you're no longer using into small white squares. Roll a single square paper towel into a ball, then place that ball in the center of another square paper towel. Wrap the square paper towel around the ball to create a head, then create a neck by tying a black ribbon below the head. Add the eyes and a spooky mouth with the black marker and your first little ghost is ready! Make as many as you want and hang them in a row along a strong piece of thread.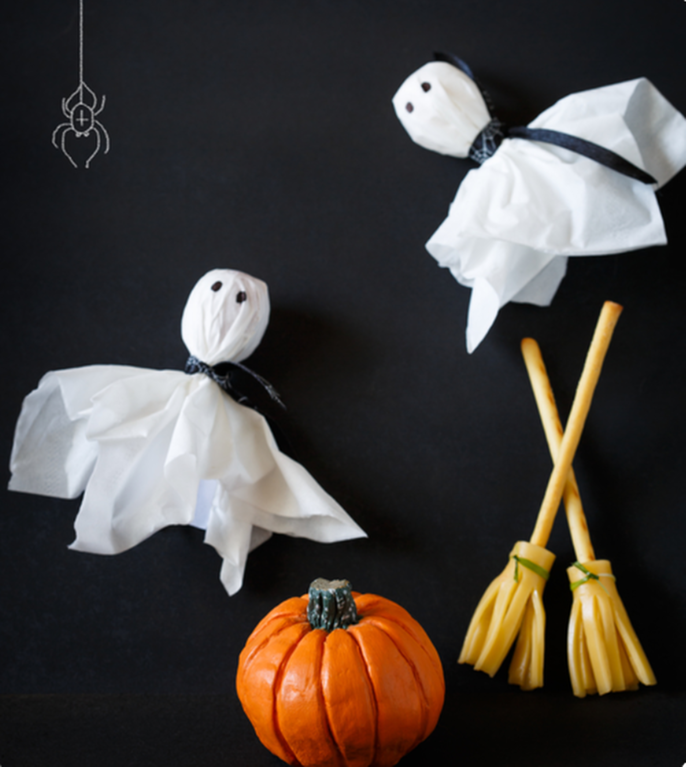 Scary silhouettes for your windows
All you need is black or dark-colored construction paper, scissors, and transparent tape. Begin by drawing or tracing your favorite spooky characters like black cats and spiders onto the paper sheets, then cut along the lines. Stick them to your window by making tape donuts so the construction paper silhouettes stick directly to the window as opposed to having the tape stick out. For a twist, instead of cutting the shapes out, you can poke a pin along the lines and then back-light the spooky pictures to have illuminated silhouettes glowing in your windows at night.

Glowing spooky eyes
This one is another recycling opportunity! Begin today by saving your toilet paper and cardboard rolls. Right before Halloween, cut out a set of eyes per roll. Buy glow sticks at your local Halloween shop or dollar store, tape a glowing stick inside each roll and place the sets of "eyes" in plants or bushes at night outside your apartment for people to give trick-or-treaters a fright when they pass by.

Do you have any fun DIY Halloween decoration ideas? Can any of them be made out of items we already have at home? Let us know in the comments below so you can share ideas with your neighbors at #LifeAtWeidner!