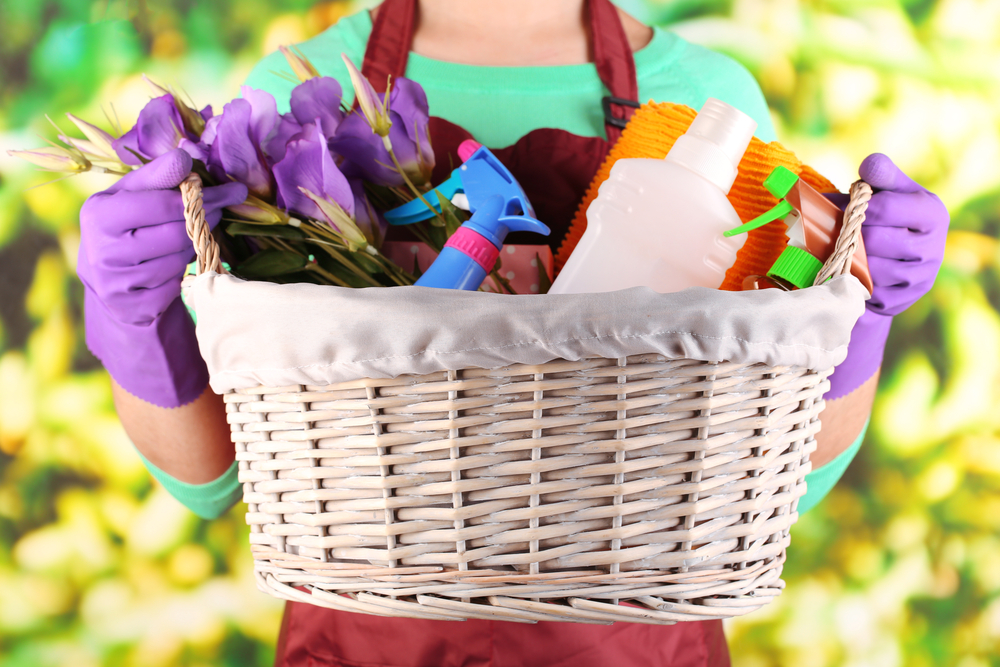 If you've recently looked up after a Netflix binge to realize your apartment could use a little freshening up, now may be the time to embrace doing a little spring cleaning. This fine tradition definitely has its benefits, including having a fresh and clean home, and feeling a huge sense of accomplishment when you're finished.
Spring cleaning doesn't have to be a daunting task. Instead, here are several tips and tricks to help you get the job done in no time:

Make a Schedule. It will be easier to tackle the challenge of spring cleaning if you first develop a plan. Creating a to-do schedule will help ensure you get it done quickly and efficiently. Hold yourself accountable, and make sure you stick to the plan you laid out for yourself.
Work from Top to Bottom. In any room you tackle, be sure to start at the top; that way, you can clean up all dust, dirt, and loose objects that fell free once you reach the bottom.
Declutter First. There's no point in hanging on to old objects you no longer use or want. Go through all of the clutter and throw out or donate anything you don't need. Once you finish decluttering, you'll find you have more space to work with.
Adapt Cleaning to Your Personality. No personality is the same, which means no cleaning style should be either. Not everyone can clean for hours straight or approach this task methodically. Work in a way that is ideal for you, whether it be in ten-minute increments or all day long with your favorite music playing for inspiration.
Work Room to Room. The concept of spring cleaning can be overwhelming, especially if you don't know where to start. Working from room to room allows you to concentrate on what is directly in front of you. To avoid running back and forth, if you find objects that belong in another room, place them in a box and wait until you're done in that room before returning them to their correct place.
Make It Fun. Cleaning doesn't have to be boring. In fact, you can get the whole family involved by coming up with something fun such as treating the person who cleans their room first to an ice cream treat, or letting the person who volunteers to wash the dishes choose the family movie in the evening.
Now that you have some helpful tips and tricks to tackle spring cleaning, why not get started? We hope our tips help a little and result in you enjoying your clean and sparkly apartment home. Do you have any great spring-cleaning tips to share? Please do so below – we'd love to hear them!