Due to the Coronavirus, you are probably spending more time at home in your apartment than usual. You are probably also spending more time with your pets than usual. Fido may be happy to see you all the time, but he may also experience some behavioral issues under these circumstances. Plus, with less time outdoors and on walks, he may be getting a little restless (aren't we all?).
The good news is, there are several approaches you can take to teach your dog proper etiquette while you're both at home together. Keep reading for some helpful tips and tricks.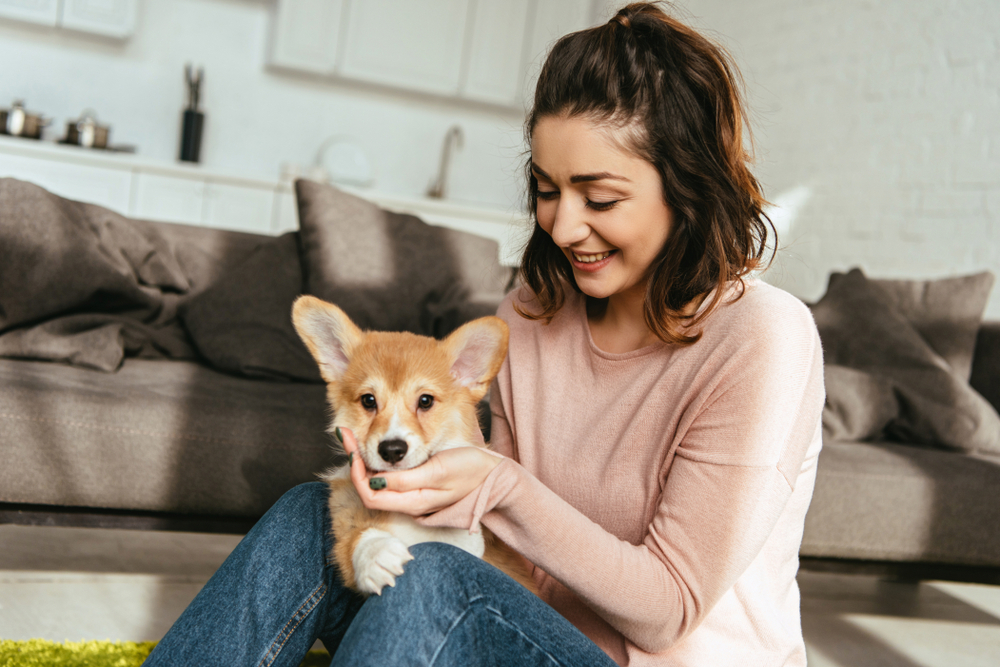 Sign Up For an Online Course
Unfortunately, many dog training classes have been canceled, but some have moved to a virtual platform instead. Although you won't be at the class in person, you will still have a trainer on the video to guide you through the entire process. Plus, this might be an ideal way to ease into classes without subjecting your pup to the distraction of other dogs, unfamiliar scents and other pet owners.
Head Over to YouTube
Youtube is home to millions of helpful videos, including pet-training ones! Although many of these videos aren't created by professionals, you may find some useful tips and tricks. Perhaps you may even find one particular streamer that you like and can follow for more helpful tips in the future.
Utilize Positive Reinforcement
In between online courses and Youtube videos, you can help your dog succeed by providing him with positive reinforcement. Did Fido sit down when told to do so? Give him a treat! Did he wait patiently by his bowl while you fed him? Give him a gift! Your dog will soon associate his good behavior with a reward, encouraging him to continue it.
Why not give it a try? With virtual resources like online schools and YouTube videos, your educational canine etiquette endeavor is sure to be a success. Have any other helpful tips or tricks? Share them with us in the comments below!