Now that you're spending more time at home, you may be growing tired of staring at your plain surrounding space and undecorated walls. You deserve a beautiful setting to enjoy, so consider taking this opportunity to update the interior of your apartment and embrace some new trends. Here are a few contemporary interior design ideas to help you take your apartment to the next level.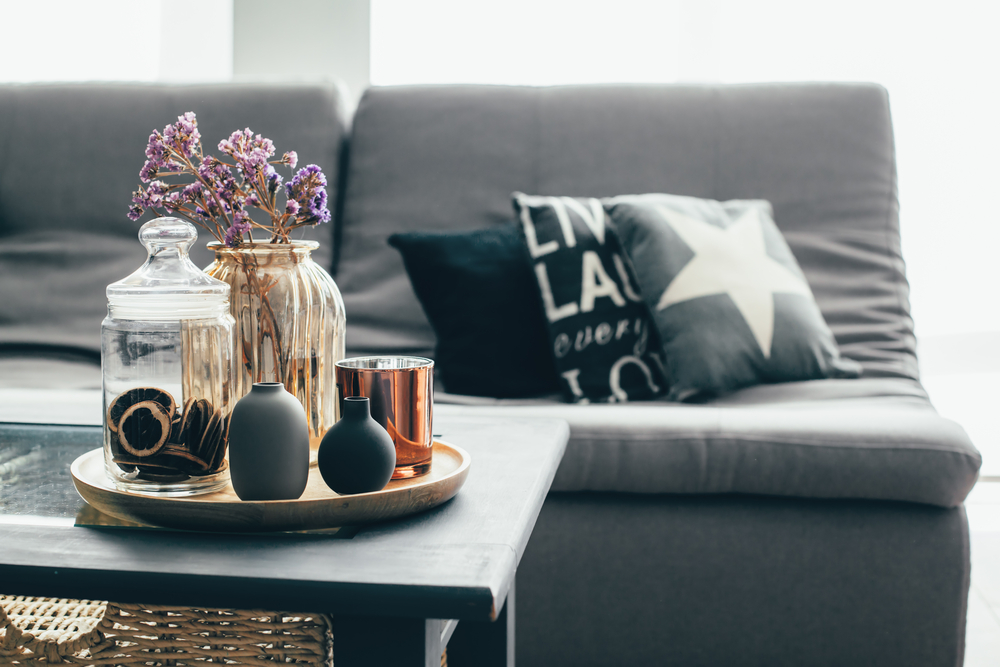 Less is More
Simplicity goes a long way when ti comes to interior decor. Although it's nice to display your belongings and collections, a little bit of clutter feels like a lot in a small space. Instead of placing an abundance of belongings on your bedside table or entertainment system, opt for one or two favorite pieces instead. Then, switch them out every once in a while to experiement with your favorite combinations.
Calming Colors
When decorating your apartment, you may feel inclined to include a bunch of bright colors to make your room POP, but the truth is, bright colors can clash and throw off the entire aesthetic of your apartment if not used correctly. Instead, think about opting for calming, cool tones. The colors you use in your decor, from blankets and pillows to wall art and tapestries, can dictate the vibe of your entire place. By utilizing calming colors, you, too, you may feel calmer in the serene setting you create.
Functional Furniture
If you don't have a lot of space in your apartment, don't clutter it with plain furniture. Instead, find great pieces that have more than one purpose, such as a footrest or ottoman that also serves as storage space. ou can invest in a sofa bed so your friends or family have somewhere to sleep if they decide to spend the night at your apartment. The more functional an item is, the more ideal it may e to keep it around.
Feeling inspired? Consider redecorating your apartment based on these up-to-date decor trends. Got any additional ideas regarding modern interior design tips? We'd love to hear them below!