After spending so much time at home recently, you may have indulged in some online shopping and are running out of storage space for your belongings. Fear not – there are many clever hacks to create more space in your Weidner Apartment.

Opt for a Bed Frame With Storage
Regardless of how much you love your bed, it does take up a lot of space. So, put your bed to work and invest in one that offers storage space. Many different designs provide space in the headboard, under the bed, and even under the mattress.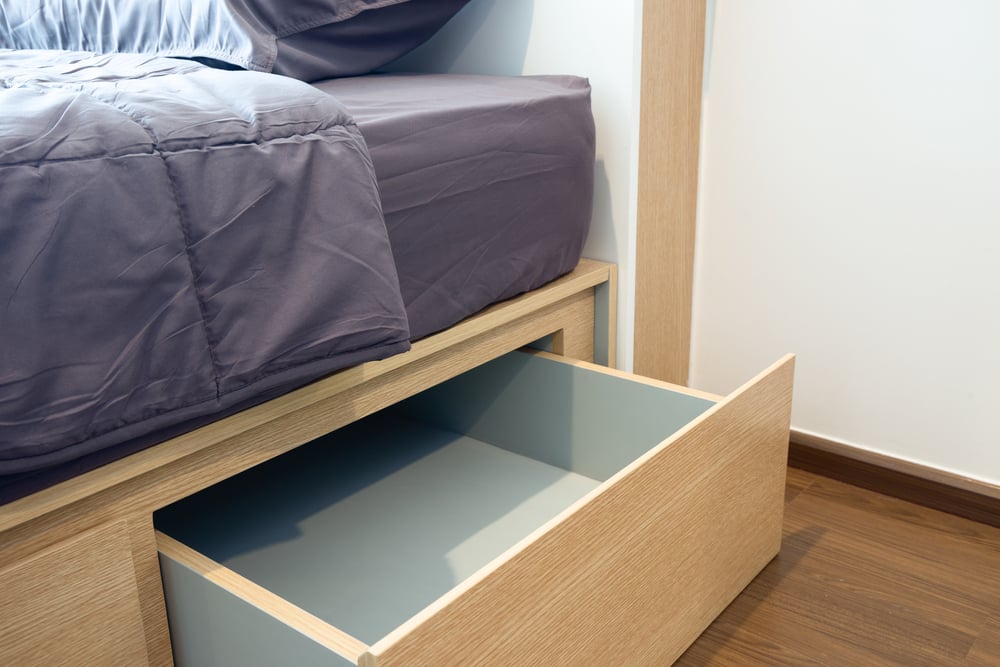 Use Lazy Susans to Avoid Dead Space
Do you often find yourself digging through the cabinets looking for one particular spice that always ends up being in the very back corner? Try installing a lazy Susan! This excellent product will help you avoid dead space and make everything easily accessible.

Hang your Mugs from Hooks
If you have an abundance of coffee mugs taking up cupboard space, take 'em out and try hanging them. A simple tension rod with a few shower curtain hooks will work nicely. You can even hang certain ones to match your color scheme or to showcase ones with special meaning.

Invest in a Storage Ottoman
If you have an ottoman in your living room just taking up space, swap it out for a one that offers storage. The inside is excellent for stashing away things like remotes, throws, pillows, and anything else that ends up on the table.
Let's start storing! It's always possible to find new ways to store your belongings in your apartment. A little creativity goes a long way. Have any other storage hacks? Share them with us in the comments below.