Summertime is finally here, bringing with it the perfect season for BBQing! Most apartment communities offer grilling stations for their rsidents as a popular amenity because they know that nothing sounds better in these sunny months than throwing some ribs on the grill while you sip cool beverages and hang out with the family.
If you're looking for some great ways to step up your BBQ game, we've got you covered. Keep reading to discover how you can make the most of your cookout experiences.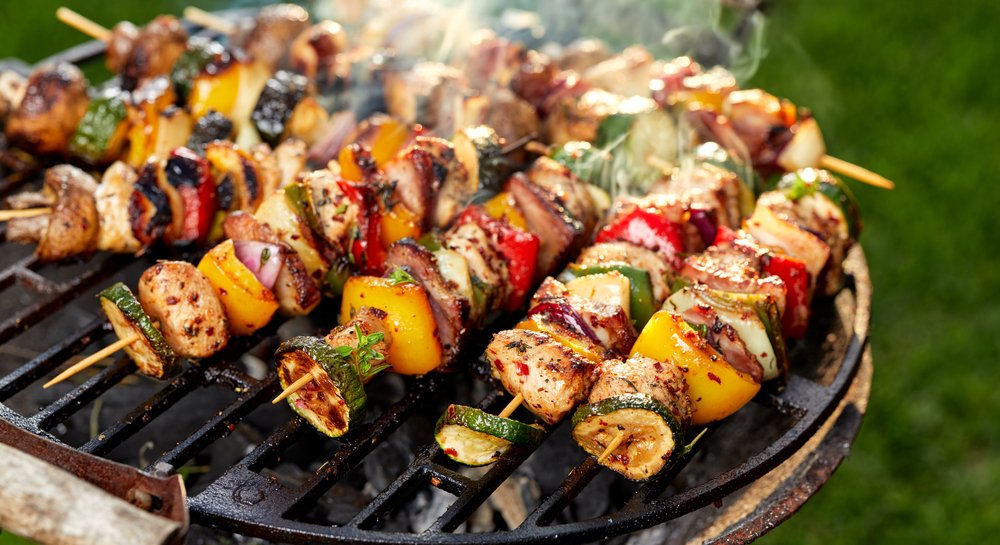 Make Kabobs
Looking for a delicious, healthy, and virtually mess-free feast for the summer? Try making some kabobs. Simply grab some pre-soaked grilling sticks and skewer small slices of your favorite meat and vegetables. Our personal favorite includes mushrooms, onions, bell peppers, and your desired protein. When they are ready to be eaten, you don't even need plates, cutlery, or condiments. Just grab and go. Plus, you can customize your kabobs for every member of your family, including vegetarians and vegans.

Sear Up Some Seafood
You typically associate BBQ with meats such as steak, burgers, and hot dogs, but the truth is, just about anything tastes better cooked on the grill! For a refreshing seafood feast, try cooking some shrimp or salmon.
Don't Forget the Fruits and Veggies
It's essential to have some healthy food as well! Try throwing some slices of pineapple on the BBQ along with the main course. You can eat the slices by themselves, in a burger, or even just utilize the juices for added flavor. A popular trend is to cover the pineapple in cinnamon sugar, wrap it in aluminum foil and cook it to toasty perfection for a sweet treat.

Jalapeno Poppers are a Must
The highlight of your summer BBQ will absolutely be some jalapeno poppers! Simply slice some jalapenos in half, fill them with cream cheese and wrap them in some bacon. Throw them on the BBQ and say hello to your new fave summertime snack.
Is your stomach growling just reading this? Ours are! Fire up the grill and start cooking at your Weidner apartment home. What's your favorite BBQ food? Share it with us in the comments below.