Why is it that, no matter how roomy our closets are, there never seems to be enough space? If this is an issue for you in your apartment, no need to stress. Keep reading to discover some excellent ways to maximize your closet space.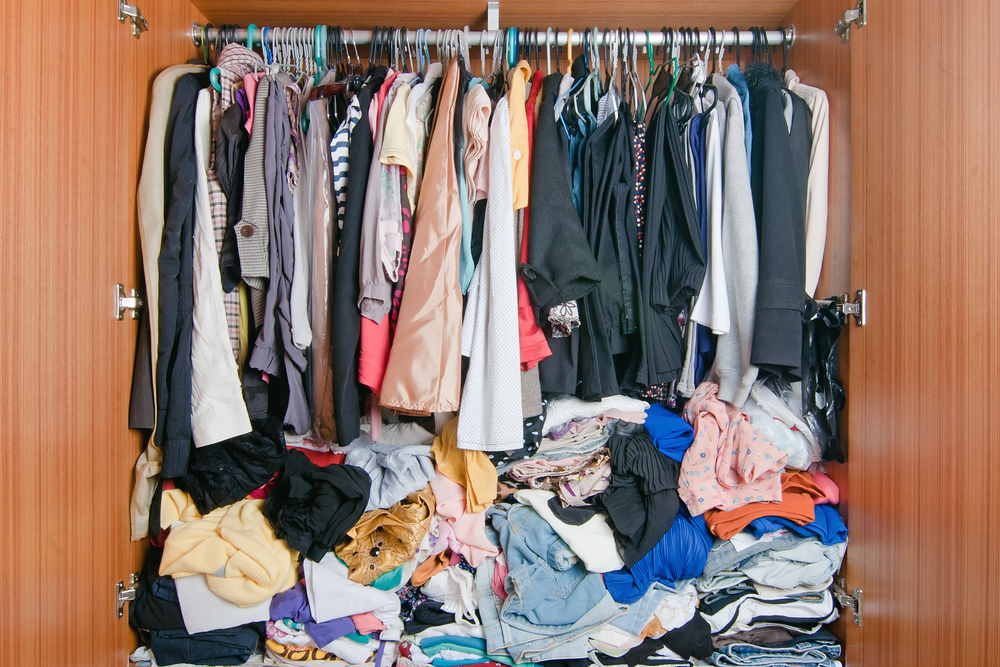 Say Goodbye to Old Belongings
Instead of filling up your available space with old clothes and belongings that you no longer need or wear, it may be time to face that fact that it's time to make room for the essential things you need now. This means donating clothing that doesn't currently fit or that you haven't worn in over a year. Although it may be hard to let sentimental items go, think about all the extra space you'll have for new memories and belongings!

Invest in Organizers
Instead of just throwing things into your closet wherever they fit, invest in organizers that will help you have a designated place for your belongings. Say goodbye to a pile of random mismatched shoes and say hello to a shoe organizer that helps you get ready for the day easily and quickly. There are organizers for just about everything these days, including scarfs, ties, and even your jewelry. Check out your closet to discover what is taking up an abundance of space, then go online to find the perfect solution.

Choose an apartment that has built-in shelving
When you combine storage baskets and containers with pre-built shelving, you can completely transform your closet to a wonderland of organization. If you're looking for a new apartment, demand a modern studio, one or two-bedroom apartment like those at Woodin Creek Village in Woodinville, WA that feature built-in shelving systems for every floor plan.

Utilize the Door Itself
If your closet door opens outwards, be sure to utilize the space on the back. You can invest in any solution from a hanging mirror to a hanging shoe organizer. The back of the door is often underutilized, and once you discover just how much of a great addition it can be, you will be never to take it for granted again.
If you're tired of your overfilled closet, why not make the change today? With just a few simple and easy steps like creating three piles — keep, toss, donate — you can can make room for the new clothes that you want to order on Amazon. Have any other helpful tips or tricks for maximizing closet space? Share them with us in the comments below.