November is National Gratitude Month! Although most of us try to feel grateful for the good things we have in our lives — a job, food, clothing, a nice apartment, relationships, nature — it's important to take the time this month to simply say thank you. It's easy to take things for granted. Practicing daily gratitude gives us a deeper connection to ourselves and the world around us. Keep reading to discover how you can show gratitude all month long.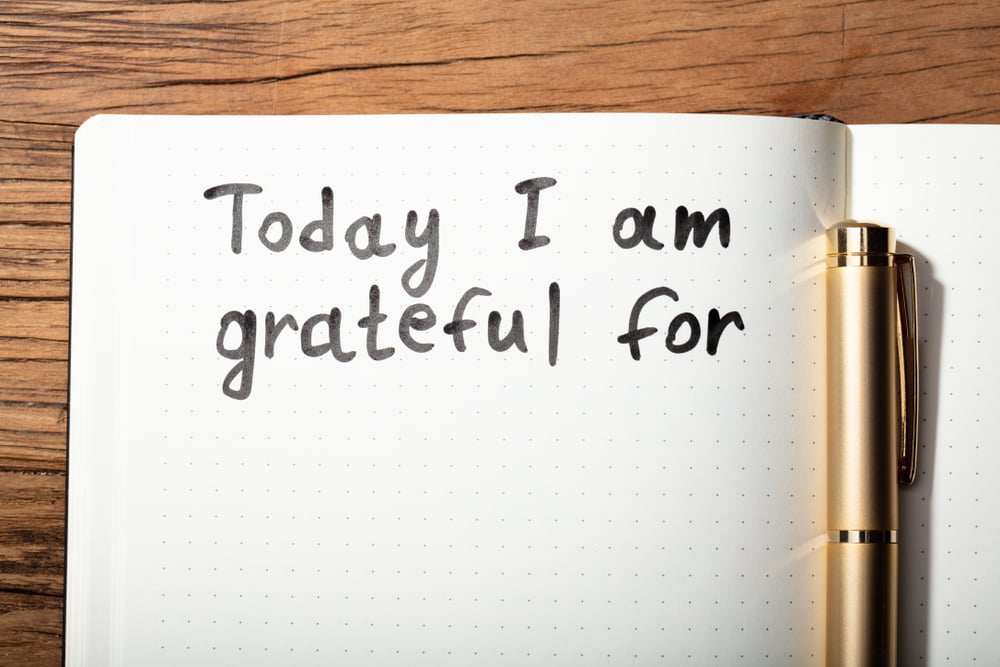 Make a List
When Thanksgiving comes around, it's usually a cue to start thinking about the things we are grateful for, and our choices tend to be big-ticket items like love, family, and a job. Starting today, create a list of the little things in life that you are grateful for and add one line item per day. You can write things like Netflix, my best friend, coffee, a goreous sunset, etc. By the end of the month, you'll have much more appreciation for the little things in life that might otherwise go unnoticed.

Act Without Reward
As humans, many of us are motivated to do things for rewards. Tt's just the way our brains work. But this month, try to rewire your brain to act without the notion of earning a reward. Next time you go through the Starbucks drive-through, consider paying for the car behind you, not because you would get anything from it, but because you know that it could make their day.

Give Out Compliments
Have you ever been given a compliment that made your day and left a lasting impression? Do the same for someone else today and all month long. When you see another person, think something positive about them and if you feel comfortable doing so, share it with them. Remember, these compliments don't have to be based on physical attributes, and generally shouldn't be. Telling someone that their presence makes your life better is a great way to remind them of their importance in this world. The crazy and cool thing is, gratitude actually helps you just as much as the person you are sharing it with.
Let's take the time this month and throughout the rest of the year to express gratitude. By taking the aforementioned steps, you can find ways to be thankful every day this November, and hopefully beyond. Tell us something you are grateful for in the comments below.