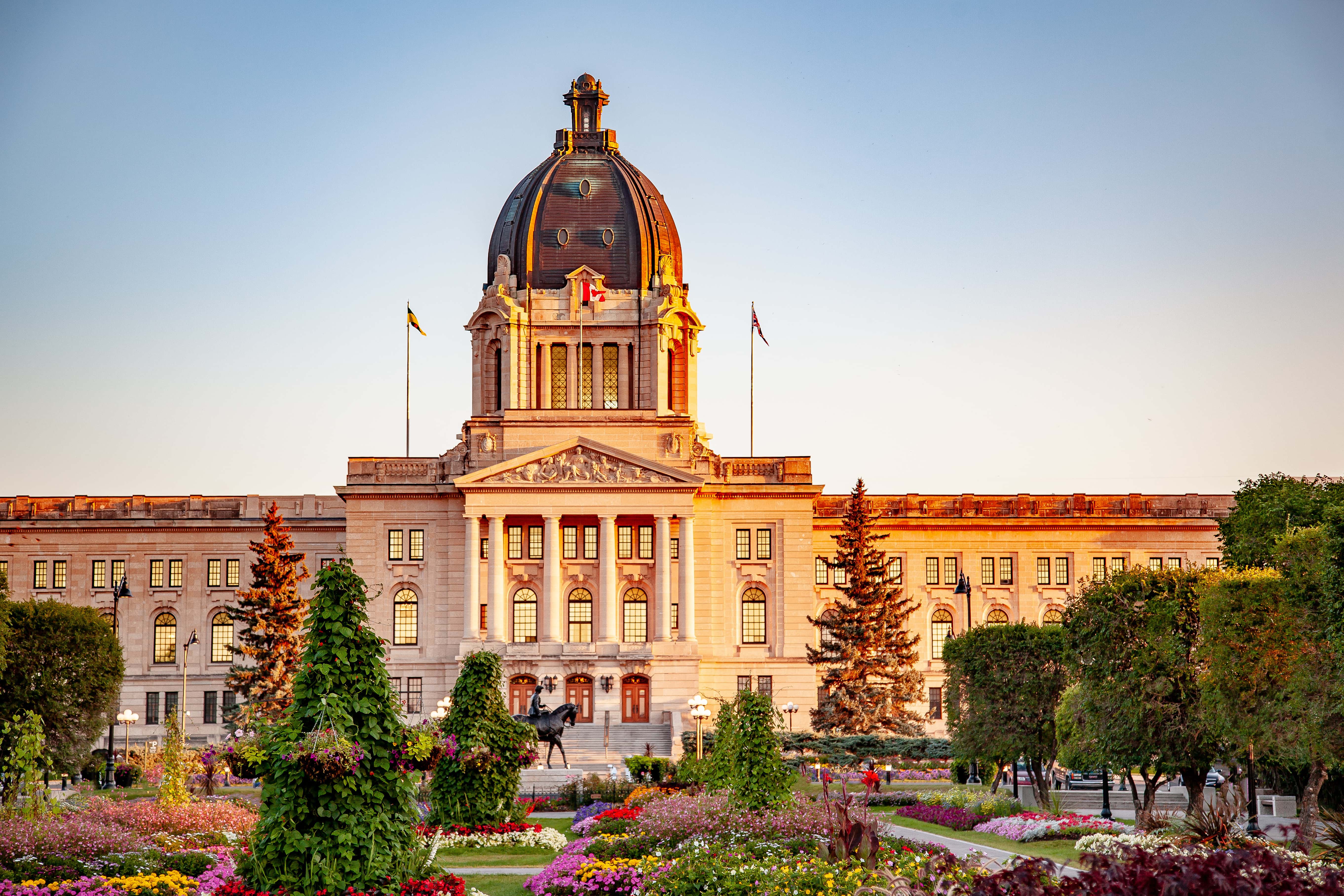 If you're relocating to the Regina area, one of the first things you'll need to do is find a place to live. Tucked among the art galleries, museums, live music venues, and public gardens are quiet bungalows, impressive estates, and fully-furnished apartment communities. This extremely walkable city is home to nature trails, public parks, and a sparkling man-made lake. It is a popular destination for busy professionals, entrepreneurs, students, and growing families.
If you're unsure where you want to settle in Saskatchewan, renting an apartment downtown is a great way to get to know the area without the commitment of purchasing a property. Rent in Regina is relatively affordable, and you can find spacious, clean, and safe apartment communities throughout the city.
Before you begin your search for an apartment in downtown Regina Saskatchewan, consider these few things:
Get To Know The Area
Downtown Regina is a vibrant and bustling financial district with a unique blend of innovation, technology, music, art, dance, and culture. Downtown Regina provides over 25,000 jobs and is home to hundreds of retail shops, restaurants, and start-up businesses. Regina is one of the most diverse and inclusive cities in Saskatchewan. You can find a hub of over 15 different cultural organizations downtown.
On the weekends, you can walk from your apartment to the different cultural museums in the area, or meet some friends at Wascana Centre Park for an afternoon on the water. The Regina Farmers Market is another popular community event designed to bring people together and support farmers and local businesses.
Downtown Regina has gorgeous historic architecture, colorful murals, wide sidewalks, flat roads, and lush open green spaces. When the sun goes down, downtown Regina becomes a popular happy hour destination. Locals flock to the nearby breweries, outdoor cafes, and trendy brunch spots to socialize and relax. When you need a break from the busyness of downtown life, schedule a golf game at one of the many local breathtaking golf courses.
If you're looking for an apartment in a fast-paced downtown setting, check out luxury apartments such as Centre Point Plaza Apartment Homes or Madison Park Apartment Homes.
Decide Wants Vs. Needs
Once you're sure downtown is the place for you, you want to make a comprehensive list of the things that you need versus the things that you want. This will help you narrow down your apartment search to find one that has everything you desire.
Your list of needs should include deal-breakers of features your apartment has to have, in order for you to live comfortably. This could include things like having an apartment on the ground floor, being pet-friendly, having a certain number of bedrooms or bathrooms, or being a certain distance to public transportation or your workplace.
Your list of wants should include things that will enhance your apartment living experience but aren't requirements. This could consist of having access to an on-site fitness center or an apartment with a walk-in closet.
Once you put this list together, you'll be able to look for apartments in Regina that have everything that you need and many of the things that you want.
Ask About Amenities
Once you've established your needs and wants, it's time to start looking closely at apartments. Schedule to tour apartment communities that you're interested in to get a first-hand look at the amenities that they offer. You can get an idea of an apartment's amenities from their website, but taking a physical tour of the property will help you understand the layout and condition of the amenities.
While you might initially look at things like fitness centers and dog parks, it's also important to look into the less-glamorous amenities that are just as important. This includes things like security, on-site maintenance, and controlled access buildings that contribute significantly to your comfort and safety. The extra amenities that are important to you will depend on your lifestyle.
Pet owners may look specifically for pet focused amenities when searching for an apartment. Those working from home may look for a community business center, reliable Wi-Fi, and rentable meeting rooms. Be sure to ask what amenities are currently available and if there are plans to add or remove any amenities in the near future.
Do Your Research
Not all apartment communities in Regina are created equal. You will be spending a lot of time in your new apartment, and you want to make sure it is run by a reliable and professional landlord or property manager. When you find an apartment that you love, schedule a tour. This will help you understand the apartment community better and give you a good sense of the apartment staff. Are they friendly and welcoming? Do they answer your questions? Do they respond to your emails and phone calls promptly?
Read online reviews to hear what other people who have lived in the apartment community have experienced with the management staff. Take time to research the apartment communities in the area, and don't be afraid to ask lots of questions.
Before you sign a contract, make sure you ask the following questions:
What are the lease terms?

When is rent due?

Can I pay rent online?

What is the pet policy?

Are there any rules about having guests over?

Who takes care of repairs?

Who do I contact if I need an emergency repair?

What security measures are in place?

What do I need to know about parking?

How often does the rent go up?

Are there any plans to update the building?
Asking these questions will help give you a clear understanding of your responsibilities as a renter and what you can expect from the apartment manager. The demand is high for affordable apartments in the downtown area, but it is important not to rush through the research phase.
Schedule A Tour
If you want to truly experience life in Regina, you'll want to rent an apartment in the heart of the city. Centre Point Plaza Apartment Homes combines comfort and affordability with high-end amenities and innovation. If you're relocating to Regina, give us a call and schedule a tour today. We'd love to help you find the perfect apartment in downtown Regina.