When the holiday season is all said and done, you might be left with more decorations and ornaments than you can stuff into your closet or cupboard. For the few weeks that these items are on display, holiday decorations might not feel worth keeping as they take up precious storage space for the rest of the year. But, once you get things organized, you will forget that they are even there! Keep reading to discover some fantastic storage hacks for your seasonal decor.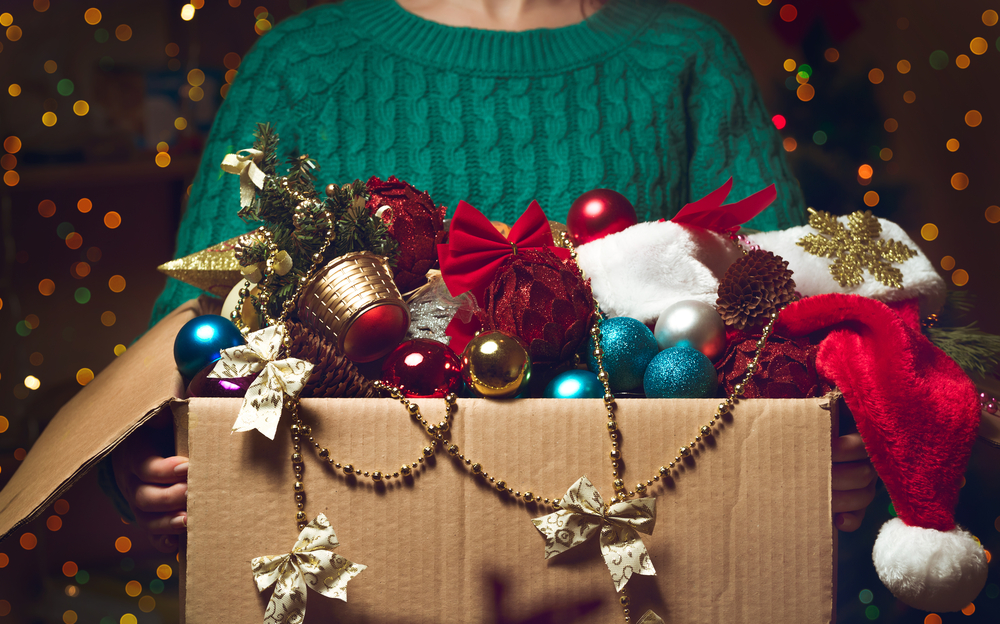 Place Smaller Items Inside Larger Ones
If you have an abundance of little knick-knacks taking up a box or tub, find other places to store them. For example, if you have empty gift boxes that you are keeping for next year, fill them with the smaller items! If you have year-round decor in your home that remains empty, like a vintage picnic basket or even a dark-colored vase, fill that empty space with knick-knacks. Just be sure to make a note of where you store everything for future reference.

Organize Seasonally
Do you have one giant box of decor items for all holidays, from Halloween to the Fourth of July? Separate them seasonally. Every time you take out your holiday decor box, you don't want to sort through a year's worth of decorations. Instead, place everything together by season. When you put decorations away, place that box at the very back or bottom since you know you won't need it again for a year.

Use Clear Storage Containers
There's nothing worse than searching for one particular item and having no clue which box it is stored in. When you invest in clear storage boxes, you make your life ten times easier. Now, when you need to search for something, you can tell if it's in there without even opening it. Plus, now that you have everything organized seasonally, it will narrow down your search even further.
Don't let your seasonal decor take up too much space in your home. By implementing the aforementioned tips, you can keep your apartment organized and know exactly where everything is when you need it! Do you have any questions about storage? Share them with us in the comments below.