Here at Weidner, Fair Housing is an essential and important part of what we do. Housing is a necessity for everyone, regardless of age, gender, nationality, or physical disabilities, which is why we work hard to make everyone feel welcome. From our ADA compliant apartment communities to our compliant websites, we want everyone to find the perfect home where they can live happily and healthily. Keep reading to discover what aspects of our communities make them ideal options for disabled individuals.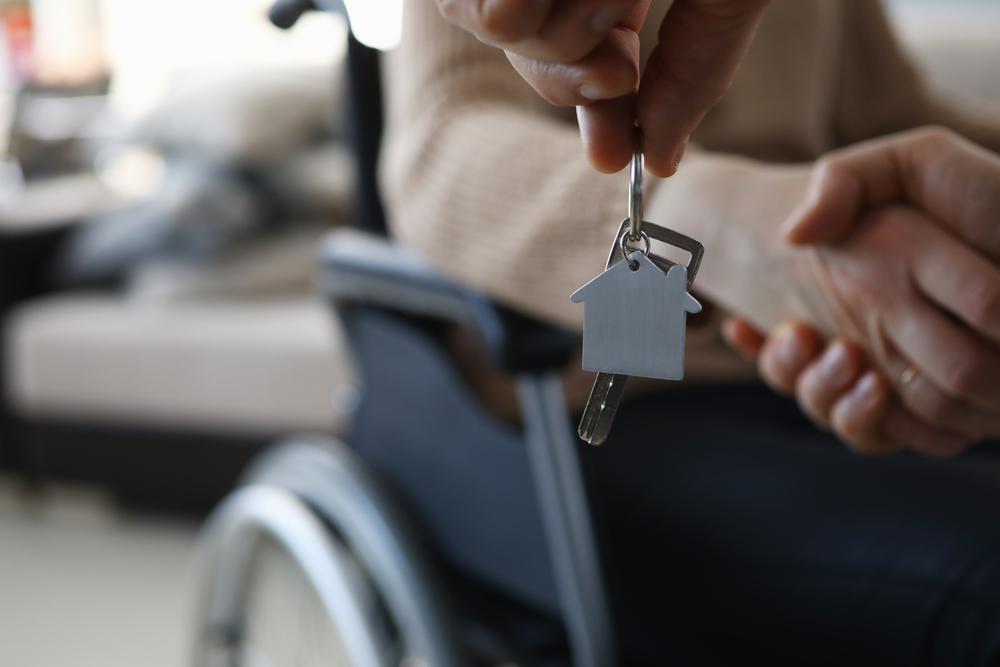 Accessibility Ramps and Elevators
Getting to your apartment home should never be difficult due to our community structure. We proudly feature accessibility ramps and elevators to help you get where you need to go. Independence is important to you, and by offering helpful solutions, you can continue to venture to and from your apartment without the hassle of having to navigate stairs. This concept also extends to our communities, where you will find ramps and elevators near all of our amenities. Nothing should stop you from enjoying all that our community has to offer, which is why we work hard to have everything in place to offer accessibility to all.

Grab Bars in Bathrooms
While not all of our bathrooms have grab bars already installed, we are more than happy to make reasonable accommodations to ensure that every resident has what they need to succeed. Once the request has been made, we can adjust your apartment to your needs, whether that means installing grab bars, lowering the light switches, or adjusting the sink level. Our ultimate goal is to reduce the clinical feel of accommodations and increase the appeal of independent living by making the necessary adjustments for you.

Space For You
While searching for an apartment, you will want to find a home that offers you enough space to navigate your home easily; this means wide door jams, spacious kitchens, and large bathrooms. You will want to make sure that there is enough space for you to turn around, no matter which area of the apartment you are in. We aim to offer architecture for all, meaning that no matter what your day to day looks like, your apartment will elevate your lifestyle, not hold you back!
As you continue to search for your perfect apartment, we encourage you to keep the aforementioned necessities in mind at all times. While you can be sure that you will find an ADA compliant apartment with us, not all multi-family housing communities hold themselves to the same standard. Visit our website today to secure your future apartment home, or feel free to ask us any questions in the comments below.