If you're looking to relocate to a new city, you're probably looking for someplace that offers a strong job market and opportunities for self-improvement. You may also be considering areas that provide modern amenities, recreation, and entertainment. Well, look no further than Phoenix, Arizona! Keep reading to learn why Phoenix offers the ideal city elements to achieve a balanced and exciting lifestyle.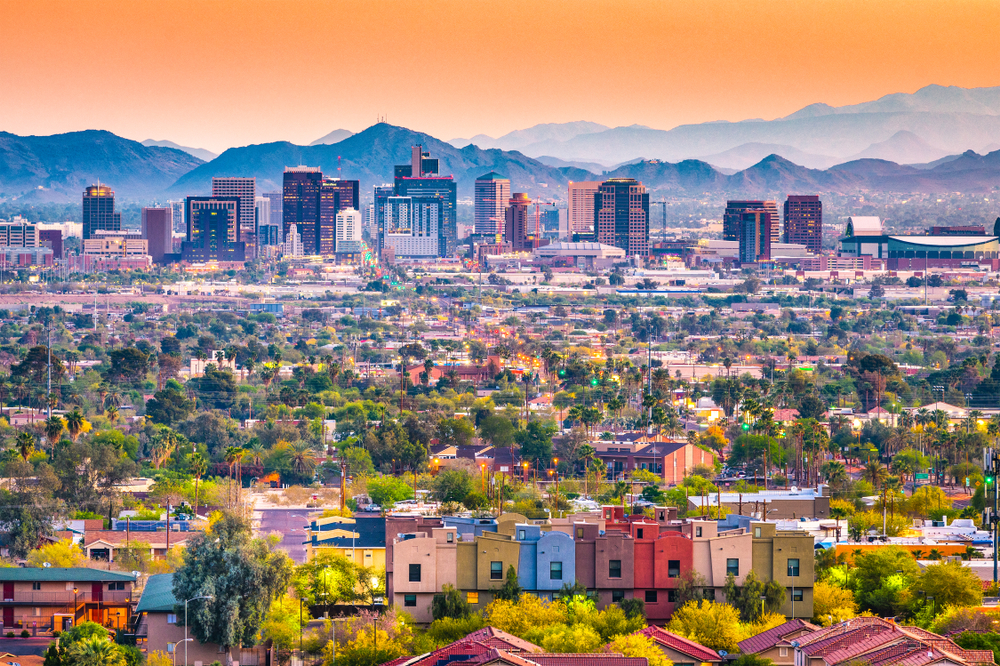 According to the Phoenix Business Journal, Phoenix is one of "the top metros in the United States for small business employment growth." Paychex and IHS Markit ranked Phoenix third in the nation for their number of available employment opportunities. Although most areas have experienced a lower growth rate due to COVID-19, Phoenix still experienced an increase, especially in small business employment growth. The local cost of living is also lower than the national average.
2. Opportunities for Higher Education
Although the University of Phoenix is well-known for its online programs, many higher education institutions offer in-person learning for those who reside in the city. Phoenix College, Arizona State, and Gateway Community College offer a variety of programs. Students pursuing their life's calling, professionals looking to expand their career potential, or adults wanting to satisfy a simple love of learning will have plenty of opportunities to expand their knowledge in Phoenix.
3. The Great Outdoors
There's a reason why Phoenix is nicknamed the "Valley of the Sun." With an average of 299 sunny days each year, the city is perfect for those who love to spend their time outdoors. Explore The Sonoran Desert, surrounded by the McDowell Mountains, White Tank Mountains, and Sierra Estrella. Enjoy biking and walking along the Salt River, which meanders right through the city. Check out South Mountain Park and Preserve, which is the largest municipal park in the country.
Activities such as mountain climbing, river rafting, horseback riding, and many others are popular and well-supported in the area. Phoenix's city limits include 189 city parks, 33,000 acres of desert preserves, and 200 miles of trails. Adventure always awaits in Phoenix!
4. Indoor Fun … When It Gets Too Hot
Everyone knows that the great southwest brags about its dry heat, the envy of those who live in areas where humidity is the norm. Summers in Arizona can get pretty hot, but when you need a break, you'll find plenty of indoor, air-conditioned fun for you and your friends and family. Here are some top picks worth noting:
Ready to Relocate?
When you've packed your bags and are ready to head to Phoenix, stop by Park on Central Apartment Homes. We have one-, two- and three-bedroom apartments to suit any living situation. Our pet-friendly community supports active lifestyles with our 24-hour fitness center and offers relaxing amenities with our spa and pool. Contact our friendly and knowledgeable staff today to learn more about our availability and schedule a personal tour!