Making your Weidner Apartment Home ready for the holidays is simple, especially when you make the kitchen the central gathering place. Once you break it down, you'll find cooking delicious meals while entertaining guests is easier than you think!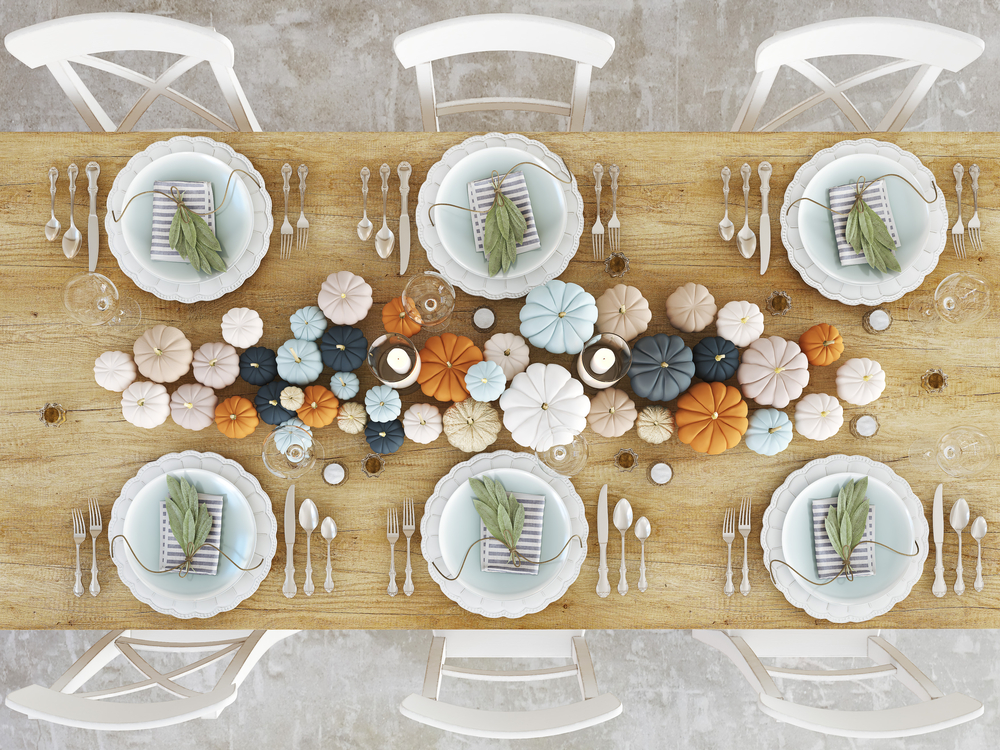 Hosting a holiday dinner party with a smaller kitchen may seem like a challenge at first. However, with the right amount of planning, tasty snacks, and fun drinks, you are sure to hold an enjoyable and festive event for your guests. Follow our tips and hosting hacks to plan a phenomenal fall season event in your apartment.

Create A Guest List
You may be hosting close friends like the years prior, or you may decide to extend an invitation to new friends, neighbors, or family members. Regardless of the guest list, make sure to know who will be present to help you plan the menu and seating arrangements.
Organize Your Space
After planning the guest list, put time aside to organize and tidy up your apartment to expand your entertainment area. Remove stacks of built-up mail and clutter from your kitchen countertop, living room, and dining table. Although you may use some appliances daily, store them in your cabinets for the day to have a cleaner space. Having these household items out of the way will make your kitchen feel larger and will leave you more room to entertain. With more people in your home, there's a greater chance of your furniture and decorations getting bumped or moved. To avoid unwarranted mishaps, move delicate decorative pieces away from your entertaining areas.
Maximize Space For Guests Comfort
To enjoy a fuss-free meal, we recommend cooking buffet-style. This is a great way to maximize your counter space and to cater to your guests. By hosting buffet-style, your guests can take what they want and not waste food that may have been originally plated. A fantastic tip for drinks that will satisfy everyone is making a signature seasonal drink. Homemade apple cider is a pleasant way to bring in the holidays.
What's on the Menu
Make sure to purchase ingredients the day before hosting. Start preparing the main meal the day before to avoid deep cleaning your kitchen right before guests arrive. Wake up early enough to cook all of your finger food and snacks just in time to make the kitchen sparkling clean. Thinking of baking delicious treats for dessert? Bake them at night! Most desserts are easy to premake, then bake the day of consumption. To ensure your oven isn't over-heating the kitchen, give ample time for baked dishes. To avoid uncomfortable temperatures, turn the oven off at least an hour before anyone arrives.
Entertaining in a smaller kitchen can be a hurdle, but it becomes a fun event with a little pre-planning and creativity! There is nothing better than having your close friends and family feel welcome while dining the mouth-watering cuisine you whipped up. We hope you enjoy all of your holiday get-togethers this season!