In the summer, our cactus and succulents thrive; however, the arrival of cooler weather can undo all of your hard work. An essential lesson is learning how to keep your plant babies flourishing through the fall and winter and come out for the seasons even better. Fortunately, Weidner Apartment Homes has fantastic tips and hacks for your plant care during these cozy months!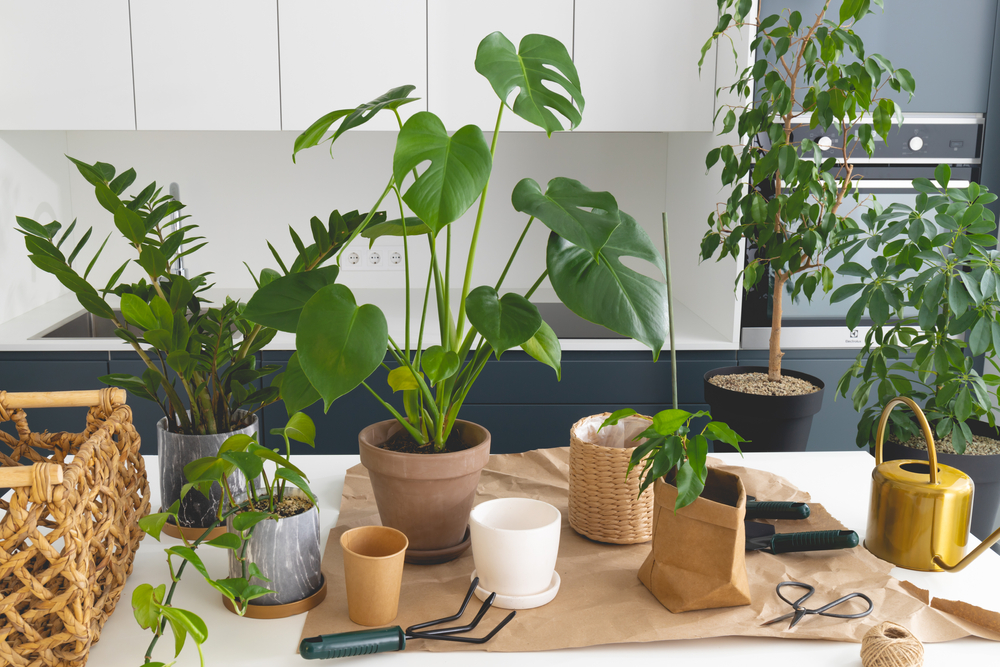 Keeping Your Plants Clean
First, learn how to keep dirt and dust from piling on your plants. Dust prevents the soil from staying moist and attracts unwanted insects.
Try to remove dust and dirt from plant leaves with a damp cloth or spray them with water to combat this issue. Try trimming away brown and yellow leaves with a pair of sharp shears to also help to mitigate the problem.
Weather Outside and Inside Your Home
Allowing the heat from an apartment heater to keep you warm works excellent; however, prepare your plants by creating more humidity. The same comfort that brings us warmth when it is chilly out also reduces the moisture in your home, which harms your plants in the long run.
A great way to prevent a lack of moisture is to create a plant huddle by placing your plants near each other. During these colder months, be sure to scale back your watering habits. A great way to keep your plants happy during those gloomy days is to purchase an Ultraviolet LED indoor light, which will keep those leaves dancing all winter long!
Create a New Watering Schedule
Lastly, keep your plants prospering during the winter by finding a watering schedule that will keep them healthy. In the winter, when temps are cooler, and your plants are in a more dormant state, figure out the best plan that will fit their watering needs. To avoid rotting your plants' soil, we suggest performing the touch test or getting a PH Soil Meter before you water your plants throughout the colder months.
Plants for the Winter Weather
Let's take a look at new plants you can acquire that will last through the winter! A Christmas Cactus will certainly thrive in the cooler weather, and it is also a low-maintenance indoor plant that does not need constant weather regulation to flourish. The Snake Plant comes in a few different color variations and only needs to be watered every four weeks and can grow up to eight feet tall! Also known as an Aglaonema, the Chinese Evergreen flourishes in low light while maintaining its stunning hue.
Although we cannot change the weather, we can still ensure our plant babies flourish during the colder months. With our tips to prevent your soil from rotting, your apartment will look gorgeous throughout those extra cozy days.