The weekend is a great time for a little self-care! But, rather than spending hundreds of dollars at the local spa, try some of the many ways to treat yourself to some TLC in the comfort of your Weidner Apartment. Keep reading to discover how to make the most of your at-home self-care routine.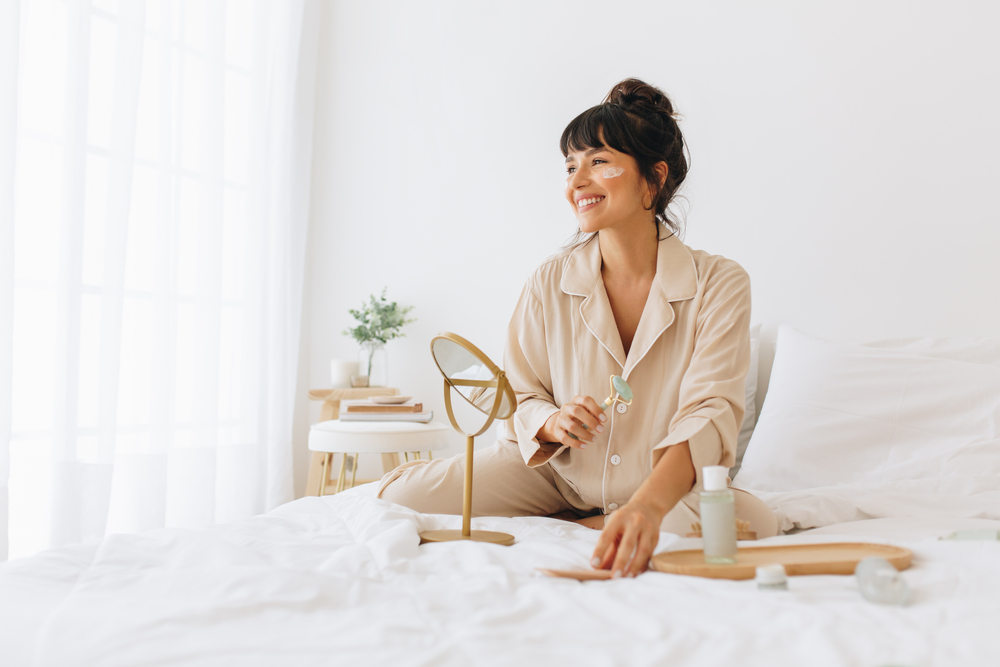 Turn Off Your Phone
When you wake up in the morning, check your phone for any emergency messages and then shut it off for the rest of the day. Your cell phone may provide you with access to friends and family, but it can also be a huge stresser. When your phone is off, you can fill your free time with peaceful thoughts and feelings of gratitude. Scrolling through social media and responding to messages can ruin your self-care and prevent you from finding the inner peace that you need.

Have an At-Home Spa Day
Before your self-care day, we recommend running to the store and purchasing any items that will turn your home into a spa, such as face masks, Epsom salts, and some eucalyptus. During your self care day, run a nice warm bath and let yourself soak and unwind for as long as you need. Give yourself the time to do things you normally put off, like painting your nails and applying a face mask. A self-care at-home spa day is a feeling rather than an action, so find ways to encompass the spa environment in your own home.

Order In and Watch a Comfort Film
After a day of relaxation, the last thing you want to do is cook dinner. Instead, have a cheat day and order your favorite food. Forget about diets and instead order a meal that genuinely makes you happy. We always love a nice bowl of Ramen and some ice cream to end our self care days. When you sit down to watch tv in the evening, opt for your favorite comfort film. When we watch new shows or movies, our minds become excited and anxious to find out what will happen next. If we watch a movie we have seen several times, our minds can relax, knowing exactly how the plot will unfold.
Don't forget to treat yourself to a little self care this weekend. Try using the tips mentioned above, or find ways to create your own peace and harmony. Tell us how you plan to take part in the comments below.