Thanksgiving is just a few days away, and we can't wait to celebrate with loved ones! If it's your turn to host the festivities this year, be sure to keep reading to discover our apartment living guide to hosting Thanksgiving. Remember, regardless of the size of your apartment, you have all the tools you need to succeed in the kitchen.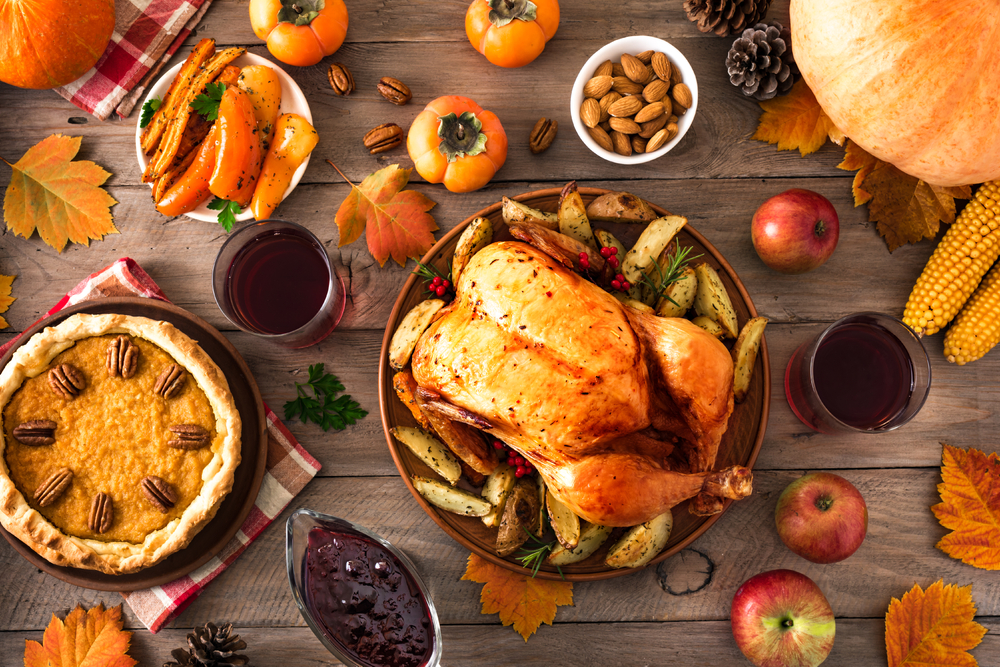 Get Creative With Seating
If you don't host very often in your apartment, there's a good chance you don't have many seats available for your guests. Fear not! Instead of going out and buying or renting chairs and tables, we recommend getting creative. Thanksgiving is all about being grateful for the things you already have, so make use of everything at hand. You can always opt for bohemian seating and offer everyone a cushion on the floor with cozy rugs and bean bags. Just because dinner is traditionally hosted around a large table doesn't mean you have to do the same. Come up with your own new traditions instead!

Host a Potluck
Being the host of Thanksgiving can be stressful enough without even thinking about cooking. Instead of having all the responsibility fall on one person, try hosting a potluck! Create a list of all the menu items you want to be served and have each friend or family member choose to bring one. This is a great way to delegate some responsibilities while still doing your part by being an amazing host!

Develop an Exit Strategy
One of the hardest parts of Thanksgiving is finding a way to wrap up the party at a reasonable hour. After feasting and socializing for hours, people get tired and end up lingering. While you love having your friends and family near, you also need the time and space to clean up your apartment and continue your holiday. We recommend developing an exit strategy ahead of time. You can provide people with an event end time, so they know when they are expected to leave. You can also offer an alternative and invite guests to reconvene at a new location for a post-festivities kickback. Find a local spot that will be open the evening of Thanksgiving and have everyone head over there when they are done eating. By having something exciting to look forward to, people will leave your home quicker, giving you time to clean up a few things before joining them.
With Thanksgiving almost here, it's time to start planning. We recommend getting creative with seating, hosting a potluck, and developing an exit strategy. Do you have any other ideas for your neighbors who might be hosting their first Thanksgiving? Share away in the comments below.