Blog Home
5 Tips for Decorating Your Apartment to Scale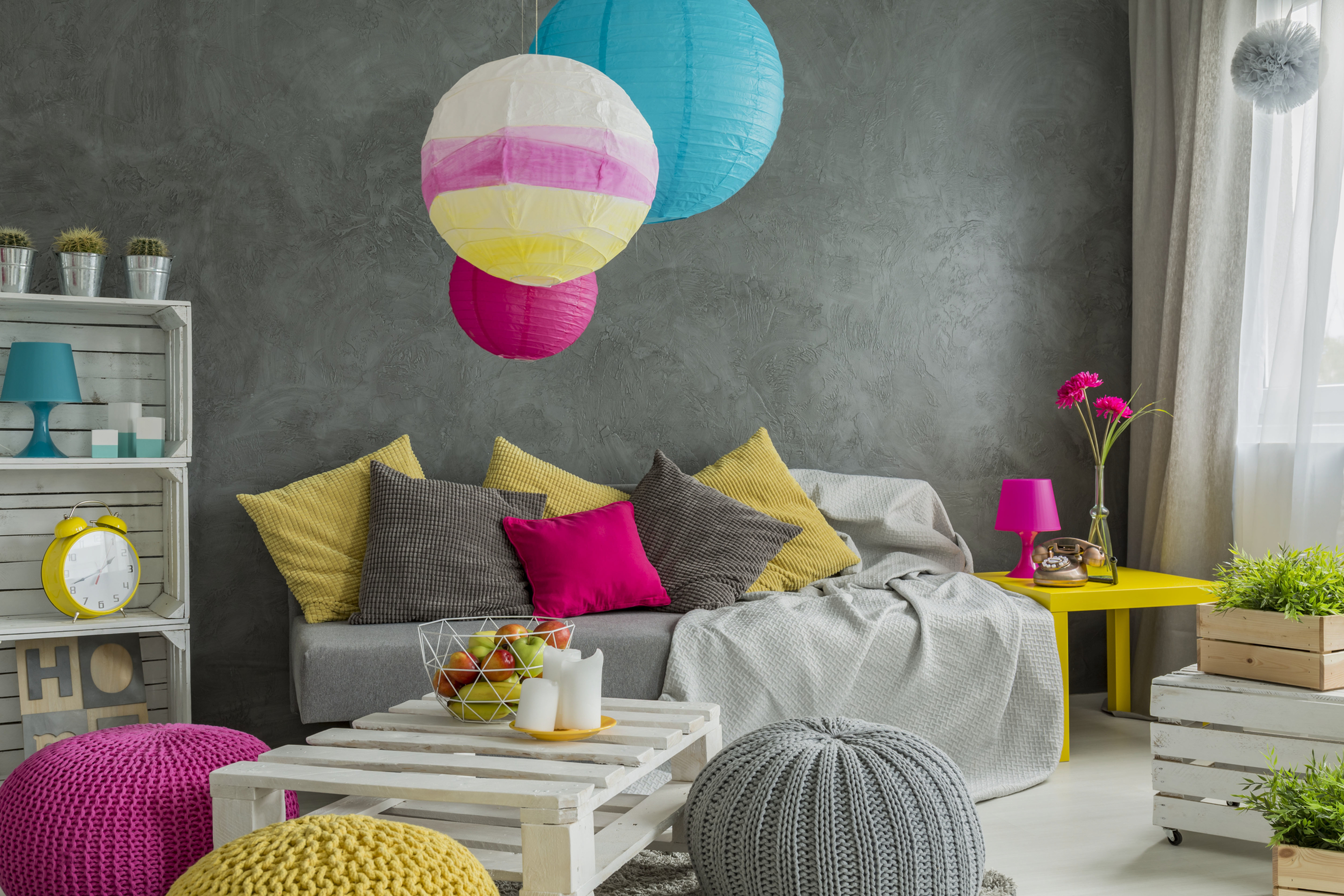 No matter what your décor style is – all of us share one common challenge when it comes to decorating an apartment: how to work with a limited amount of space. Here are some tips on decorating to scale so you can get the most out of your space without having to get rid of your favorite oversized chair.

Decorating to scale is often referred to as "creating balance" in a room, meaning that if the room is long and rectangular, you probably wouldn't want to furnish it with a round sectional sofa. Or, if you inherited the family china cabinet that was once in a room with vaulted ceilings, it may not work in your studio apartment.

The first rule of decorating is to create a space where you feel comfortable and at home. After all, you spend the bulk amount of your time there, so your space should make you happy. With that in mind, here are the 5 basic rules of decorating to scale:
Assess the size and shape of the room. Larger, open floor plans can handle larger pieces including massive dining room tables, sectional couches, and mega-entertainment centers. Smaller spaces need a little more finessing or the room can quickly become cluttered.
Choose your focal point piece. Getting back to that oversized chair we mentioned in the beginning – just because you have a small space, doesn't mean everything has to be petite to decorate to scale. It simply means you have to pick your battles and that you wouldn't want to stuff the room with several oversized chairs or it will look like an abandoned movie theater. If the room is on the smaller side, choose your focal point piece and then decorate around that piece, choosing shapes and sizes that balance the room. Usually, if something feels off to you in a room, it's because it's overcrowded with pieces that don't complement each other, or it's too sparse and appears to be forgotten or neglected.
Embrace the open space. Leave blank space on the walls, on the floor, and in hallways. Don't be afraid of open spaces as it creates a sense of flow. Try a small grouping of your favorite art displayed on one wall and a larger painting on an opposite wall. This creates balance.
Decorate according to height. If you have vaulted ceilings, play with the space using long and narrow art pieces, mirrors, and willowy plants that harmonize with the surroundings. Stocky, wide pieces can appear awkward in a room with high ceilings unless balanced with accents that lead the eye upward in alignment with the structural design.
Repetitive patterns. If your room is rectangular in shape, you can carry that shape throughout the space with square and rectangular tables and pillows. You can do the same with colors and collectibles, repeating themes to create continuity and again, balance. For example, you could have a cobalt blue vase on a square end table and accent the couch with the same shade of blue, square pillows.

Again, the first rule of decorating is that it speaks to your personal preferences and makes you happy. Have fun decorating your apartment home and share your tips with us at #LifeatWeidner.

-The Weidner Team