Blog Home
8 Fun Ways to Celebrate the Fourth of July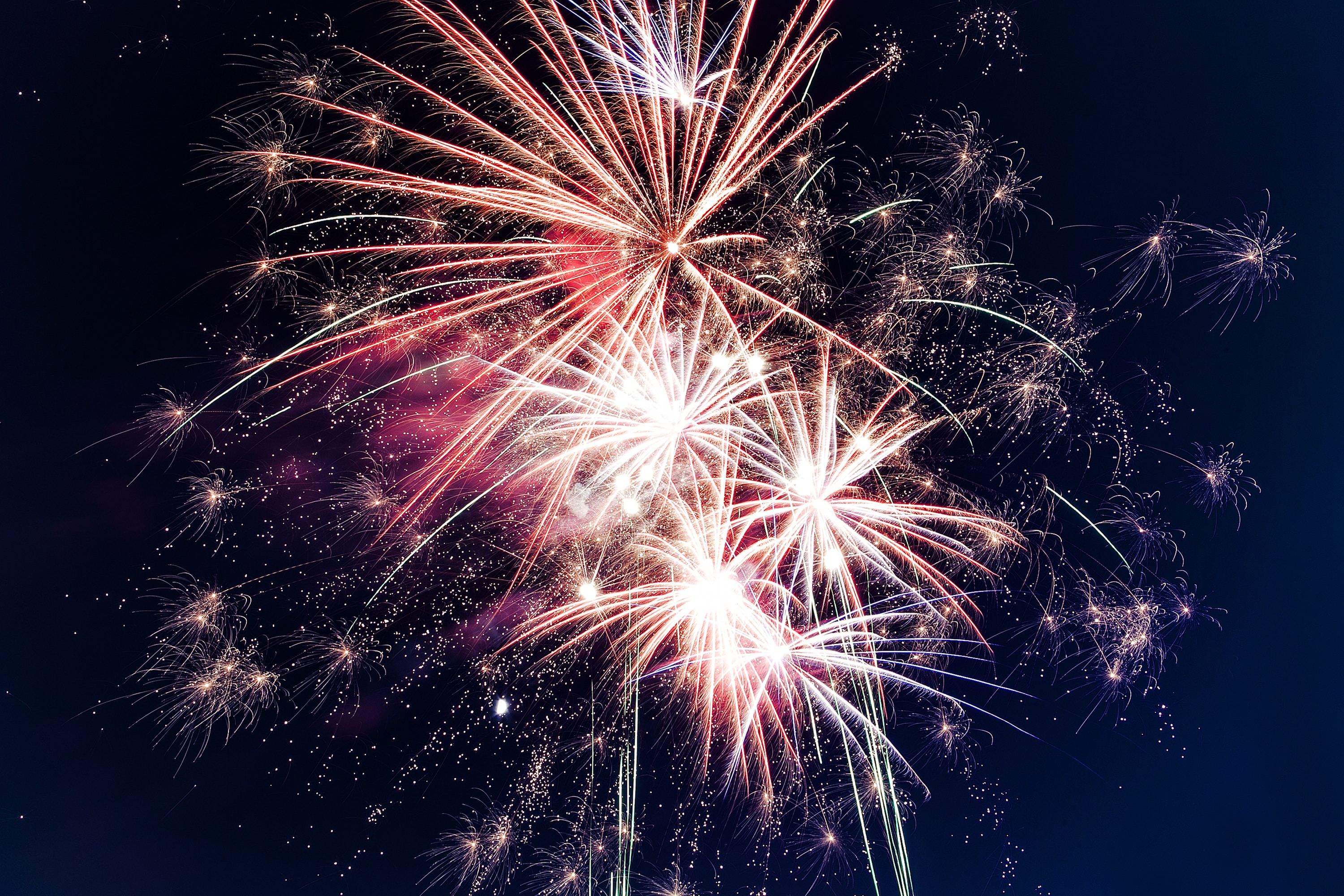 The Fourth of July is an annual holiday where Americans celebrate the momentous day in 1776 when our country declared its freedom from British rule.

There are many different ways to celebrate this historic event. Here are 8 ideas to help you zero in on how you'd like to spend the day:

Host your own party
Rather than attending a huge public extravaganza, some people prefer a smaller event. If you want to host your own 4th of July party, you can decorate with colors to match the American flag, have a potluck BBQ potluck, and throw in plenty of fun things to do such as:

Water activities including a kiddie pool, water balloons, a slip 'n' slide, squirt guns and sprinklers to run through
Lawn games like badminton, corn hole, ring toss and horseshoes
Fun items such as sidewalk chalk, hula hoops, jump ropes and sports balls
Home fireworks (check local regulations to make sure they're permitted in your area) or, if visible, watch local fireworks shows from the comfort of your own home
Backyard camping
There's something quite fun and memorable about pitching a tent and camping in your own backyard, balcony or patio. Set up camp with sleeping bags, coolers and flashlights. If it's allowed in your vicinity, sit around a fire pit to roast hot dogs, make s'mores, tell campfire stories, and sing favorite songs together. Extra bonuses: the restroom is close and if it rains you can run inside and sleep in your own bed.
Throw an art party
Whether you love making crafts, painting, knitting, creating collages, sewing quilts, or any other form of art, this is a great time to invite like-minded friends and family to join you in your pursuit of creativity while you snack, laugh and share stories.
Attend a parade
Many towns and cities host an annual parade where attendees fall in at the end to follow the participants to a local park complete with food, vendor booths, art, contests and live music.
Support the troops
What better day is there to honor our soldiers who are serving overseas? Some people enjoy getting together on Americas' birthday to create art or care packages to send to loved ones or soldiers who don't receive mail. These boxes can include items like thank you notes, letters, books, magazines, movies, music, puzzles, socks, toiletry items and treats such as savory snacks, candy, and home-baked goods.
Catch a ball game
Whether it's a Major League Baseball game or one where you can cheer for your favorite local team, watching America's favorite pastime is a rich tradition in the US, complete with peanuts, Cracker Jacks and the seventh-inning stretch.
Savor some alone-time
Many Americans are lucky enough to get the 4th of July off from work, and some people prefer to avoid crowds and use the day to rest and recharge. Why not make it a special day just for you? You can enjoy traditional picnic food like hot dogs, corn on the cob, watermelon, baked beans and apple pie, or treat yourself to your favorite meal. Additional ideas include sleeping in, reading, taking a relaxing bubble bath, watching a Netflix marathon, and even catching a televised fireworks display to top off the night.
Attend a fireworks show
To find one near you, Google it, look in the local newspaper, watch for flyers, or ask friends, neighbors, your apartment community director or concierge where the best show will be held in your area. To ensure you maximize your enjoyment, consider these helpful tips:
Beat traffic – Since these community events are usually very well attended, you can expect heavy traffic, especially when leaving after the show. To avoid as much traffic as possible, try to park near the exit, have everything packed up by the time fireworks start, leave immediately after the finale, and choose an alternate route like taking a parallel road to avoid excessive foot traffic.
Pack for success – Bring sunscreen, bug spray, lip balm, hand sanitizer, cash, a mini first aid kit, blanket, chairs, and activities to keep the kids entertained while they wait like balloons, glow sticks, frisbees and games. If you plan to bring a cooler, make sure they're allowed and ask if there are restrictions on items like food, cans and bottles.
Dress for the occasion – Many Americans like to dress in red, white and blue clothing to match our country's flag. If you're attending a day event that will roll into a nighttime fireworks display, remember to bring layers because it can often be hot during day, but cool off considerably once the sun goes down.

What's your favorite way to spend the Fourth of July? Tell us at #LifeatWeidner

If you're looking for a place to live that offers a warm, fun and active apartment community, contact us today at Weidner Apartment Homes.