Blog Home
How To Nix Fast-Fashion From Your Life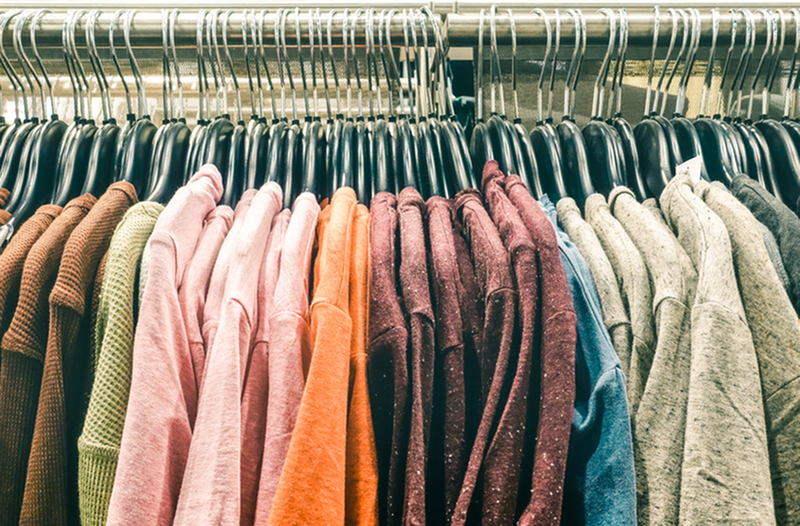 One of the basic human needs is clothing. We use clothing to shelter our bodies as well as to express ourselves, but just like any material, clothes wear out. We either have to replace certain pieces or get creative with what we have in order to keep our wardrobe looking fresh.

We all have different tastes and styles while trying to look and feel great every day. While we're shopping, it can be easy to get caught up in the appeal of fast-fashion, which is cheap clothing produced by mass-market retailers who replicate the latest trends. However, there are a few reasons why it is smart to avoid purchasing too many garments that fall under this category. The top reasons are that they lack quality and are generally not sustainably produced.

So how can you nix fast-fashion clothing from your life? Here are three things to consider:

1. Take a look at your current wardrobe. Thoroughly browse your closet, and take a look at the items you haven't worn in a while. For example, if you have a slew of winter sweaters that never made it out of your closet last season, it may be time to move on. Sometimes trying new clothing combinations will help you decide if you still like them or if it's time to part ways. If you like creative projects, you can even alter some of the clothes you've had for a long time – check out these nifty ideas which may inspire you to try crafting a new style!

2. Donate and recycle clothes. Once you identify the items you don't want to wear anymore, donate them. Most thrift stores will take donations to either re-sell them or to collect them for a good cause. If the clothes you don't want are very worn, it might be better to directly drop them at clothing-recycling bins so they get recycled and repurposed instead of being sent to landfills.

3. Shop for quality clothes. If you're on a budget, there are quite a few department stores that sell quality brands at a reasonable price, so it's possible to avoid shopping at fast-fashion boutiques. It may not seem as affordable, but in the long run, buying quality clothing is actually a better investment since they last much longer. You can identify a garment's quality by the thickness and stability of its fabric, the look of the print (if it has a pattern), and by gently pulling it at the seams to ensure the stitch holds. Also, don't forget to check out vintage and consignment stores. They often sell nicer old-school treasures that can totally complement your current wardrobe; plus, the quality of clothes was higher back in the day since fast-fashion did not yet exist.

This is just scratching the surface of creating a sustainable and timeless wardrobe. The challenge of staying away from the ever-changing fast-fashion trends is remembering that ultimately you'll save time and money by not shopping so often. And don't forget, you're also helping the environment.

What was the last unexpected treasure you found at a vintage store? Share your finds with us at #LifeatWeidner.