Blog Home
How to Rent an Apartment in Milwaukee, WI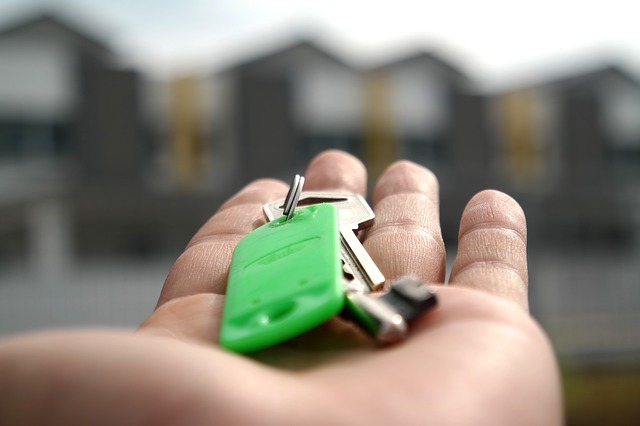 Whether you're looking for your first place or have rented before and want a better experience, the keys to finding the perfect apartment in Milwaukee (or anyplace, really) are starting with an online search and asking the right questions before signing the lease.

Your perfect apartment is just a click away
Before you book a tour, take advantage of the inside information you can get online to find out all you can about an apartment community you're considering. It's a great way to check out available floor plans, click through photos of the apartment and property, and to look at the list of amenities to see what 's important to you for everyday living.

Book your tour and start the conversation
After you've narrowed down your search, it's time to schedule a tour either online or by calling the number on the website. When you call, you can speak to the leasing specialist to ensure the accuracy of the online info about availability, price, the application process, security deposit, pet policy, etc. This may also be a good time to ask if there are any discounts or move-in offers available.

Questions to ask during your apartment tour
Which lease durations are available? Options normally include terms shorter than 12 months, but these usually cost more. To save money each month, consider leasing for a year or longer.
How are residents charged for utilities? Some places bill separately for each utility, others may include some in the rent.
If it's a pet-friendly apartment community, what are the associated deposits or fees? Also ask if there's a dog park nearby… it's best to ask so you can budget accordingly.
Is there 24-hour emergency maintenance available? Just in case.
Where can I work out? Ideally, the apartment community you choose will offer a free onsite private fitness center for residents so you can save on those monthly gym fees.
What are some of the community perks? Look for a clubhouse, a courtyard, and/or meeting space for residents to use.
How will I do my laundry? The best option is having your own in-unit laundry room with a washer and dryer. The next best thing would be an on-site laundry facility.
Where do I receive mail? Also ask about their policy regarding mailing and receiving large packages.
Where will I park? Ideally you'll have the option of covered parking, or you may get lucky and find an apartment that comes with an attached garage which will take care of that need for extra storage as well.
What's the overall condition of the apartment and property? While inside, pay attention to the flooring, countertops, appliances. Outside, notice the landscaping and overall maintenance. Then look beyond the property to see if you're surrounded by beauty that you can enjoy every day.

If you're considering leasing an apartment in Milwaukee, contact us today at the Arbor Ridge Apartment Homes to book a tour and find your perfect next home.