Blog Home
This Summer's Hottest Decor Trends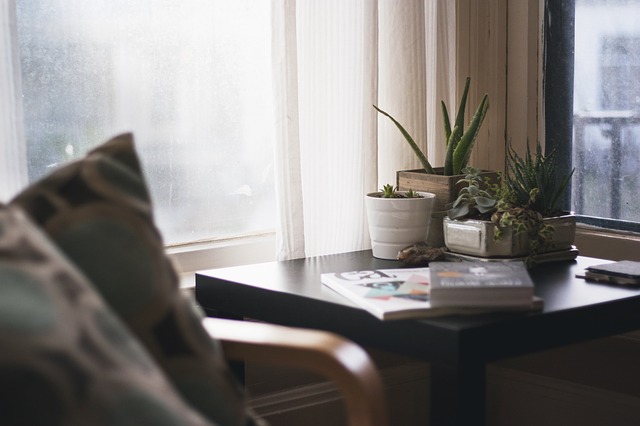 Summer is one of our favorite seasons. We love the sun, fun, and everything that comes along with these mid-year months. With that being said, we have a quick question: do you decorate for the season? When it's holiday time many people put up a tree or display some decorative items; why not do the same for summer? To give your home an easy breezy vibe, consider some of these summer decor trends.
Natural Accents -

What's the best thing about summer? For us, it's longer days, warm nights, and the chance to truly get out and experience nature. One of the best ways to make your apartment summer ready is to include some natural accents. By bringing in nature, you can incorporate the best part of summer into your home decor. It's easy to add some natural accents to your apartment home. Wood furniture is one, plants are another. Even by bringing in one succulent, you can add a bit of summer into your home.

White Wood -

One of the easiest ways to make your apartment feel like summer is with white wood. Whether it's investing in a few decorative items or a new piece of furniture, white wood can bring a beachy, summery vibe to your home. It's not expensive to invest in some white wood furniture, just hit up your local flea market or antique mall. If that's not an option, IKEA carries white wood furniture. Also, white furniture can

brighten up your space

for months to come.

Splash of Color -

On the flipside, do you have too much white in your apartment? Sometimes white walls, furniture, and other accents can make your home feel a little like an asylum. To bring in a bright summer mood, consider a splash of color! A splash of color can come from a bright throw blanket, throw pillows, or a new art print. Bold colors can add new life to an old apartment.

Macrame -

The 70s are coming back in style, and we're not just talking about clothing. Some 70s decor trends are hot this summer. For example, macrame. If you don't know what macrame is, it's a decorative textile weaving technique made from knots. The knots can be formed to make wall hangings, cushion covers, planters, and almost anything else. This decor is often made with white or neutral colored cord and can make almost any home feel like a beach bungalow.

Sustainability -

Sustainability is more than a hot buzzword, it's a way of life. As more people are aware of the challenges facing our planet, the sustainability movement is catching on. One of the ways you can bring this trend into your home is with used furniture, upcycling projects, antiques, and locally made furniture. If you want to bring sustainability into your home without a hefty price tag, try some DIY projects. Keep an eye out for our next blog about DIY projects where we'll share some of our favorite ways to repurpose furniture, materials, or most other things you have around the home.
Are you updating your apartment with any of these summer decor trends? Let us know and share your photos with us at #LifeatWeidner.
-The Weidner Team