What matters to you,
Matters to us
At Weidner Apartment Homes, we believe Our People are the key to our success. Our company centers around our core values – Integrity, Customer Service, Quality, Communication, Personal Improvement, and Performance – and we want to attract people who share these values. We're committed to providing a positive and supportive culture by investing in your training, providing you with comprehensive benefits, and encouraging your career growth. Together, we can achieve growth and excellence in service through honesty, trust and mutual respect.
Professional Development
We encourage you to have passion for what you do by supporting your continuing education with award-winning training and mentorship programs
Open Positions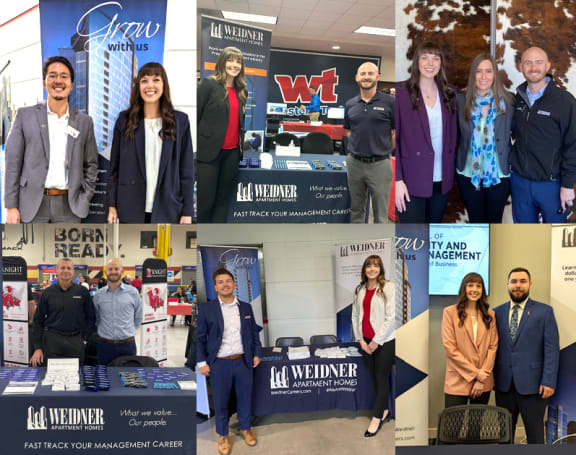 CarEers At Weidner
We believe in empowering our people through teamwork, communication, growth and high standards of excellence. Our vision is to distinguish ourselves as the apartment industry leader in each of our markets, which we can only achieve by having the very best people on our team.
Great Benefits and
opportunities for growth
Weidner's comprehensive employee benefit programs are designed to help you live your best life by valuing your health and wellness, offering you essential benefits, helping you live a balanced life, and promoting your professional growth.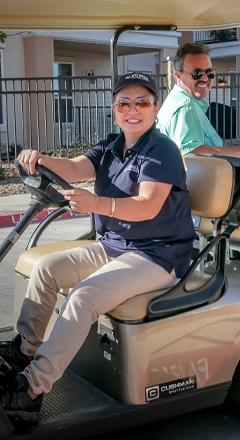 Competitive
Benefits
Comprehensive Medical, Dental and Vision Plans
Health Savings Account
401k Retirement Savings Plan with Generous Company Match
Rental Discount at Weidner Communities up to 30%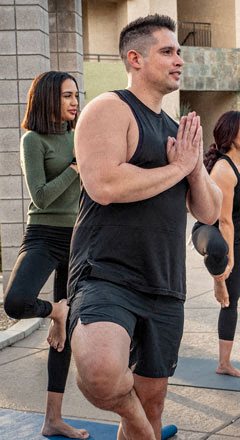 Health &
Wellness
Employee Assistance Program
Life Insurance
Opportunities to Volunteer for Community Service
Telehealth:
Afterhours Telephone Access to Your In-Network Providers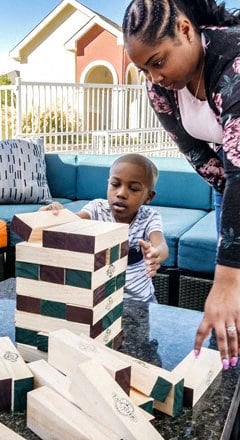 Work/Life
Balance
Paid Time Off
Nine Paid Holidays
Parental Leave
Opportunities for Community Service
Enjoyable Company Events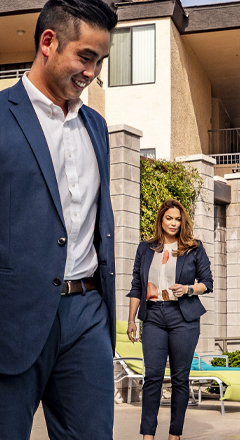 Professional
Growth
Tuition Reimbursement Up to $2,500 per Year
Mentorship Programs with Experienced Industry Leaders
Training and Professional Development Programs
Paid Certifications and Licensing
Annual Awards Programs
Helping You
Discover your path
Explore opportunities across our organization. We can help you find your best fit.
Offering Excellent
Training Programs
Enter an exciting new industry and become a future leader at Weidner. Weidner offers excellent opportunities for College Students, Graduates and Vocational School Students to begin a career with us.
If you are an energetic motivated person, with a passion for working with people, get a head start on your career by joining our Manager in Training (MIT) program. You'll learn to manage a multi-million dollar apartment community through experienced regional leaders, mentorship, classes and on-site engagement:
Practices and procedures for excellence in customer service
How to create and maintain large-scale budgets and projections
Sales and marketing strategies to attract and engage potential residents
Best facility maintenance practices and how they can improve your bottom line
If you're still in school or are trying to enter a new career field and are highly motivated with great organizational and problem-solving skills, we encourage you to apply for one of our paid 10 to 12-week internships. This is your opportunity to experience property management firsthand and gain a better understanding of the industry to assist you with your career goals. Our qualified interns can enjoy hands-on experience performing some of the following opportunities:
Interacting with current and potential residents
Working with community management teams
Trying a variety of positions to find the best fit
If you have a mechanical aptitude, strong verbal communication skills, are dependable, and are willing to learn, you can jump-start your career with our six-month apprenticeship program that covers every aspect of apartment community maintenance. As you progress through the curriculum, you'll be mentored by a skilled, experienced maintenance technician in all areas of multi-family property maintenance. Our program members can gain hands-on experience and capitalize on the following opportunities:
Assist in the preparation of apartments for occupancy
Help perform maintenance and repairs on electrical, plumbing, HVAC systems, and appliances
Maintain pools and spas
Build relationships with our residents and provide excellent customer service
Weidner Supports
Higher Education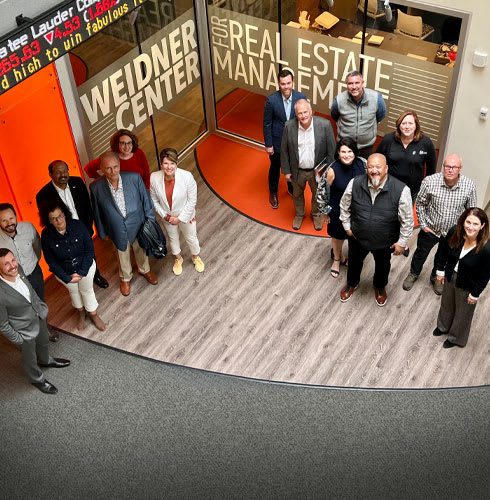 Spotlight
UNIVERSITY OF ALASKA ANCHORAGE
With a generous donation from Dean Weidner to the University of Alaska Anchorage, the Weidner Property Management and Real Estate Program was created and is housed in the College of Business and Public Policy. This 4-year degree is only one of a handful of programs in the nation focused on the management of multi-family real estate assets. In addition to classroom education, students participate in experiential learning through job shadowing, paid-internships, and attendance at local and national industry events. This degree also provides students with the opportunity to earn industry designations that enhance their skills and knowledge that helps them create a solid path of success in our industry.
UNIVERSITY & College PARTNERS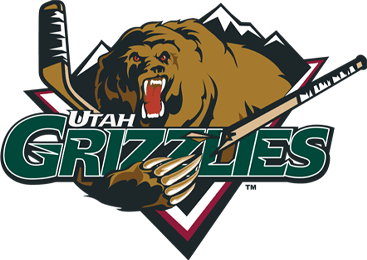 Weidner is a proud sponsor of the Utah Grizzlies Hockey Team, including providing living spaces for several of their team members at our beautiful Ritz Classic Apartment Homes. This gives fans a chance to "Live Where Your Team Lives".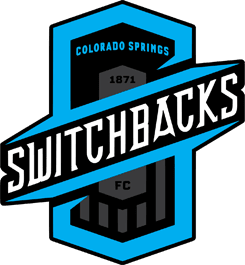 The Colorado Springs Switchbacks Football Club is a professional soccer team based in Colorado Springs, CO. We are proud to sponsor this team and be associated with the brand new, multi-use stadium and public plaza that are under construction.