Creating Community
Love where you live
At Weidner Apartment Homes, we create Love Notes for our residents at all of our apartment communities to show how much we appreciate them.
We encourage involvement in little ways to help us feel connected to our "place". Continuing to surprise and delight our residents with Love Notes is a great way to inspire creativity, a healthy sense of community, and fun.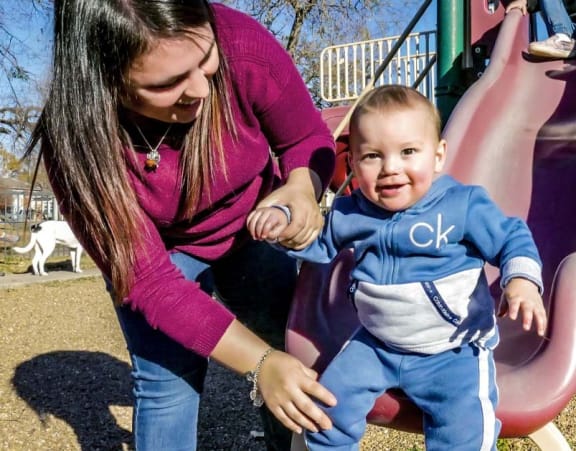 What is a
LOVE NOTE?
Simple things created in a community that "surprise and delight" while creating a mutual love affair between people and their place.
Weidner wants to encourage engagement in all of our communities so that each resident feels a deeper sense of connection and pride in the place they live.
Some of Our
LOVE NOTES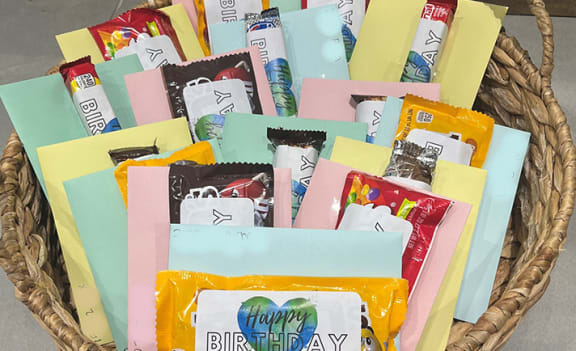 49 West Apartment Homes
Rogers, AR - 2023
The 49 West Apartment Homes team in Rogers, AR, ensures everyone feels celebrated on their birthday! On each resident's special day, the team gives them a king-sized candy bar with a custom Weidner sticker and a card.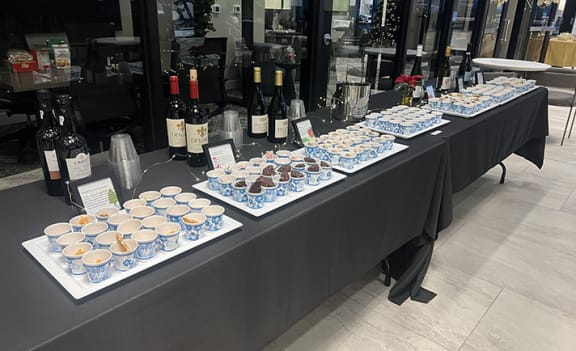 The Collection at Highland Bridge Apartment Homes
St. Paul, MN - 2023
The Collection at Highland Bridge Apartment Homes team in St. Paul, MN, hosted a holiday cookie and wine pairing happy hour. Cheers to the weekend!
The Bradford Apartment
Homes
Midland, TX - 2023
The thoughtful Bradford Apartment Homes team in Midland, TX, placed a table with books, coloring pages, and a mini activity set in their fitness center so kids have something to do while their parents work out.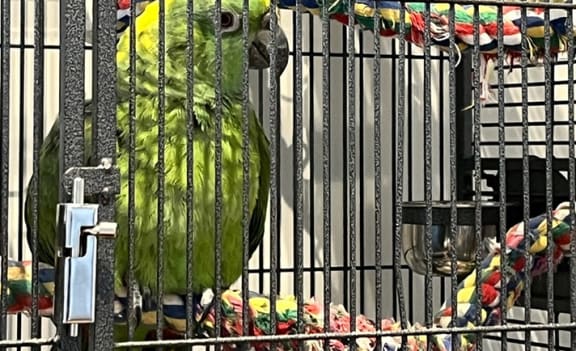 Roosevelt Row
APARTMENT HOMES
Phoenix, AZ - 2023
The Roosevelt Row Apartment Homes team in Phoenix, AZ, switched up their pet of the month for one with feathers instead of fur! They recently honored a beautiful parrot named Roo by giving him a parrot box with a popcorn treat.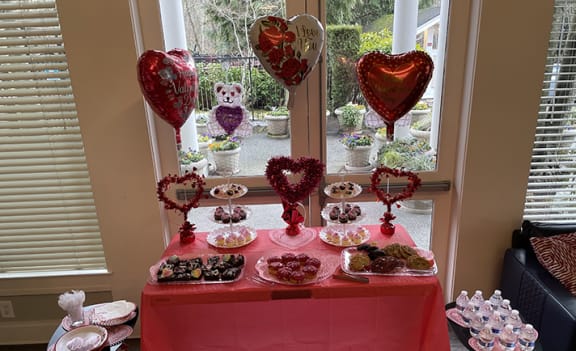 Portsmith Apartment Homes
Everett, WA - 2023
The Portsmith Apartment Homes team in Everett, WA, ensured everyone in their community had a happy Valentine's Day! To celebrate the day of love, the team set out a heart-themed grab-and-go table.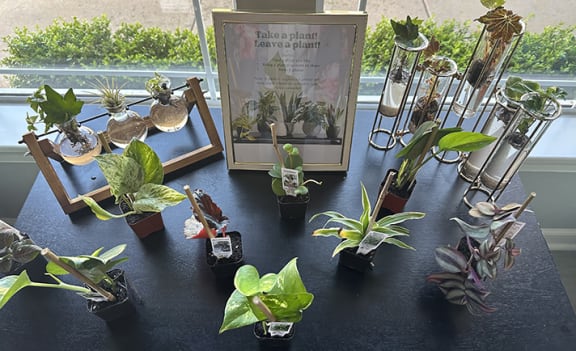 Lincoln at Central Park
APARTMENT HOMES
Oklahoma, OK - 2023
The team at Lincoln at Central Park Apartment Homes in Oklahoma City, OK, held a propagated plant swap event for residents to switch out their house plants to spruce up their homes and test out their green thumbs!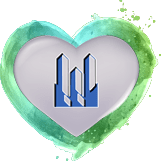 More About
Weidner Love Notes
At Weidner, we value building communities and strive to create places where residents can connect, find comfort, and thrive. Our Love Notes program is one of the many ways we work to achieve that goal.
The mutual love affair between people and their place is one of the most powerful influences in our lives, yet rarely thought of in terms of a relationship. As cities begin thinking of themselves as engaged in a relationship with their citizens, and citizens begin to consider their emotional connections with their place, we open up new possibilities in community, social, and economic development by including the most powerful motivator – the human heart. Weidner embraces this philosophy and creates Love Notes for our residents in each of our communities.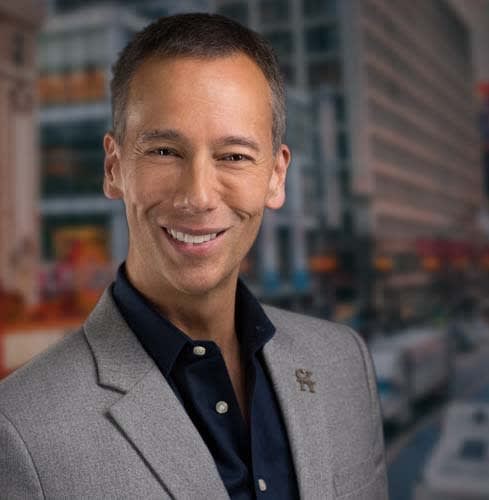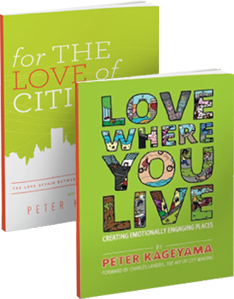 About the Author
Peter Kageyama
Peter Kageyama is the author of "For the Love of Cities: The Love Affair Between People and Their Places" which was recognized Planetizen as a Top-10 Book in urban planning, design and development in 2012. He also wrote "Love Where You Live: Creating Emotionally Engaging Places". He's the former President of Creative Tampa Bay, a grassroots organization committed to positive community change, and the co-founder of the Creative Cities Summit, an interdisciplinary conference that brings citizens and practitioners together around the big idea of 'the city'.