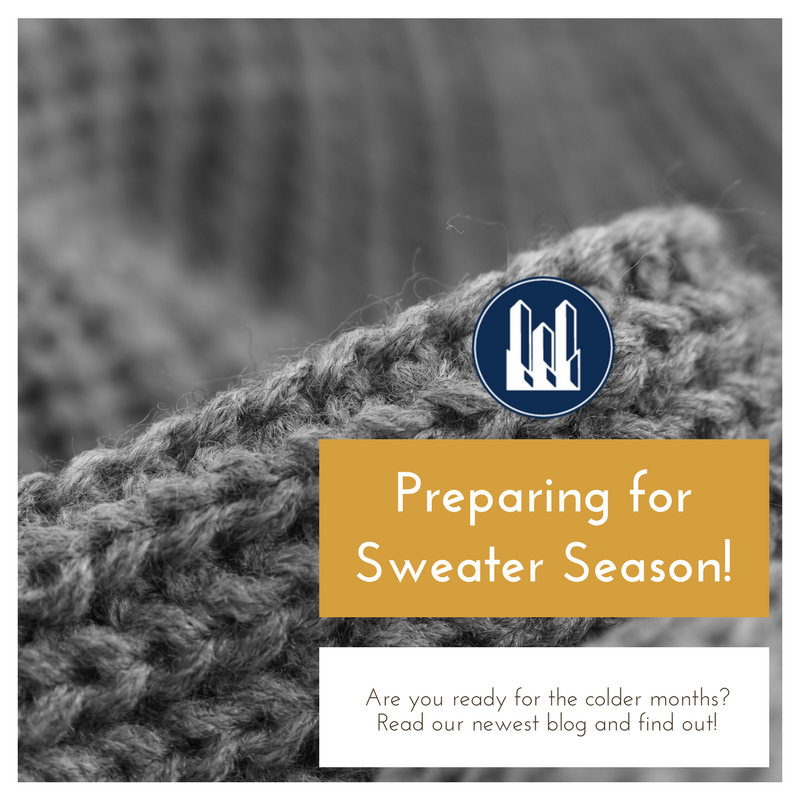 Preparing for Sweater Season![/caption] As the season changes and the days seem to grow shorter, it can feel like there's no time left to do much of anything. Now is the time to prepare for colder weather so you can embrace the new season with glee:
Unpack/pack your seasonal wardrobe. For those who live in colder climates, it's time to say goodbye to the sundresses and hello to those wooly sweaters and coats. Make sure to store your warm weather clothes in a cool, dry container, preferably a sealed container specifically made for clothing storage. Some bugs are actually attracted to cardboard, which is not a discovery you want to make when unpacking your beautiful wardrobe next spring. Make sure to launder and dry clean items before packing them or stains will settle into the material.
Transfer your holiday decoration boxes to the front of your storage area. The holidays are coming faster than you think; no sense in having to climb through closets and storage areas twice. Just take a walk through any retail store where the Halloween candy is sharing the same shelf with decorative ornaments to see just how fast the holidays are approaching.
Set your home lights on a timer. If you don't like coming home to a dark house, set your lights on a timer so you're welcomed home with some light instead of stumbling around in the dark.
Check your windows for proper sealing. Keep the cold air out and the warm, cozy air in and save money on your utility bills. Check in with your leasing manager and maintenance crew if there are any issues.
Stock up on canned goods. When there's a storm, the last thing you'll feel like doing is venturing out into the rain for groceries. Stock up now, when the weather is still on the mild side.
Check your emergency supplies. Emergencies are just that- they don't come with an embossed invitation, so it's a good idea to check your emergency supply bag with the change of each season. Make sure you have working flashlights, backup batteries, a 3-day supply of prescribed medications, pet food, if applicable, and some extra water and non-perishable food items.
Happy sweater season from your friends at Weidner!