Have you considered changing up your cleaning routine for the new year?
Despite living in an ever-changing world, it can be easy to be so complacent with your established cleaning routine that you don't consider new methods and "hacks" that make cleaning your home easier and quicker! That's not to say that your current cleaning habits are not good enough. But what if there were simpler ways, and you could work smarter, not harder at cleaning your home?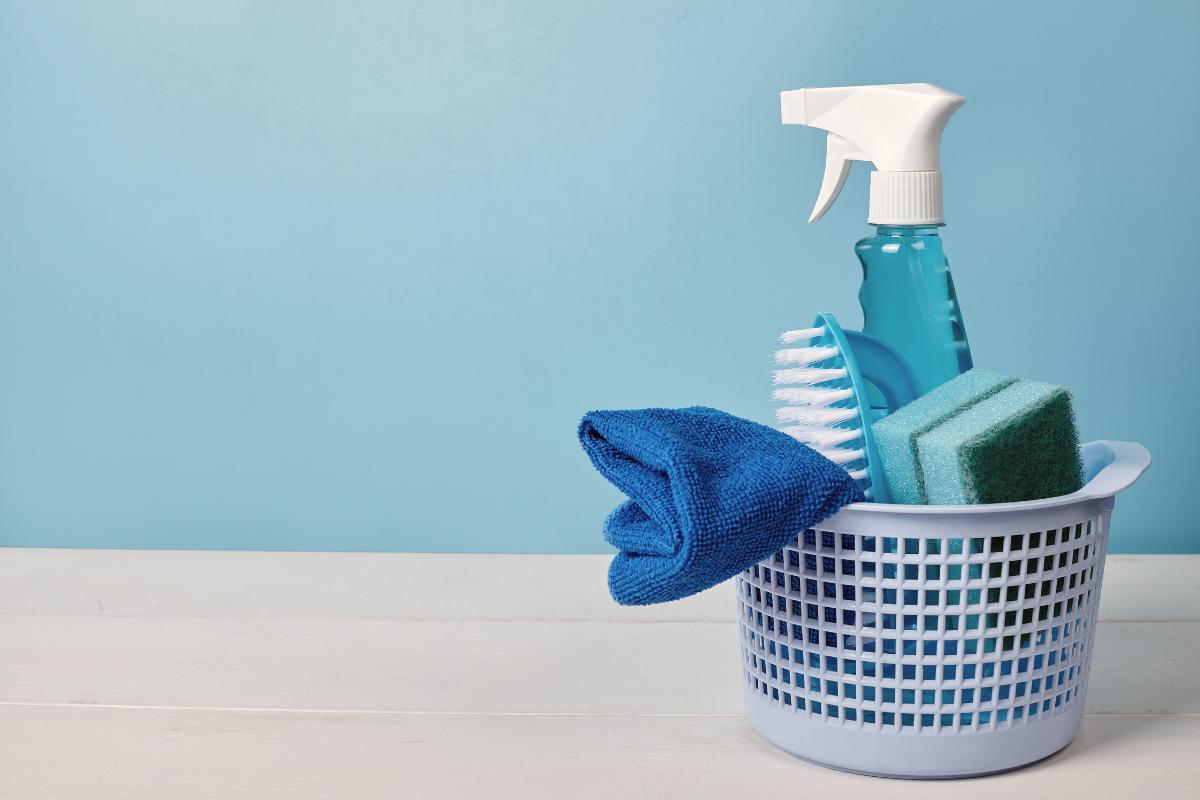 Interested in learning about some simpler cleaning routine options?
2023's Best Cleaning Tips, Tricks, and Hacks for Your Home
We have taken the liberty of compiling a list of some of the year's best cleaning tips, tricks and hacks that won't break the bank, and will save you time. Check out our list and get ready to revolutionize your cleaning routine!

Use a Swiffer and microfiber cloth to clean your large mirrors and windows
Wrapping your Swiffer in a microfiber cloth gives you the ability to clean the hard-to-reach top corners of any glass surfaces. Just spray the mirror or window with the glass cleaner of your choice and use the Swiffer to easily wipe away the dust, smudges, and smears.
Use a dish scrub brush to keep your shower spotless

You know those reusable dish brushes with hollow handles that you fill with soap? Fill the handle with a mixture of dish soap, vinegar, and water, keep it in your shower, and use it regularly to clean after you shower. If you are already in the shower, and you multitask the 3-5 minutes that it takes your hair to condition, you can make the most of your time! Both your shower and hair will be clean, and you can avoid dedicated time to scrubbing your shower.

Use an old pillowcase to dust your ceiling fan blades

Ceiling fans can be tricky to clean. They often require a ladder, and a good amount of dust ends up spreading throughout the room while wiping. Turn off the fan (safety first!) Spray the inside of an old pillowcase. Then slip it over each fan blade as if the blade were a pillow, sandwiching the blade inside. Pull toward you and the dust stays trapped inside the case. Your ceiling fan, and the air in your home will be cleaner!


Use a dryer sheet to dust your baseboards

Forgetting to clean baseboards is easy, so they are typically quite dusty when it is finally their turn to be cleaned. Dust the baseboards using a dryer sheet in place of a rag and dusting spray, to clean your baseboards. It will capture all of the dust with ease and the anti-static residue from the dryer sheet will transfer to the baseboard, helping to prevent dust from sticking in the future! This is not only a quick and easy way to clean, but cuts down on future cleaning time.
Have some cleaning hacks of your own?
Feel free to share your cleaning tips, tricks and even hacks in the comments below. Let's all work smarter, not harder cleaning our homes this year!