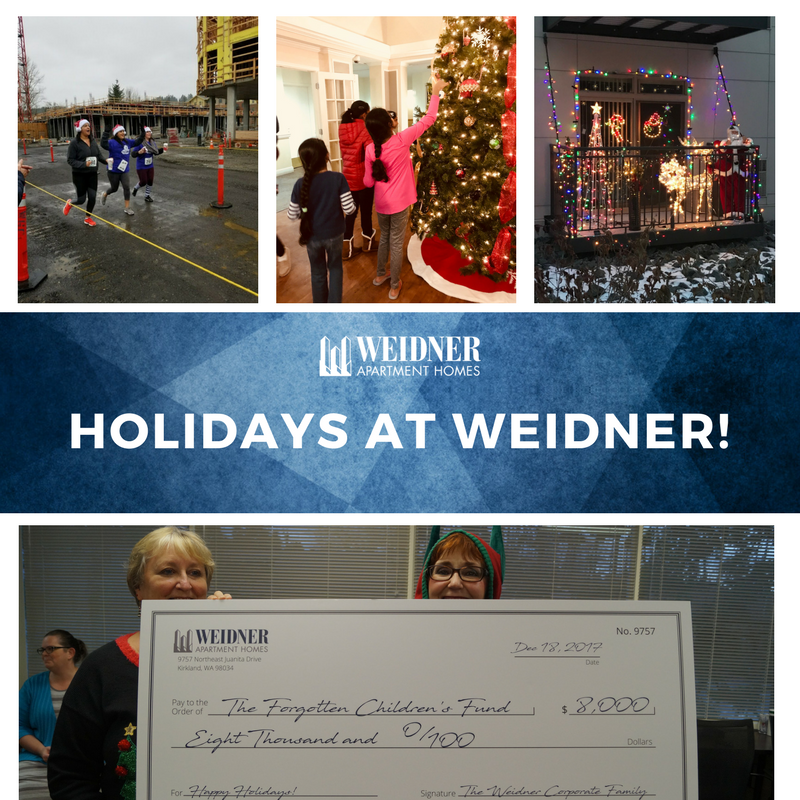 Holidays At Weidner[/caption] We begin this year with a warm welcome to 2018 and some fun Weidner holiday highlights! The Spirit of Giving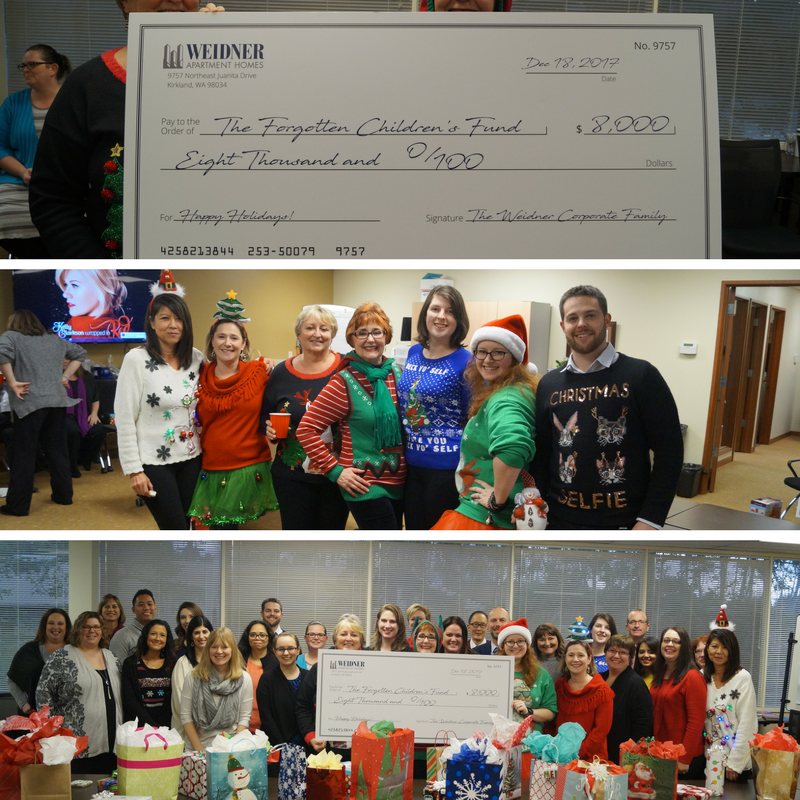 Weidner's corporate office set a goal to raise $3,000 for the Forgotten Children's Fund and not only met the goal but exceeded it! Together, the Weidner team raised a total of $4,000 which was then matched with a 100% donation by Mr. Weidner, for a total of $8,000 in charitable contributions! The Forgotten Children's Fund "is a volunteer organization that works to give deserving children and their families a truly Merry Christmas. With the support of Seattle community volunteers we are able to create our own North Pole where we diligently work to have Santa and his Elves deliver gifts every year." Thanks to all who helped with this charitable contribution and to all those who volunteer for this amazing organization! Creating Community During the Holidays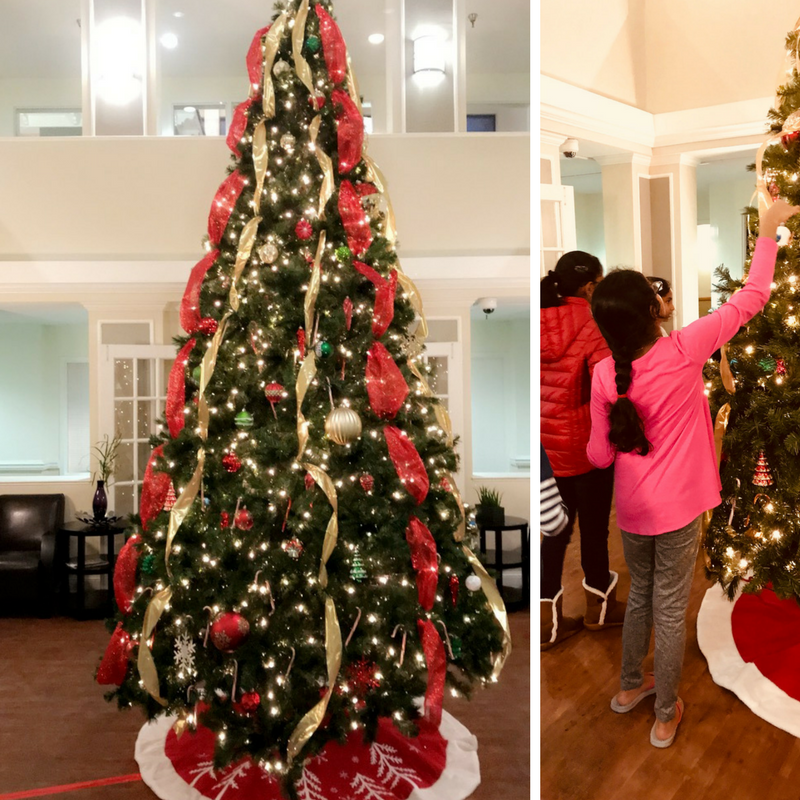 At Weidner, it's important to us that our residents feel a sense of community. We strive to make each resident feel like not only are they are a part of their Weidner communities but also part of the Weidner family! This year, at Town Centre Apartment Homes in Eagan, MN, residents were invited to the Community Room to decorate ornaments for a soaring 12-foot Christmas tree as part of one of our Weidner holiday events. Residents took pride in decorating, personalizing, and placing their ornament on the tree which is now proudly on display as the official Town
Centre Community Tree.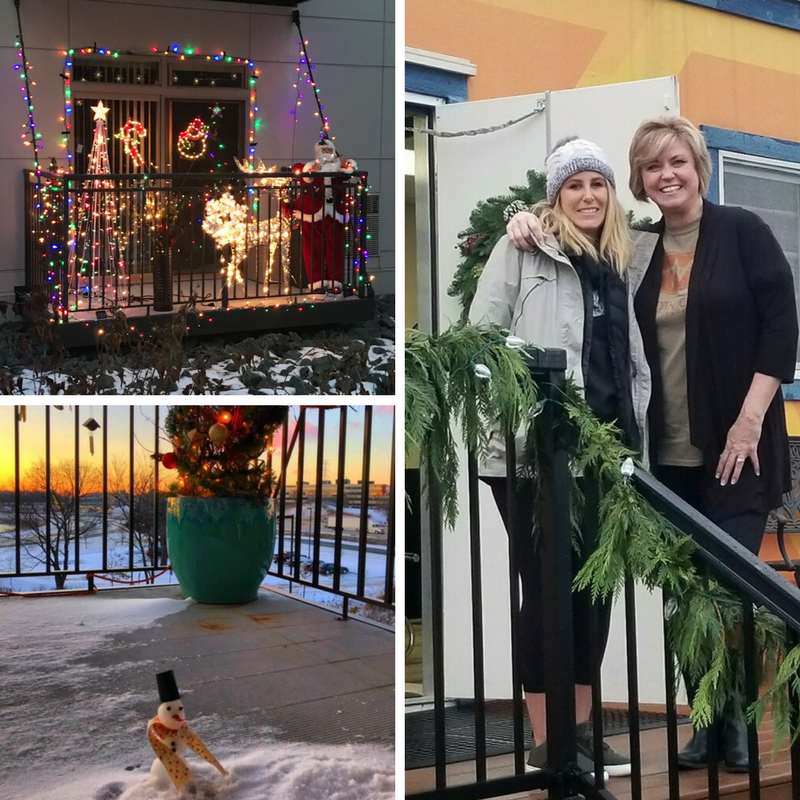 At The Covington, located in Bloomington, MN, the Weidner staff created a unique interactive holiday event that featured a Balcony Decorating Contest. The friendly holiday competition consisted of 30 gorgeous entries and now the community is illuminated with abundant holiday cheer and perhaps, the smallest snowman in the state of MN!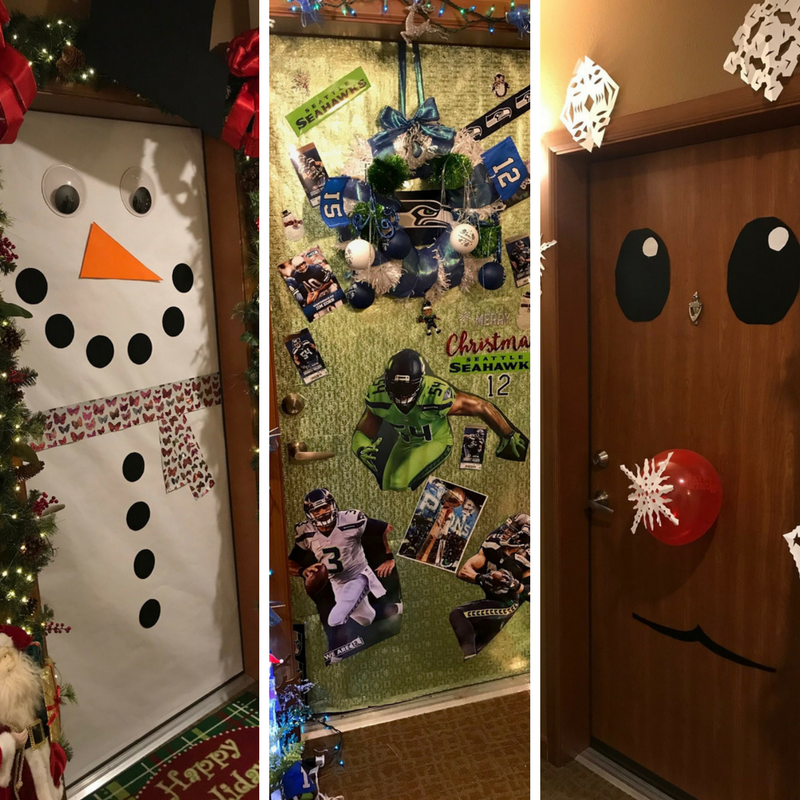 At the Ondine apartments in Kirkland, WA, residents participated in a "Deck the Halls" door decoration contest. Everyone from Rudolph to the Seattle Seahawks was featured and the winners of this fun Weidner Holiday event was announced at the Ondine's Holiday party where yummy snacks and drinks were served. Winterfest Race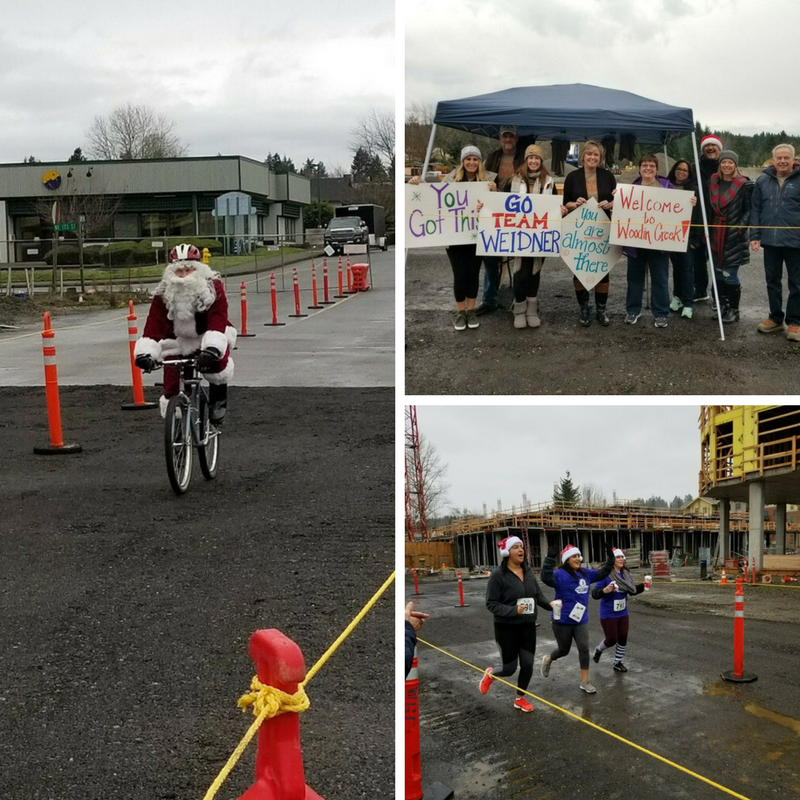 In Woodinville, WA, the Weidner team participated in the first 5k race to start Woodinville Winterfest – right through the middle of the future expansion of the Weidner property, Woodin Creek Village. The Weidner team saw plenty of participants in the race including Lauren Horton, Larry Uzzle, Rachel Larsen, & Sandra Remi. The Woodin Creek team had an impressive cheering section and also set up a booth at the Start/Finish line for all the runners. Larry Uzzle placed 38th for the men's division and 49th overall, out of 300 participants. Congrats, Larry! A special thank you to all those who contributed to this great event! Happy New Year, from all of us at Weidner!