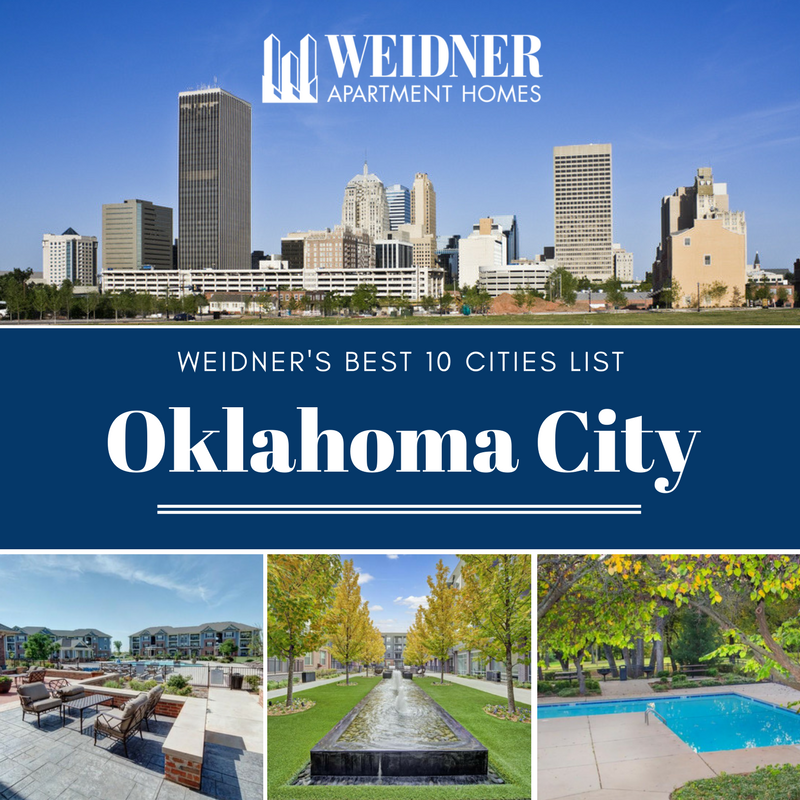 Experience the Vibrant Oklahoma City Lifestyle![/caption] Ranking #6 on the Weidner Best Cities list and #36 on the US News Best Places to Live List, Oklahoma City, OK is known for its scenic charm, Western cowboy culture and is fondly referred to as the "Horse Show Capital of the World." Longtime residents of Oklahoma City describe its early days as a slow-moving city that was "early to rise, early to bed," but that's not the case anymore as single professionals and young families have settled in the area. Now it's considered more of a metropolitan city offering an impressive array of arts, culture, dining, and shopping. Yet, as metropolitan as it has become, Oklahoma City still boasts the world's largest stocker-feeder cattle market. So if you're looking for leather goods, horse buckles, saddles, ropes and cowboy hats, you're sure to find them in Oklahoma's historic Stockyards City district.
Things to Do, See, and Taste in Oklahoma City
Art and culture enthusiasts will enjoy the city's wide variety of museums including Oklahoma City Museum of Art, Individual Artists of Oklahoma, Oklahoma Contemporary, and the Paseo Arts District which is home to 22 galleries featuring more than 80 artists. The Oklahoma City Ballet and the Oklahoma Philharmonic are also a favorite among residents and tourists alike. Live theatre is also alive and well at Lyric Theatre and City Rep Theatre, which also partners with the Oklahoma City University. For some local family fun that's steeped in Oklahoma City heritage, check out one of the many horse shows. Enjoy renowned national and world championship horse shows that attract professional riders and cowboys from across the states. Then take the kids over to the National Cowboy & Western Heritage Museum for the complete cowboy culture experience. There's plenty of variety on the menu; particularly in the vibrant metropolitan areas filled with fantastic restaurants. Whether you're in the mood for something casual or a 5-course meal, you can find it in this eclectic, vibrant city. Whiskey Cake Kitchen & Bar, The Ranch Steakhouse, and Paseo Grill are all top favorites, as well as The Mule, Hideaway's Pizza and Tucker's Onion Burgers. When it's time to shop for the latest fashions, that special gift, or back-to-school clothes, There are plenty of retailers to choose from. Outlet Shops at Oklahoma City, Penn Square Mall, and for vintage finds, head over to the 23rd street antique mall.
Employment and Education in Oklahoma City
Oklahoma City is home to top employers including Chesapeake Energy, BancFirst, Paycom, Devon Energy, and Love's Travel Stops and Country Stores. Universities and colleges include University of Oklahoma, Oklahoma State University- Stillwater, Northeast State University, and Oklahoma City Community College.
Weidner Communities in Oklahoma City
Weidner offers apartment homes for rent in Oklahoma City, OK that cater to residents' need for comfort, convenience and sense of style, featuring upscale interior and community amenities. Whether you are new to the Oklahoma metropolitan area and seeking a one bedroom apartment near work, or a family looking for a little extra space near schools and parks, Weidner Apartment Homes has something for everyone. Contact us to find the apartment that best fits your needs, and let us welcome you home to Oklahoma City!