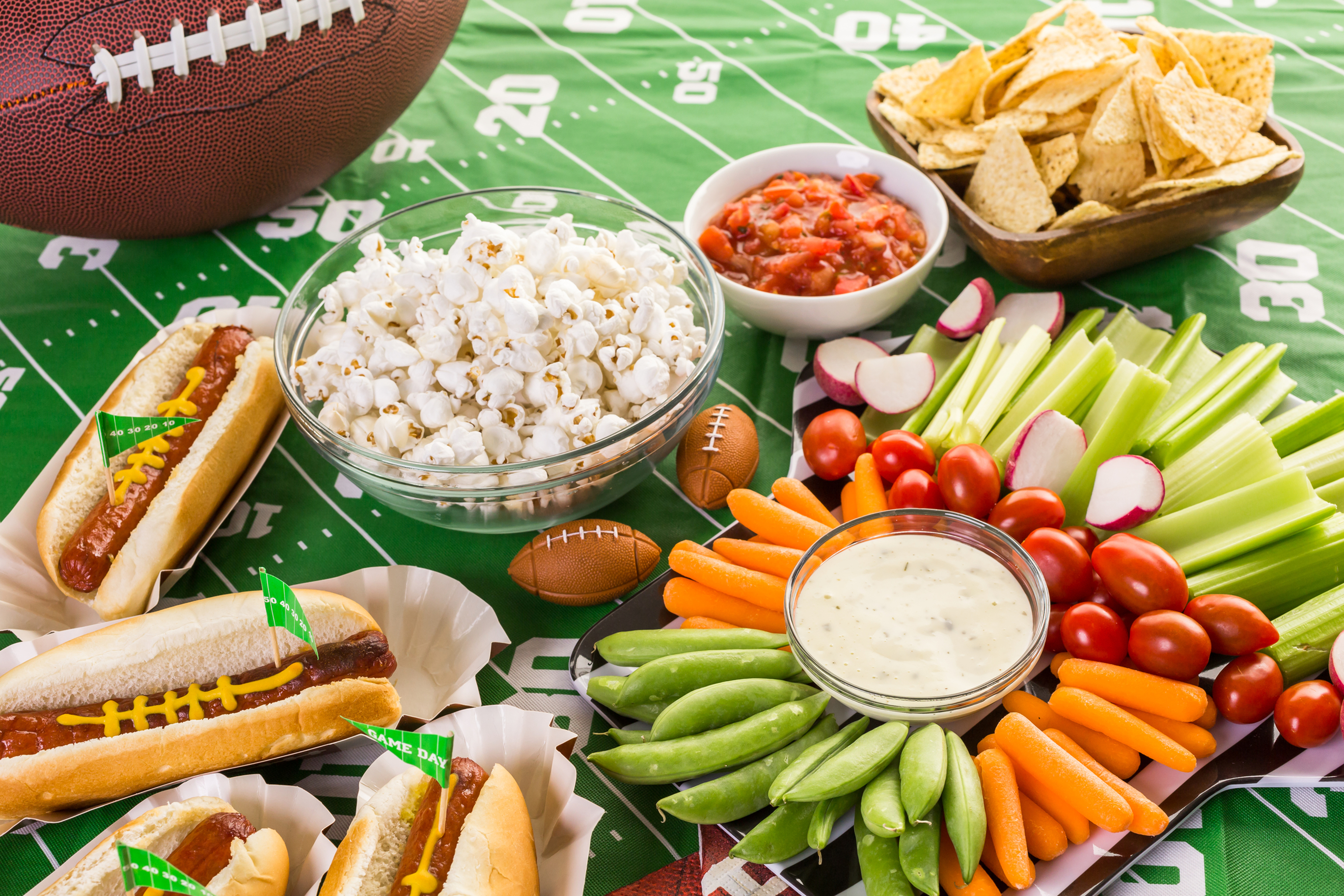 The key to throwing the ultimate Big Game party is to plan ahead and remember that all parties share one common denominator: they're supposed to be FUN!
Who's invited? It's not a party until you invite guests. There will be a bit of competition on where to celebrate, so you might want to get those invites out now. Next, how many people do you want to invite to your apartment? Crowd control is the last thing you want to be worried about after the party has already begun. You don't want a crowd that's so loud and large, no one can hear what the score is or see the TV, but you do want enough of a group for a substantial cheering section. Typically, everyone should have a seat with room for a few people to stretch out on the floor. Don't place too much emphasis on mixing and matching the perfect group of friends and neighbors; watching the game together provides plenty of common ground.
Prepare your space. Rearrange your space to accommodate the extra guests and put away any breakables. Nothing stops a party in its tracks like a shattered family heirloom. Also, consider moving food and drink tables to a more accessible area if you have a smaller kitchen so you can keep the festivities moving.
Get festive. Celebrate your favorite team, but don't forget to include the rival team's colors, as well. Specialty party stores, grocery stores, Target, and Walmart all offer football-themed decorations for these parties specifically, from decorative plates and napkins to streamers and balloons. For more decorating ideas, check out Country Living's "15 Football Decorations That Will Get Your Home Game Day Ready."
Snack attack! Some would argue that the best part of the Big Game party is the quality of the snacks. From intricate dips to nachos to hot dog buffets, this day might as well be renamed Super Snack Day. Here's a list of "50 Super Bowl Snacks" from Food Network. Potlucks are a great way to sample different recipes. Ask guests to bring their favorite finger foods, if they so desire. You could even make it into a competition and ask for "best chili toppings" or "most festive cookie plate."
Add to game day with even more games. Here are some ideas from Good Housekeeping's "15 Best Super Bowl Party Games." Or, you can all take turns quizzing each other on sports trivia and assign a point system. The loser has to clean the kitchen!
What are your ideas for throwing the ultimate party for the Big Game? Tell us all about it at #LifeatWeidner.
-The Weidner Team