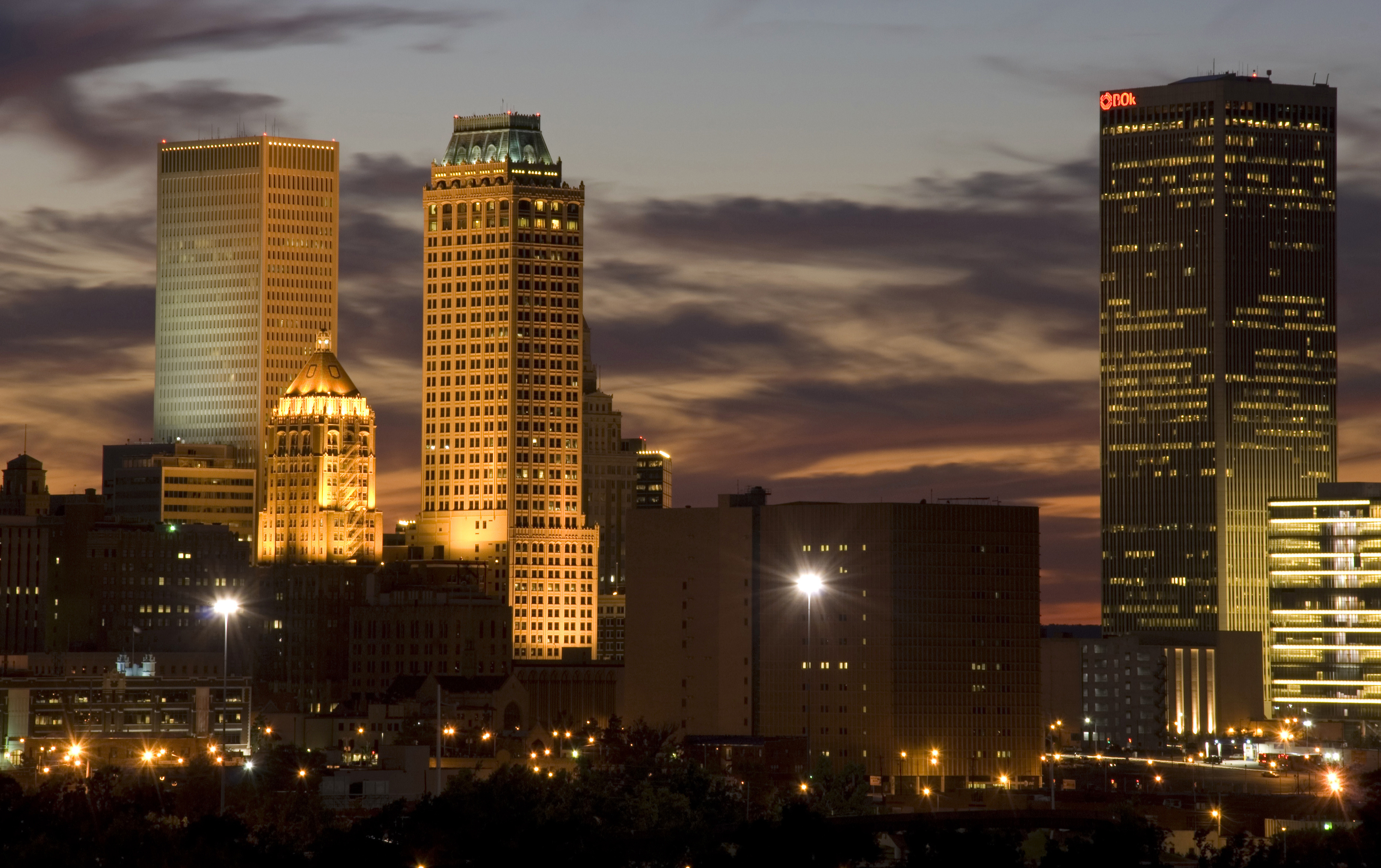 Apartment life comes with plenty of advantages. From hassle-free maintenance and abundant amenities to fun resident communities, renters can benefit from real convenience and value in addition to having a roof over their heads.

If you're searching for a new place to live, here are 11 reasons why choosing an apartment in downtown OKC may just be the perfect solution for you:

Meet new people
When you move out on your own – especially to a new city – it may be tough to meet new people. In apartment communities, you'll find residents of all age groups, and that makes apartment-living a great place for making new friends. Pay attention as you look at different communities to see if you get a feeling of warmth from the staff and residents. This may just be the most important part of finding your next home.
Enjoy convenient amenities
Indoors: Each apartment will have its own unique offerings, and it's up to you to decide what you can and can't live with. Inside your apartment, you'll get to choose from amenities like energy-efficient appliances, fireplaces, walk-in closets and private patios or balconies, or you may just want to make sure there's a good dishwasher and in-unit washer/dryers.
Outdoors: Once you step outside your front door, ask yourself what's important to have in your surrounding community. According to Amanda Shipley, Community Director for Indigo Apartment Homes in OKC, "If you love where you live, you want to stay. I've found that our residents choose us and stay with us because they love the combination of our planned social activities, our gated community with courtesy patrol, and living amongst like-minded people in our smoke-free, pet-friendly environment."
Find the perfect location
Running errands and getting to and from work are important factors to consider when choosing the right apartment. You'll want to live near local shopping, dining and entertainment options and have proximity to schools, sports arenas, parks, and/or whatever else is important to you. For example, Indigo Apartment Homes is located next to Chisholm Creek, with easy access to the freeway and public transportation. Less than two miles away you'll find everything you might need at Walmart, Quail Springs Mall, or the Shoppes at Northpark. Your immediate surroundings are important too – if you're a nature-lover, you might prefer an apartment community that's surrounded by lush greenery in a park-like setting, with plenty of walking trails. The key is finding the right combo that will enhance your life.
Let other people fix things for you
Unlike homeowners or even people renting a house, you don't have to be a maintenance expert if issues arise. Just call your community team or submit a maintenance request online and benefit from a quick, hassle-free turnaround.
Get flexible lease terms
You can choose to live in an apartment for the length of time that works best for you. Communities typically have options for six- or twelve-month leases but most offer more. Ask about special deals or incentives for longer-term leases.
Choose the best floor plan for you
It's a must to be able to pick the best layout for your lifestyle. Ideally, you'll want to choose from 1, 2 & 3-bedroom floor plans.
Avoid a hefty down payment
When you move into an apartment, you'll avoid the huge down payment required when buying a house. Along with your first month's rent, simply pay a reasonable cleaning deposit and you're ready to move in.
Gain access with online portal
In today's busy world, sometimes it's easier to deal with some things online. Be sure to choose an apartment community that offers online payment options as well as a quick and easy way to make maintenance requests.
Reserve a parking spot
The beauty of apartment living is that, for a small fee, some places offer the option of reserving a parking space or two for their residents. This is especially important if you live in the city where parking is scarce and/or if your area is subject to inclement weather.
Avoid gym fees
You can cancel that gym membership. Take advantage of the fitness center conveniently located in your apartment complex to stay in shape while you save time and money.
Relax and enjoy your new home
You work hard. When you're at home, you deserve to relax and enjoy your surroundings. When you choose the right place, there's little need to leave your apartment or your community thanks to your community team, fellow residents, and all the amenities and you've chosen to enhance your life.

No matter what apartment you choose in the end, consider all the factors mentioned above including a central location, comprehensive amenities and open floor plans to help make sure you're happy in your new home.
Contact Indigo Apartment Homes in Oklahoma City, OK today to schedule your tour and find your wonderful new home.