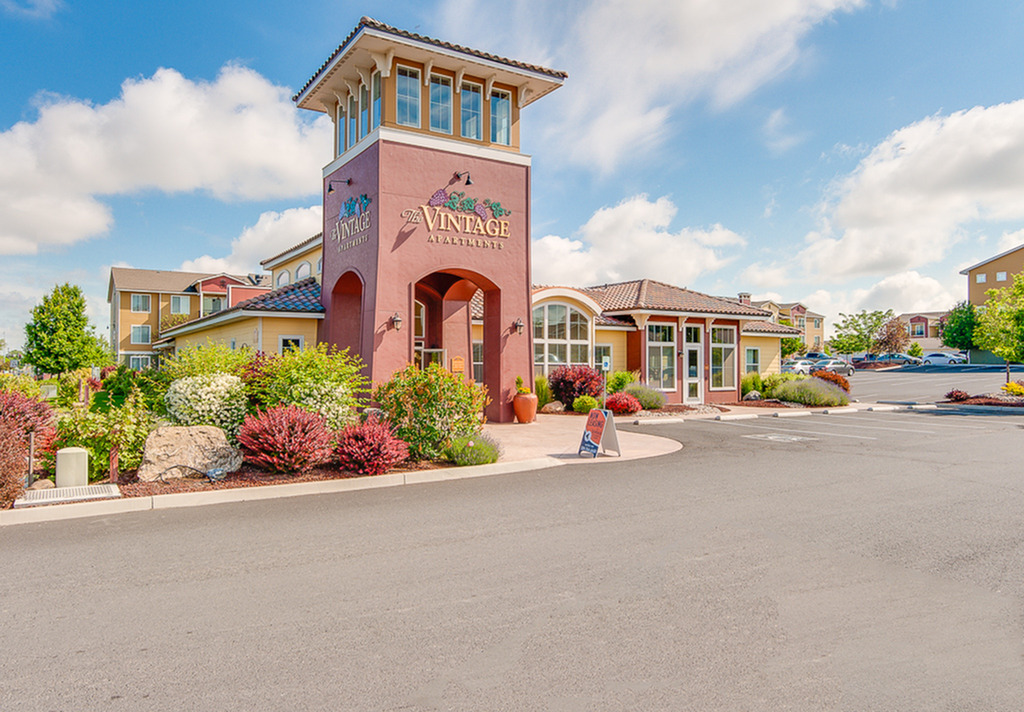 Why do we connect emotionally with some places and not others? And why does that matter?
Inspired by those questions, Christine Buley, community director of The Vintage Apartment Homes in Moses Lake, WA, recently reflected on what makes her apartment community special enough for people to have an emotional connection with.
She explained: "Vital places to live go beyond being just functional and safe." For example, when local residents are proud of certain focal points in their communities, these "love notes" as the author calls them can become fun touchpoints that residents are proud of and want to share with loved ones and visitors.
Consider the five guiding principles for a community: "It should be functional, safe, comfortable, convivial and FUN!"
Buley is making sure her place follows the same principles, and she recently shared some of the ways she's enhanced her apartment community:
Functional
We have on-site management here to make sure things function smoothly each day," said Buley, adding, "and people can also pay rent and make online maintenance requests online, which really helps our busy residents manage their lives more easily."
Safe
"Safety is very important to us, so we have a 24-hour on-call maintenance team to cover emergency repairs," said Buley. In addition, residents in her community each have private entrances to help ensure their safety, and each apartment comes with the option for a garage or an on-site parking space for vehicle security as well.
Comfortable
Great high-end amenities including modern stainless steel appliances, granite countertops, vaulted nine-foot ceilings, full-sized in-unit washer/dryer, and plenty of closet space help make everyday life easier. In addition, living in a pet-friendly community is not only comfortable, but imperative for people with furry family members.
Once you step outside, comfort still matters. "At our place, besides the resort-style swimming pool and fully-equipped 24-hour fitness center," said Buley, "our residents love to entertain guests in our awesome clubhouse, and to watch the gorgeous sunset at our outdoor fireside lounge." Location counts too, as you want it to be close to good schools, great shopping and major routes. For example, "We're in a great area – walking distance from WinCo and Walmart, close to 17, and we're surrounded by a big city park where our residents go to jog, play ball, and walk their dogs," said Buley. Numerous popular shopping, dining, and entertainment destinations in the neighborhood round out the local options and are "close to make our residents' lives easier," she added.
Convival
One very important aspect of apartment living is how well the community gets along. Buley said she gets a kick out of watching the residents enjoy each other's company. "I often see them hanging out by the pool talking and laughing or barbecuing together in the evenings and on weekends," said Buley. She also sees resident dog-walking groups heading to the adjacent park and groups carpooling to local festivals or sporting events. "People get along really well here, and that's a big part of why I love working here," she said.
FUN!
Beyond the convivial spirit between residents, Buley recognizes the need for good old fashioned fun sometimes, both on the property and in the surrounding area.
Onsite: The staff at The Vintage Apartment Homes shows love for its residents beyond the daily good service they provide. "We were inspired by Peter Kageyama's love notes and created a few of our own in our community," said Buley. For example, "Our residents really appreciate it when we have events just for them. Besides hosting full luncheons for holidays like Thanksgiving and Christmas, we also throw pizza parties, have raffles for gift cards, we just offered a free yoga session to anyone who lives here and hosted a dessert gathering for Valentine's Day," she explained.
Nearby: Her community is also close to so many fun options so residents can:
Have a game of catch at Paul Lauzier Memorial Athletic Park

Get wet and wild at the Surf 'n Slide Water Park

Participate in the Moses Lake Water Sports Festival

Cheer on their favorite sports teams at Lion's Field

Challenge a friend with a game of frisbee golf at Blue Heron Park

Visit the Spring Festival during Memorial Day weekend

Cool off and rock out at the Brews and Tunes Festival

Go off-road at the Moses Lake Sand Dunes
Be close to all the excitement that Moses Lake has to offer while enjoying great amenities and a close community by living at The Vintage Apartment Homes.
Why wait? Contact us today to schedule a tour and start and living life at its finest in a great apartment in Moses Lake, WA.