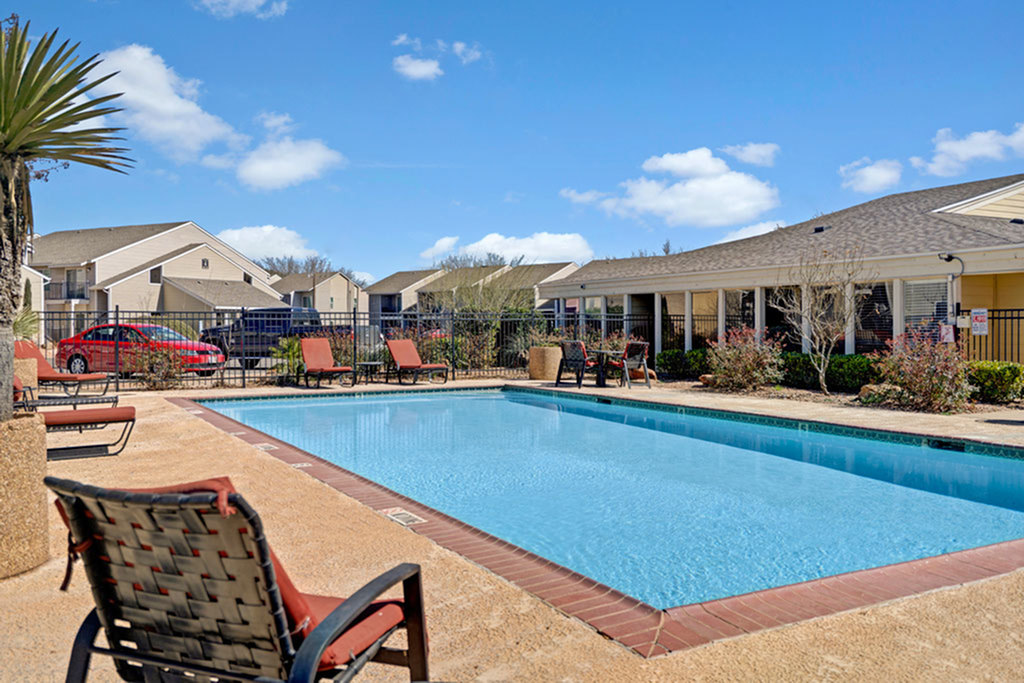 You're looking for an apartment in Odessa, TX – congratulations! Odessa's a great place to live, with ample opportunities to work and play.
Whether you're a cash-strapped student, are new to the workforce, are overworked and underpaid, or are just trying to save for a rainy day, here are some great tips on how to snag a nice apartment without breaking the bank:
Balance elegant taste with a limited budget – To get more bang for your buck, look for an older or remodeled apartment community. Jami Yonts, Community Director for Acacia Park Residences in Odessa, TX, has experience in that area. "We recently underwent a complete renovation where the exterior and interior has been totally remodeled with amenities like stylish cabinetry, upgraded countertops, and black kitchen appliance packages. But our prices are still super reasonable, so it's upgraded and affordable," she said.
Live close to work, shopping and entertainment – Location is everything. To cut down on the cost of fuel, make sure you choose an apartment that's close to Hwy 191, Loop 338, I-20 and Hwy 80. You can get a place that's not far from the University of Texas at Permian Basin and is close to Target and Walmart Supercenter to shop with ease. Also, try to live near some green space like a park with a duck pond and walking trails so you can relax during your down time. Ideally, you'll live in a secluded Odessa setting near everything you need.
Live around fun, nice people – When you're on a tight budget, sometimes you don't have the money to go out as much as you might like to. That's why it's important to find an apartment community where the residents and staff get along well and enjoy doing things together.
"We love our residents here, so we try to do nice things for them as often as possible. We hold events like holiday parties, our annual Easter egg hunt, a Valentine's Day drawing with prizes and candy, and our Earth Day activity where people hung out together and made birdseed feeders to hang in the trees," said Yonts. During summer months, Yonts' staff has a snow cone machine in the office for anyone who lives there, and daily, "our residents can take advantage of our free coffee station to save money and fuel up before work, or sometimes they stop in for the snacks and popsicles we always keep in the office for them," she added.
Enjoy low-cost experiences in your free time – Besides the activities and events in your apartment community, you shouldn't have to venture far to enjoy the plethora of fun Odessa has to offer.
Our lively West Texas oil town has things to do for little to no money:
Get celestial at the Stonehenge Replica

Take an art class or critique the masterpieces at the Ellen Noel Art Museum

Shop for bargains at the Music City Mall

Catch a drama or comedy at the Permian Playhouse

Perform on open mic night at the Ector County Library

Climb on the octopus or catch an outdoor movie at Sherwood Park

See a replica of Shakespeare's original stage at Odessa's Globe Theater

Cool off at the splash pad at McKinney Park Sprayground

Indulge your inner science geek to explore Odessa Meteor Crater

Fish, jog, picnic or play disc golf at Comanche Trail South Park
If you're ready to rent a great apartment for a great price with a warm community and easy access to neighborhood restaurants and shops, contact us today at Acacia Park Residences. We'll be happy to help you find your new home.