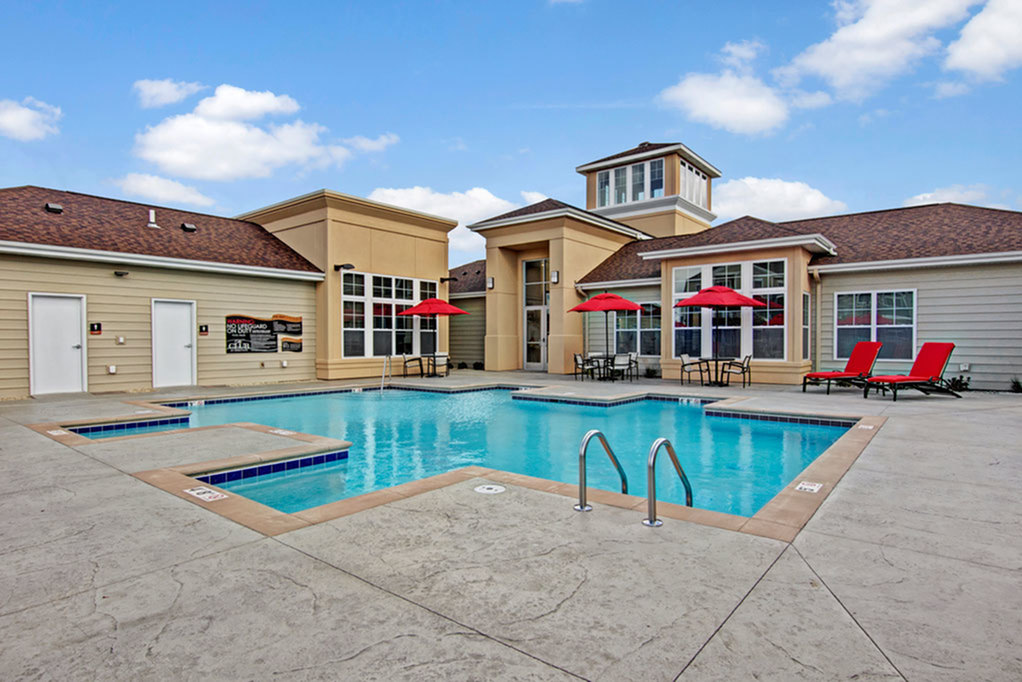 Considering a move to Sartell, MN? There are a lot of great reasons to call the city home.

The City of Sartell, St. Cloud's most populous suburb, lies nestled along the Mississippi River in central Minnesota. It's the second largest city in the region and is a growing community known for its extensive parks system and progressive economic development program.

Sartell is home to people of all ages, particularly young professionals and families, and it offers many fun things to do throughout the year, from special events, arts and local history to dining, shopping and playing in the city's many parks.

Here are four great reasons to live in Sartell, MN:

Attractive, convenient location
The Sartell area is surrounded by an abundance of natural beauty. The Mississippi and Watab Rivers flow through the middle of the city, which is surrounded by pristine woodlands and agricultural farmland, providing scenic views all around.
Sartell also offers an easy commute with ready access to U.S. Highway 10 and Minnesota State Highway 15, both of which pass along the outskirts of the city. If public transportation is your preference, you can catch the St. Cloud Metro Bus, and Sartell's proximity to St. Cloud allows for convenient access to St. Cloud Regional Airport as well.
Voted #1 Best Place to Raise a Family in Stearns County
Niche, who "ranks thousands of places to live based on key statistics from the U.S. Census and expert insights" ranked Sartell as the winner. In the final tally, Sartell earned As and Bs in categories including: Public Schools, Crime & Safety, Housing, Nightlife, and Good for Families.
Highly rated public schools
Sartell-St Stephen is a highly rated MN school district, with Pine Meadows Elementary, Sartell Middle School and Sartell Senior High ranking high based on test scores and additional data.

Wide array of area attractions and events
Sartell offers more than 20 parks, two golf courses, the Mississippi River and so much more, you'll never run out of fun things to experience in the Sartell area:

Shopping – Besides the big stores like Walmart, Sam's Club, and Walgreen's, Sartell also has a variety of smaller shops to meet the needs of its residents. Sartell Farmer's Market is a local favorite, featuring locally grown and produced agricultural, culinary and hand-crafted products, with the occasional special event thrown in to keep things even fresher. Check here for information about winter and summer market locations and dates.
Dining – There are plenty of eating establishments to choose from, including American comfort food, some international choices and several takeout places as well. You'll enjoy dining at Dine at Drake's Fine Food and Spirits, perhaps starting with duck wonton appetizers, then moving to a heaping plate of gourmet mac & cheese and ending your meal with their signature bread pudding. If you're in the mood for Asian food, head over to the Pacific Wok Teriyaki Grill for a Samurai Salad or a teriyaki bowl and don't forget to sample a few sushi rolls while you're there. For a casual family meal, stop into Gary's Pizza to enjoy some garlic breadsticks and a specialty pizza of your choice.

Parks and Rec –Sartell's extensive selection of parks helps to make the city a beautiful place to live. They provide a wealth of recreational opportunities for people of all ages, including green spaces, picnic areas, playgrounds and over 40 miles of trails for running, biking and hiking.
The Apple Duathlon – This combo running/cycling event is held in Sartell each year toward the end of May. It attracts local and world-class competitors and has been used as a qualifying event for national and world duathlon championships.
Summerland Family Fun Park – Spend the day at this amusement park in nearby Benton County for a full array of fun activities and rides including a giant water slide, bumper boats, go karts, mini golf, batting cages and more.
Minnesota Baseball Hall of Fame Museum – Visit this museum, located in the St. Cloud River's Edge Convention Center, to learn about Minnesota's rich baseball history including exhibits covering minor leagues, semi-pro teams and of course, town teams and their memorable contributions to sports history.
Sartell Summerfest – Kick off your summer early each June starting with a parade down Riverside Ave., then onto Bernick's Arena to enjoy games, prizes, inflatable fun, airbrush tattoos, music and free hotdogs, chips and pop from VoigtJohnson Barbeque. After that, enjoy dancing in the street and free fireworks at the SummerFest Street Dance in the Great River Bowl and Partners Pub parking lot.

If you're looking for a great apartment in Sartell, MN in a brand new community with luxury amenities, spacious floor plans, modern design, and a residential neighborhood feel in a prime location, contact us today at The Club at Heritage. We're ready to schedule your personal tour and help you find your perfect new home!