Autumn is here and it's time to start exploring fun things to do in beautiful Odessa, TX during this beautiful season. Whether it's going on a nature hike to enjoy the changing leaves or navigating your way out of a challenging corn maze, there's something fun for everyone to do, including lots of choices for families.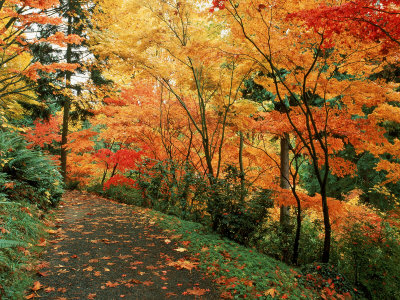 Here are 8 events happening in town that you won't want to miss:

Odessa's Annual Fall Festival has become a highly anticipated community event that brings families and neighbors together and attracts visitors from all over the state. It continues to grow each year with favorite and new activities including hot air balloon rides, carnival-style children's games, face painting, pumpkin decorating, inflatable jumpers, a rope course, food and drink vendors, and live entertainment.
Annual Diez y Seis Parade and Festivities is a Mexican national holiday that celebrates Mexico's Independence Day. Watch the colorful parade hosted by the Hispanic Cultural Center of Midland on September 16 and enjoy the games, events, and family fun. This annual parade begins at 10 AM and runs on Lamesa and Florida Streets.
Permian Basin Fair & Exposition is this area's largest annual event where guests enjoy music, arts and crafts, a carnival, a petting zoo and delicious treats. Of course, you can also expect some good old-fashioned Texas fair fun at this family-friendly venue including a cattle show, pig races, goat-roping, tractor pulls, and an exciting Wild West show, among many other attractions.
The Basin BBQ Blowout allows you to join over a hundred local businessmen and women as they step out of their offices, put on aprons and grab their spatulas to compete side-by-side for the coveted "Best BBQ of the Basin" title. Watch on the first Saturday in October as competitors bring their own equipment, ranging from tiny smokers to full mobile kitchens, and cook their hearts out for a number of awards including "Best Chicken", "Best Ribs", "Best Brisket", and "Best 'Other' Meat". The winners are revealed at the Basin BBQ Blowout at the end of the event.
The Briar Patch Trade Days features over 100 different vendors during the first weekend in October at the Ector County Coliseum. You'll discover a wealth of antiques, vintage treasures, handmade items, gifts and a variety of boutiques to help you get started on that holiday shopping.
The Night of Light Downtown allows you to enjoy a safe and family-friendly environment for trick-or-treaters downtown on Halloween from 6-9 PM. You and the kids will enjoy carnival style games, rides, live entertainment, giveaways and more.
The Tejano Super Car Show began in a small Barrio in Odessa and has grown to become one of the most prestigious car shows in the US. Officially sanctioned by Lowrider Magazine, this event takes place the weekend before Thanksgiving and draws fans from all over the globe. See world championship custom cars, trucks, motorcycles, model cars and lowrider custom bicycles, and enjoy entertainment, and food and vendor booths with custom parts, t- shirts, toys and many other items.
The Annual Parade of Lights runs along Andrews Highway, and it signals the end of autumn. It also helps us welcome the holiday season with a wonderful opportunity to check out the storefronts decorated for the holidays.

Odessa is a fantastic place to live, with fun community events like the ones above scheduled throughout the year. If you're looking for a thoughtfully designed apartment in Odessa with great amenities, a warm and active community and prime location, contact us today at Tuscany at Faudree Apartment Homes, or our sister properties, Golden Crest Apartment Homes and Mission Green Apartment Homes. We're here to schedule your personal tour at your convenience and help you find your perfect new home!