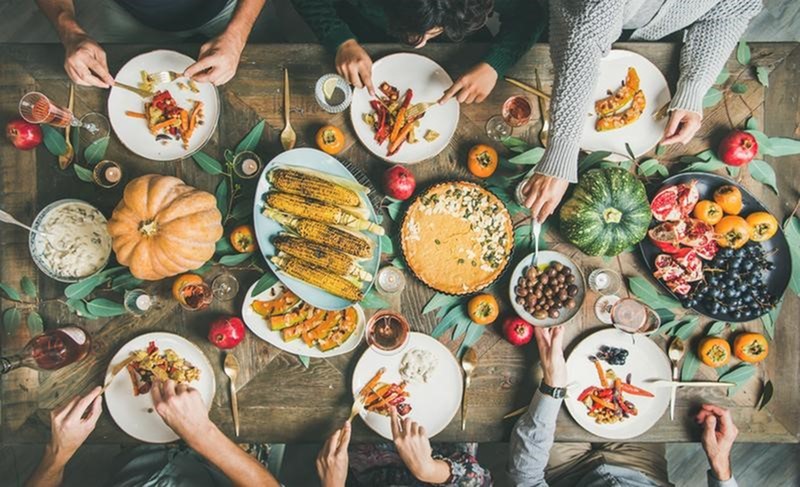 For centuries, Thanksgiving has been considered a holiday to spend with family, but what about people who don't have that option including those who find themselves far away from family but near friends during this season?

In recent years, Americans have expanded the Thanksgiving concept to include friends, who, let's face it, are often the family we choose, calling it "Friendsgiving". This is a Thanksgiving-themed event and meal for friends that centers on connectivity and inclusion and isn't about giving gifts or spending a lot of cash.

Here are some useful tips to help you plan a warm and wonderful Friendsgiving this year:

Create the event in advance
Most people have busy holiday schedules, so it's possible many of your friends have plans like traveling to visit relatives during Thanksgiving. To avoid scheduling conflicts, it's wise to plan your Friendsgiving to take place on the weekend before the actual holiday, or possibly the weekend after. Create the event via a shared social media platform, send your invites at least two weeks in advance, and ask them to kindly RSVP!

Turn Friendsgiving into a potluck
In your Friendsgiving invite, specify the main food items that you'll be providing at your apartment party, and have everyone sign up to volunteer to bring their favorite dishes. To avoid stealing the thunder from the big day, consider planning a menu that doesn't center around a turkey. You can eaily create a shared spreadsheet with a wish list of food and items for your dinner party. It's good to have options and variety!

The day of Friendsgiving
Start by making sure your apartment is clean with conversational seating arrangements and plenty of available counterspace. Make sure to match the number of chairs you're providing with the number of attendees. If you have any board games, bring them out as a great non-screen-related way for people to start connecting and socializing. Remember, there are no hard and fast rules when it comes to the meal. Just relax and enjoy the fact that everybody brought the foods they love to cook, eat, and share with the community you've built by choice.

Friendsgiving dinner parties can be so much fun! Just keep in mind it's a holiday that's all about spending quality time with your friends and people you love.

Will you be planning a #Friendsgiving party this year? Or are you attending one? Let us know what you're bringing in the comments!