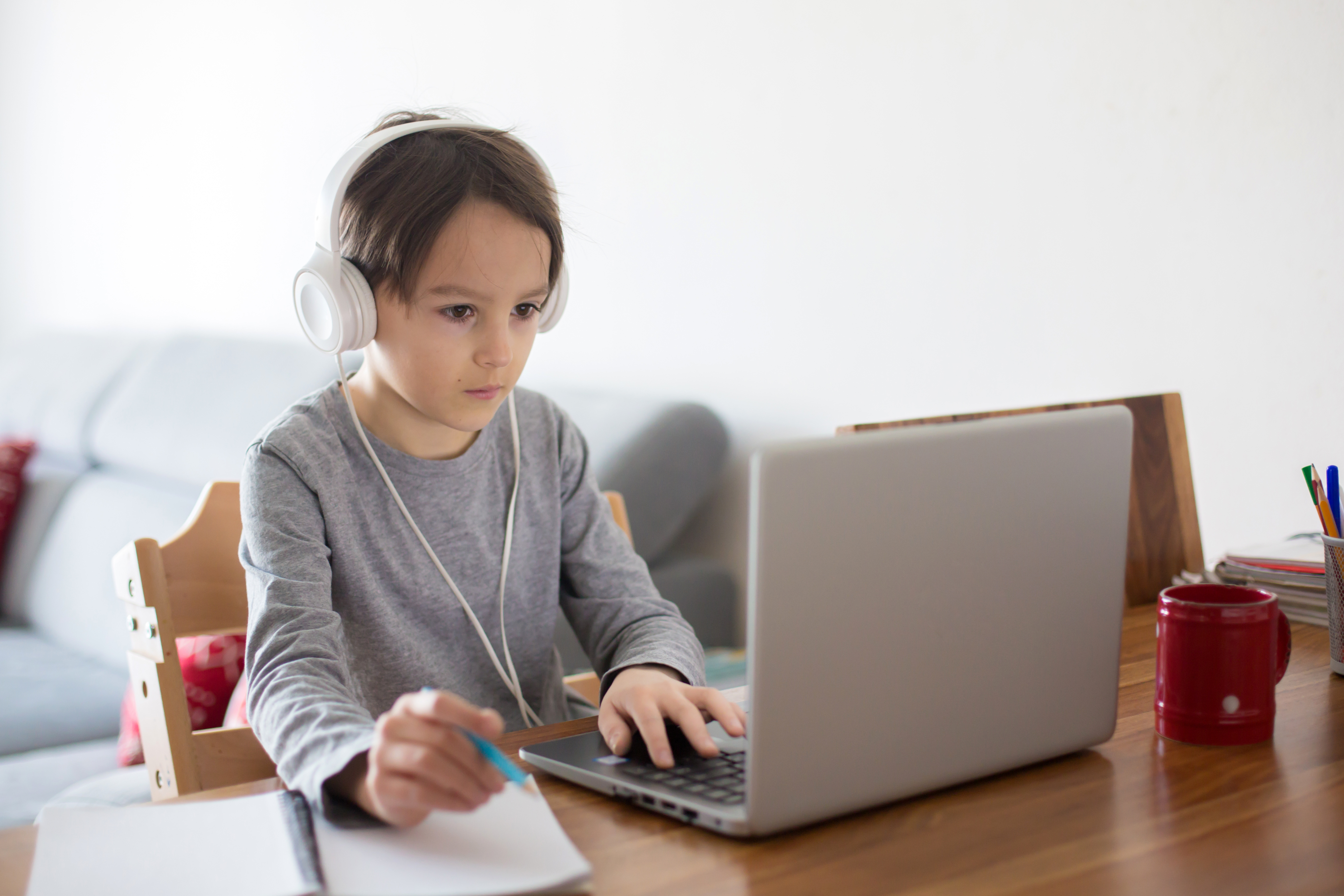 As the coronavirus pandemic stretches through spring, most school districts around the country have resigned themselves to the fact that students will not be returning to the classroom this school year.
By now, most families attempting to teach their children at home have probably worked out most of the technical kinks to accessing e-learning technology. However, the most important aspect of supervising your children's academic pursuits from home is not really about the programs and materials, it's about creating their study spaces and providing choices to help manage behavior issues. Being able to do this will help you get through until summer when we'll all get a much-needed break.
To help you make this time successful and fruitful for your children and family, here are four tips for managing your kids during this pandemic.
Provide a schedule and structure – Nearly all human beings thrive within a structured environment. School-aged children are used to moving through a structured school day with particular subjects, recess, and activities at particular times. Knowing what to expect next is helpful in establishing a feeling of security and control. Your school district may be sponsoring live classes, which can provide some of your structure. If you children have a great deal of independent work, you can talk with them about customizing their schedule. Some children will work best in the morning and should tackle their most challenging subjects first. Night-owl students may find that completing their school work in the evening is easier. Just like you need a break from your professional work, children will need some structured breaks as well. Encourage them to do something physically active when possible.
Designate a Homeschool Learning Space – Setting up special study spaces in your apartment will depend on a number of factors including how many of your kids are students, how much quiet-time will be required and your tolerance for looking at school-related items in the different rooms in your home. If possible, make sure each child has their own desk-like space. If possible, providing them with noise-cancelling headphones may help to cut down on distractions. In addition, don't forget to make use of the entire space, inside and out, including unused corners, as well as your patio or balcony.
Minimize and Make Them Earn Their Screen Time – Children in general are spending an increasing amount of time on phones, tablets, and computers. Although many e-learning systems are computer-based, look for opportunities where they can complete their school work away from the computer. For example, if reading material can be printed out, take advantage of that. Any subjects that can be done with pencil and paper can add the important dimensions of tactile learning and strengthening small motor skills to their day. Children often want to play video games and use electronics as their primary entertainment. Consider tying good behavior to earned screen time to provide extra motivation. Beyond the screen, it can be extra challenging for parents to find non-electronic alternatives, especially when children don't have regular extracurricular activities to participate in. Remember that boredom can be a great motivator to be more creative about how to spend free time. When you limit electronic device usage, it's wise to provide a list of alternatives such as outdoor activities, crafts, small building projects, activity books, or board games. Although children may balk at these ideas initially, they may find a new hobby or interest that's better designed at fostering a strong relationship between siblings or parents. In addition, be sure children have household chores each day. This can be a great time to teach them life skills such as mowing the grass, planting a garden, doing their own laundry, or cooking a meal.
Remember, It's About the Relationship – The relationship you develop with your children during this period of time will last far beyond this period of formal at-home schooling. It's important during this crisis to show your children that you love and support them. Be sure to allocate time to talk with them about their fears and struggles. By being patient and creative during the process of helping your children complete their schoolwork, you can strengthen your overall relationship them.
This is a unique period in modern history. As we all try to find a new normal during the next several months, we can make the choice to embrace the opportunities we have to strengthen our family bonds and improve our relationships with one another while we complete our academic and professional responsibilities at home.