Is your four-legged friend an only child? If so, he or she may be used to being around other humans, but it may come as a surprise to them the first time they meet another animal. Whether you take Spot to the dog park for the first time or decide to bring a new pet into your apartment, it's essential to take steps to ensure a safe interaction. Keep reading to discover some helpful tips for introducing your pet to another animal.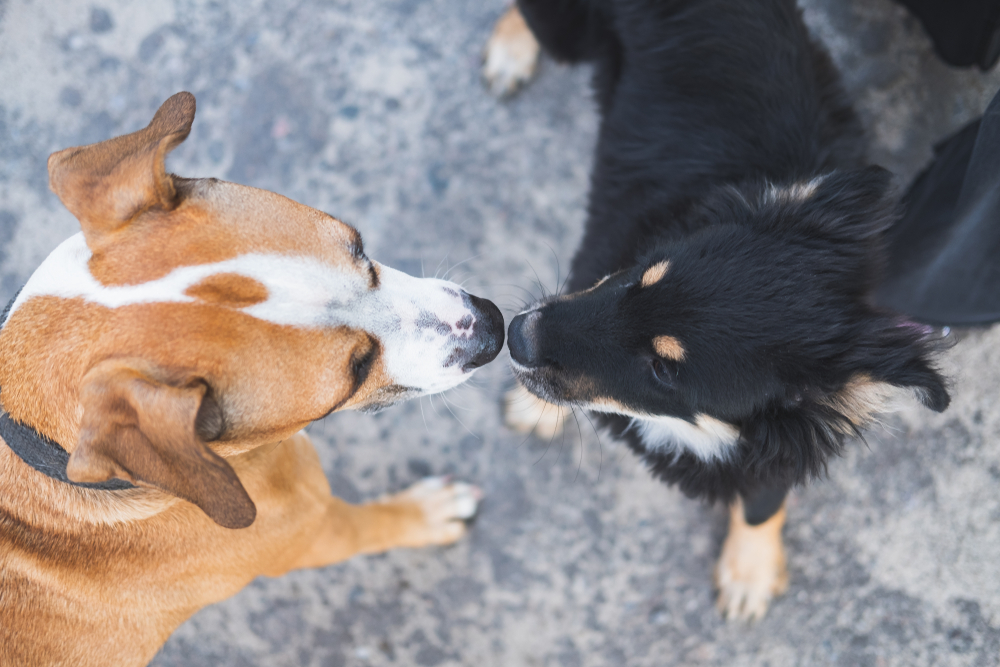 Find a Good Match
The first and most important thing to consider is whether or not the animals are suitable matches; this means considering things like the breed, the size, the temperament, the age, etc. Just because they are both dogs does not mean they will automatically get along. The same goes for introducing a dog to a cat. For example, if your cat is shy and fearful, you might consider avoiding a close meeting with a young and eager dog.

Provide Separate Areas
If an animal feels trapped, it's more likely to lash out. Give the animals space to hide in case they become scared. Once they;ve calmed down, they can slowly get closer and begin to explore each other, knowing they have a safe space to go back to should they feel uncomfortable.

Reward Good Behavior
When the animals start to relax and sniff each other, you can reward them with treats for their excellent behavior. They will then associate calm behavior with a delicious treat. Eventually, they won't need the treats anymore and will simply experience the socialization as a mutually beneficial interaction.

Don't Act Nervous
Animals are good at reading people, especially their owners. If you seem nervous and on edge every time they interact with another animal, chances are good they too will become anxious and believe they have something to fear. No matter how scared you genuinely are, try to take deep breaths, stay calm, and lead by example.
By following the tips above, you may find it a bit easier to take your pup to the dog park in your apartment community or bring home a new fur baby. Got any other great tips for socializing animals to play well with others? Please share the in the comments below.