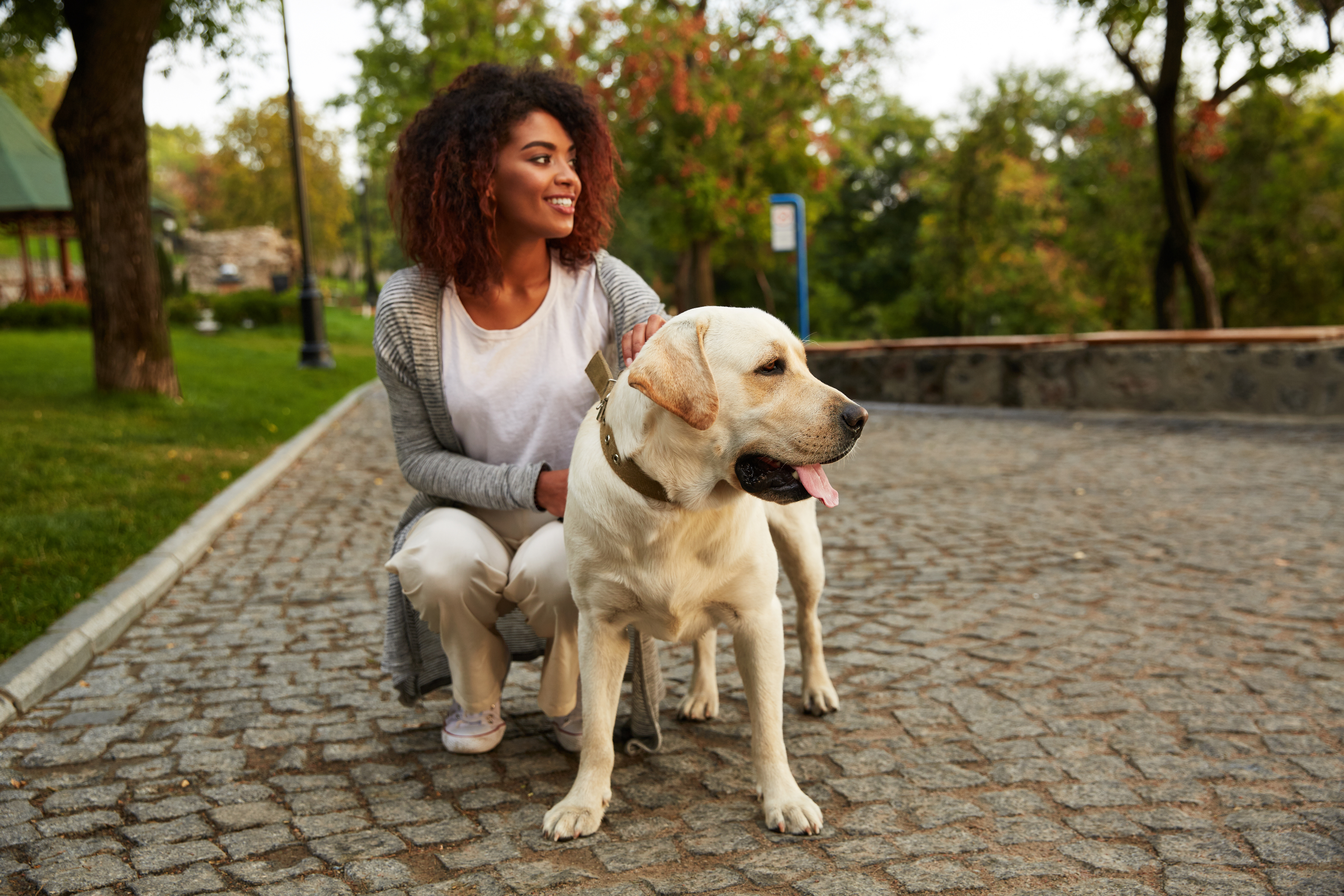 We know your pets are not just pets; they are family no matter how messy, cuddly, furry, protective, loud, sweet, and sometimes weird they can be. We know that you wouldn't choose a city, neighborhood, or apartment community that didn't love your dog as much as you do. This is why so many dog lovers love living in Minneapolis. There are so many things to do with pets within the city and in the surrounding areas. There are groups that meet to talk about specific breeds, and businesses that welcome four-legged friends into their stores. You can find pet-friendly cafés throughout the city, and there is almost always a pet-friendly event going on, including dog fashion shows, small dog play dates, and puppy parades.
Here are some of the top 10 things dogs (and their owners) like to do in Minneapolis:
Inbound BrewCo
The only thing more refreshing than enjoying a craft beer at a local brewery on a warm Minneapolis weekend, is bringing your four-legged friend with you. Inbound Brew Company is a local brewery that knows beer is better when your dog can tag along. This warm and inviting brewing company, usually hosts a food truck out front and has water dishes to keep your pup hydrated. They offer beer tours, and chances are, you'll meet some new friends who love beer and dogs just as much as you do.
Minnehaha Park
If you and your pup enjoy a challenging outdoor adventure, both of you will love hiking along the gorgeous waterfalls in Minnehaha Park. Dogs can access the Mississippi River, and there are walking trails through the woods. You'll need an annual off-leash permit to gain admittance ($35 for residents, $60 for non-residents), and there are parking meters right outside of the park entrance. Make sure to bring plenty of towels since the area can get very muddy. Playful dogs come to the park clean and often leave covered in mud; but that just means they had a good time, right? The park is pretty big, and not completely fenced in, but it consistently ranks as one of the best dog parks in the city.
Birchbark Books
While some people love to sip beer with their pup, others prefer a quiet stroll through a bookstore. Birchbark Books welcomes well-behaved dogs to stroll the aisles with their owners and peruse shelves of modern and classic literature. This is a quiet and peaceful place to spend a snowy afternoon, and perfect for bookworms that love nothing more than the smell of a well-loved bookstore.
Mill City Farmers Market
Minneapolis pet owners wake up early on Saturdays to browse the local vendors that set up shop at the local farmers market. Open May through October, the farmers market hosts a variety of vendors selling homemade dog treats, ceramics, jewelry, produce, and flowers. The farmers market is uncovered, but dogs are welcome as long as they are on a leash. If your furry friend gets thirsty, you can swing by Barley's Bistro to get a drink of water from their public dog dishes. In the winter months, the farmers market moves indoors to the Mill City Museum, and unfortunately, dogs are not permitted inside the building.
The Block
What's brunch without your four-legged companion sitting peacefully at your feet? The Block is a new pet-friendly restaurant and the perfect place to brunch with all of your dog-loving friends. This place was built for dogs, including heated floors on the climate-controlled patio, so your pup's little paws stay nice and toasty while you sip mimosas and enjoy avocado toast.
Pupper School
The chewing, the jumping, the barking – it was all cute when they were little. But if your puppy is still doing some of these not so cute behaviors, they may need a little training. Pupper School is a six-week training session held at a brewery, (yes a brewery) and can break your pet of these less than desirable habits. You get a free pint of beer at every class, and your pup can learn a thing or two as well. The cost is $192 for six weeks, and you get to spend every Saturday at a great brewery (Bauhaus Brew Labs) and walk away with a better-trained dog. That sounds like a win-win!
FUNgility Open Gym
Does your dog aspire to be the next winner of the National Dog show? Or are you just looking for something fun, different, and indoors to do with your pet? If the answer is yes, then both of you will love the FUNgibility open gym at the Stone Mountain Pet Lodge. The cost is $10, and it runs every Saturday from 3:30-5pm. There are obstacles and an agility course for your pet to try, and assistants are in the room to make sure everything runs smoothly. This is a recurring event, and the courses are new every week. There's no registration necessary; you can just drop in, attempt the course, and mingle with other dog lovers.
Pet Groups
If you're passionate about your pets and want to hang out with other people who feel the same way, you may want to consider joining one of Minnesota's many active pet groups. There are groups for every type and breed of dog, ranging from groups specifically for dachshunds to groups for senior dogs. If you and your dog want to add more events to your social calendar, joining a pet lovers group in the Twin Cities is a great way to do it.
Pizzeria Lola
Pizzeria Lola is owned and run by dog lovers. Not only have they mastered the art of the perfect pizza, but their pet-friendly patio, complete with water bowls, is a great place to spend a warm Minneapolis afternoon. Look for the adorable Weimaraner in pictures throughout the restaurant, that's Lola. It's important to note that Pizzeria Lola is not just pizza; it also salads, chicken wings, cocktails, and warm chocolate chip cookies. Located in a quiet suburban area just east of York Park, this casual pizza spot is a perfect place to enjoy lunch after a long walk.
Alimagnet Dog Park
Technically located in Burnsville, this suburban dog playground was voted one of the best dog parks in the nation by Dog Fancy magazine. It covers seven acres, is fenced, and has a pond for dogs who love to swim. This park even has a heated weather shelter so dogs, and their owners, can stay warm when temperatures drop. If you're bringing your elderly or special needs dog, there's a section of the dog park just for them. Chances are, your pup will leave the park pretty dirty so bring towels and shampoo to rinse them off at the dog washing station. A permit is encouraged, but not required, and there is plenty of parking available.
If you are relocating to Minneapolis, one of the first things you'll have to do is find pet-friendly living accommodations. Luxury apartments like Daymark Uptown Apartment Homes cater to dog owners and even have a private dog park right on-site. We know your pets are your family, and you're not going to live anywhere where they aren't welcome. Daymark Uptown is close to many public parks and walking trails, minutes from Lake of the Isles, and close to local dog parks. If you've been looking for the perfect place for you and your pup in the Twin Cities area, schedule a tour of Daymark Uptown today!
Whether you have a stoic Great Dane or a bouncy lap dog, your dogs are welcome in Minneapolis. You are welcome in Minneapolis! From gorgeous dog parks to pet-friendly patios, Minneapolis is where you and your four-legged friend belong.