For nearly a year, we've all spent a lot more time at home. This means we've seen our friends less, our spouses and kids more, and have listened to a constant buzz of the news. Many people are still trying to find a balance between work and home life as remote work extends. Roommates are now co-workers, parents are also homeschool teachers, and some are heading into work with an entirely new set of circumstances (thank you, essential workers!).
It's no surprise that the extension of social distancing has caused an increase of worry and uncertainty for many. For those with pre-existing conditions such as depression, PTSD, and anxiety, this unprecedented time can add another layer of difficulty when it comes to maintaining our mental health.
Feeling out of control, worried, sad, scared, or lonely looks different for everyone, but there are a few things you can do to manage your anxiety while we adjust to the "not-so-new normal."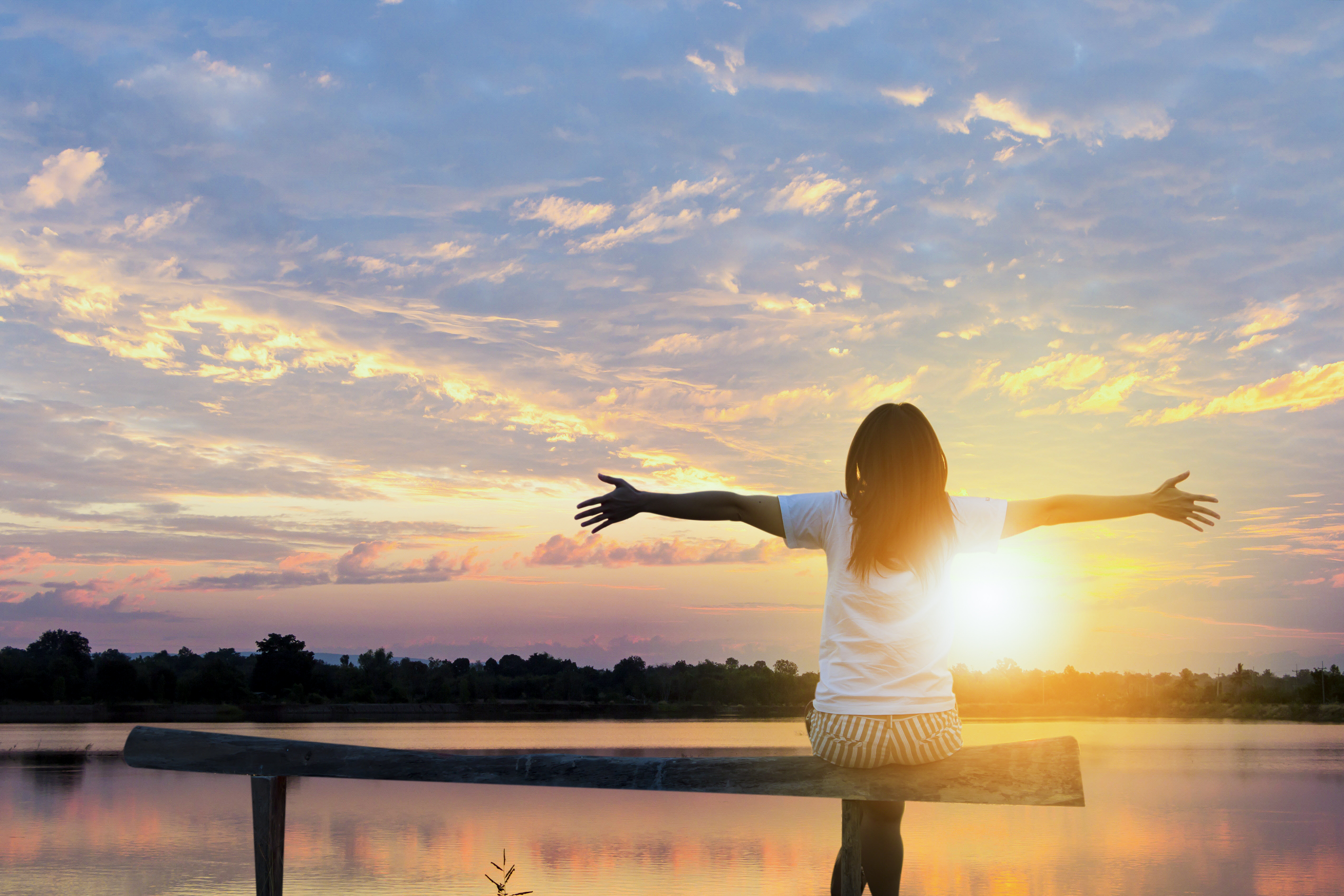 Shift Your Mindset
One of the most powerful things we can do to manage our anxiety is to shift our mindset. We can help calm ourselves by focusing on the positive and reframing the way we look at our situation. Instead of negative self-talk like "I can't believe we've been stuck inside for so long," you can shift your mindset to something more positive.
Consider substituting phrases like:
"Staying home is one way I can do my part to keep those in my community healthy."
"This is a much-needed restart. I can use this time to plug into my family."
"Now that I'm home, I have time to focus on my mental health."
"Being home is the safest place to be."
We may not be able to control how long we're required to stay home or how long it'll take for things to go back to normal, but we can control how we react to our circumstances. We can choose to use this time to reflect, grow, and shift our mindset to see the positive aspects of our current situation.
Stick to a Routine, or Create a New One
Consistency can be a huge component in managing anxiety. It can be easy to feel overwhelmed when you feel like you have no plan or routine for the day. Even though most of us have been working from home for nearly a year, getting up, getting dressed, and working in a designated workspace within your apartment can help you feel more accomplished and productive during the workday. While your routine in lockdown may differ from your regular daily habits, try incorporating new steps that will set the tone for a successful and healthy day.
While your gym may still be closed, you can always stay active and get those endorphins pumping. If going to the gym was part of your regular routine, it's important to find alternative ways to incorporate exercise and add intentional movement into your day. This will help manage your stress levels and help you feel more productive. If you're interested in starting a home workout program, check out this list of various programs to try!
Turn Off the News
We all need to stay updated and informed about current events, and it certainly doesn't help anyone, especially those with anxiety, to be disconnected from the news. But constant exposure to bad news can take a toll on your mental health. It's OK to check two or three credible sources once or twice a day – just don't keep the news on as background noise and disable notifications on your phone if necessary. Give yourself the information you need to stay informed without oversaturating yourself with news, potentially leading you to feel more scared and overwhelmed.
Instead of the news, why not listen to some of these binge-worthy podcasts to help pass the time?
Try Something New
It may seem that so many of the things you love to do have been taken away from you. It can feel like the list of things you can't do is way longer than the list of things you can do. And while this may be true, you do have options. Now is a great time to start a new routine or try something new. You can start journaling, experimenting in the kitchen, learning a new language, or giving yourself time each day to read a book by your favorite author.
Starting something new gives you something to look forward to, breaks up the day, and helps you ground yourself in something consistent and exciting.
Use Technology to Stay Connected
Thankfully, we live in a time where social distancing doesn't have to mean social isolation. Although most of us may be fatigued with video chats, try to make the calls more interesting! Connect with friends and family over a virtual game night or a movie watch party. Check out this article covering some great virtual hang-out options for endless hours of fun!
Although connecting to a counselor, doctor, or therapist can be a challenge with our screens as barriers, Telehealth has come a long way. Virtual counseling sessions are a great option if you're seeking professional help. There are also hotlines you can call if you're feeling overwhelmed and can't get a hold of your therapist.
Prioritize Self Care
Self-care is important whether there is a global pandemic or not. Remember that you don't have to fill every day at home with activities or always be productive. Remove the pressure of feeling like you have to walk out of this experience completely transformed. Do things that make you feel happy, healthy, and secure. Take long baths, spend an afternoon reading a book, create art that makes you feel calm, journal, meditate, or spend time in nature. Taking care of yourself is one of the best ways to manage anxiety during particularly uneasy days.
Weidner Apartment Homes Is Here For You
The Weidner Apartment Homes Family knows this time is difficult on many people within our communities, and we want to tell you that you are seen and valued.
We are continuing to go above and beyond standard measures to keep our public spaces clean and sanitized. We have also implemented virtual Resident Events to help you remain connected. If you are one of our valued residents, contact your Leasing Office, visit your Resident Portal, or email [email protected] to learn about this month's virtual Resident Events schedule. These events are great outlets to destress and connect with your community. We will get through this together!