Discover a wine lover's paradise in Woodinville's vibrant wine tasting scene
You simply can't talk about wine tasting in Washington without mentioning Woodinville wineries. The city of Woodinville combines scenic rivers, vibrant art and culture scene, and stunning parks and playgrounds. The peaceful town is littered with impressive real estate, local farms, and ample outdoor recreational activities. It's both a modern, active community with classic small-town charm.
The cherry on top is that Woodinville is a wine connoisseurs' playground – home to 13 American Viticultural Areas (designated wine grape-growing regions in the US), over 800 winemakers, and 130 local wineries. If you love wine, you'll love Woodinville.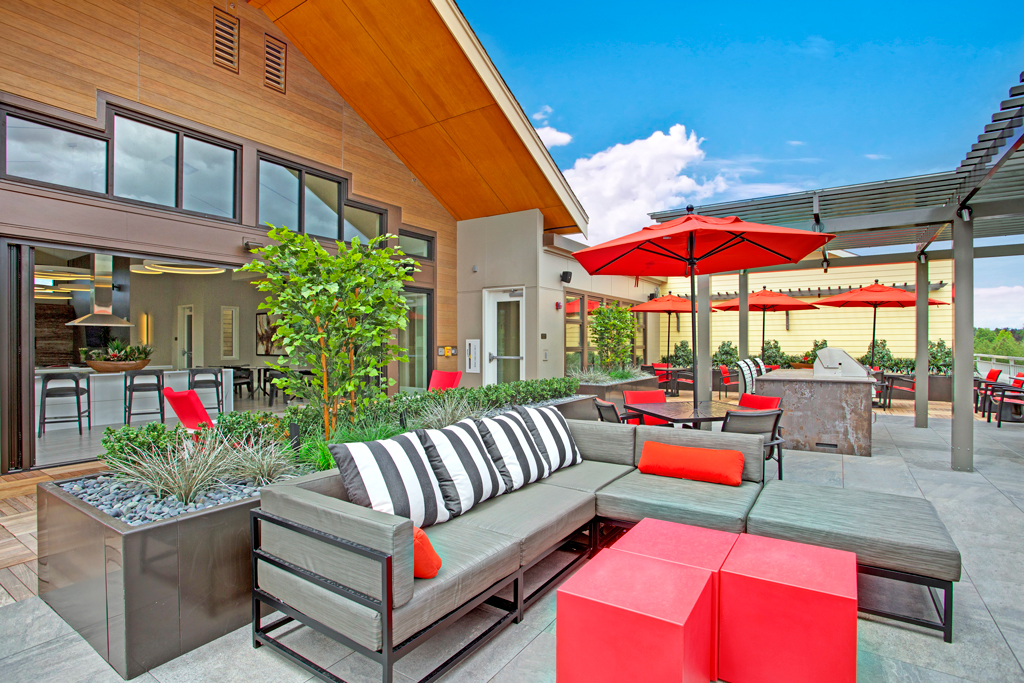 Wineries in Woodinville
You'll discover some of the finest wines in the world right here in Woodinville. For example, the Armstrong Family Winery is a first-generation winemaking family located in Washington's Warehouse Winery District, tucked in a popular neighborhood called The Junction. As a self-proclaimed urban winery, Armstrong Family Winery combines industrial-size garage doors, large windows, and outdoor seating with locally inspired artwork, gourmet food, and live music. It's a true artisan-inspired experience. And while this winery caters to a more artistic and laid-back crowd, wineries like Convergence Zone put a more modern and innovative spin on the classic wine-tasting experience.
If you prefer your wine with a bit of history, the Chateau Ste. Michelle Winery is Washington's oldest winery and has roots dating back to the early 1940s. With award-winning wines, Instagram-worthy architecture and design, big-name concerts, and an exclusive wine club, Chateau Ste. Michelle is bucket-list material for wine connoisseurs everywhere.
Whether you're looking for a lively place to listen to music and enjoy some good food and great wine, or you want a more elegant, fine-dining wine tasting experience, you can choose from many wineries in Woodinville to find the perfect ones to suit your tastes.
Wine Tastings
If you're searching for a new wine to try or simply want to expand your palette, a wine tasting is a fun way to do it. Pairing classes throughout the city guide you through an educational and delicious lesson on pairing the right wine with the right foods. Learn how to find the perfect wine for your elegant cheese platter, or switch up your date night and take a chocolate and wine pairing class at Northwest Cellars. To learn some hosting tips for your next dinner party, Patterson Cellars offers a unique charcuterie and roasted vegetable pairing experience. For a scenic tasting, check out the outside space at JM Cellars which doubles as a private arboretum so you can sip your favorite wines surrounded by natural beauty.
If you plan on spending an entire day sipping wine, head to the Warehouse District. Here, there are many tasting rooms within walking distance of each other, so you can casually stroll from one gorgeous tasting room to the next without having to drive between destinations. There are actually more boutique wineries per square foot in the Warehouse District than any other wine region in the world. Wine-lovers rejoice!
Wine-Inspired Events in Woodinville
Woodinville is a community where there is always something to do. Farmer's Markets, craft fairs, concerts in the park, and holiday events bring locals together all year long. And because wineries are such a vital part of the Woodinville culture, there are wine walks, constant seasonal wine tasting events, and a highly-anticipated Celebrate Woodinville festival each summer. Woodinville hosts many other wine-inspired events throughout the year, such as the Sammamish Valley Fall Harvest Celebration, the Woodinville Wine Country WineCraft Harvest Auction, and the After-Hours Woodinville Wine Walks. Whether you are planning a weekend of wine tastings or simply want to enjoy a nice glass of wine with a view after a long day, you'll find the perfect spot in Woodinville.
Living in Woodinville
Regardless of where you live in Woodinville, you're never far from a five-star winery experience. People who live in upscale apartments like Woodin Creek Village Apartment Homes are less than ten minutes from The Warehouse District and minutes from Chateau Ste. Michelle Winery and Woodinville Wine Country. Woodin Creek Village also features its own European-inspired Wine Alley. This walkable path hosts tasting rooms galore including popular wineries like TruthTeller Winery, Ambassador Wines of Washington, Rooted Souls Wine, Ancestry Cellars, and more!
Woodin Creek Village residents live in spacious studios, one, or two-bedroom homes and enjoy desirable community amenities like a fitness center, rooftop lounge, and concierge services. Contact our friendly and knowledgeable staff today to learn about our specials, availability, and to schedule a tour to discover your new home!
From deep reds to fruity whites, Woodinville knows wine. It's a community that appreciates good food, great wine, art, music, culture, and community. If you like a good glass of wine, a friendly neighborhood, and a beautiful place to call home, you're going to love living in Woodinville, WA!