Weidner Apartment Homes entered the Leavenworth, WA, market with our new lease-up, Leavenworth Haus. This is the city's first and only large-scale apartment complex. Leavenworth Haus opened their first building in January 2021 and will finish all five buildings in September 2021. Leavenworth is a unique Bavarian-themed town in central Washington. With its gorgeous mountain views and existing rustic buildings, it was remodeled in the 1960s to resemble a German market town as a tourist attraction.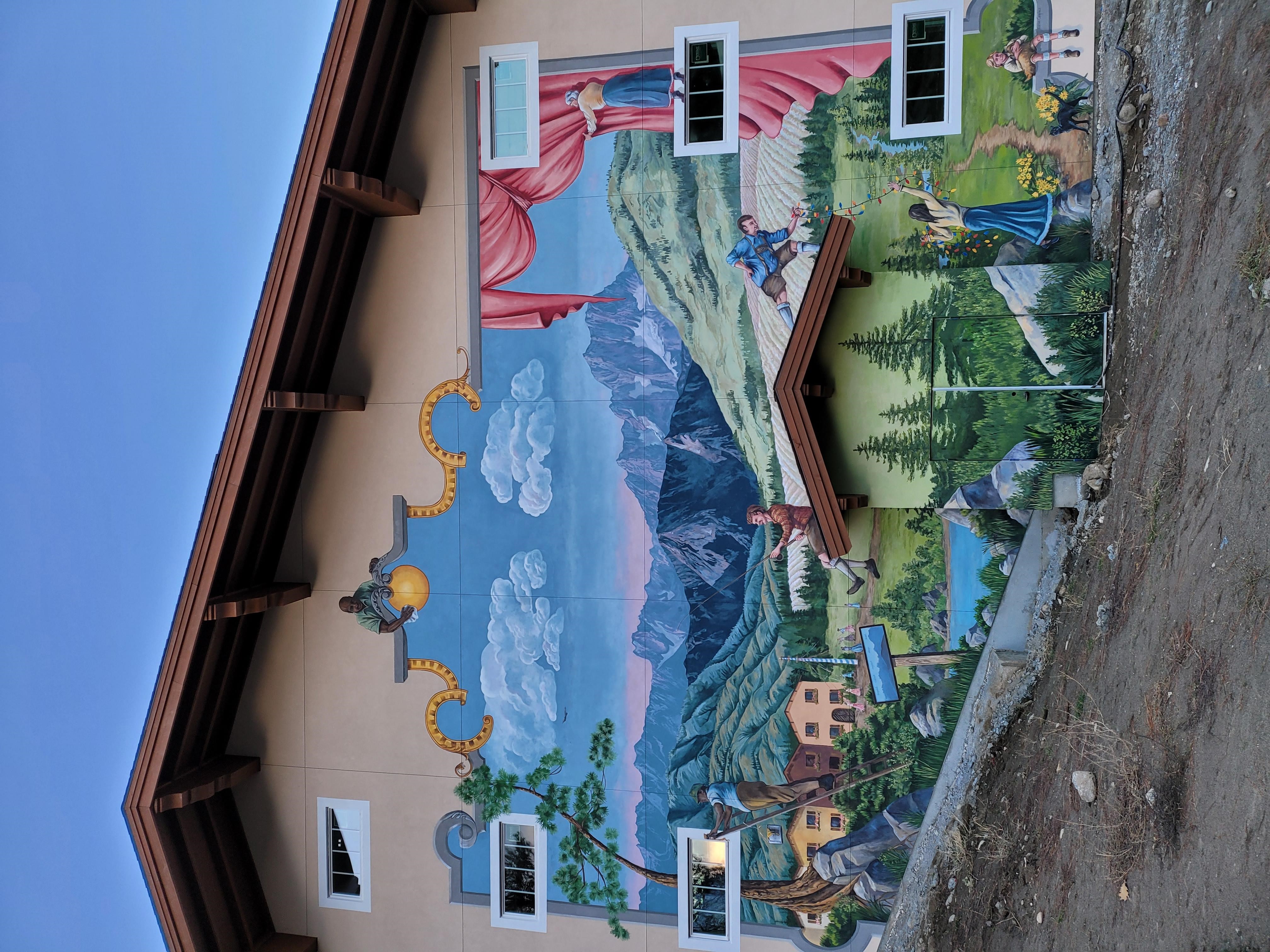 Over 60 years later, Leavenworth natives are still passionate about upholding their German traditions. It's common to be greeted with a "Willkommen," see people dressed in Lederhosens, and eat authentic German cuisine. To preserve the town's Bavarian aesthetic, the locals have strict infrastructure regulations. Storefronts must have hand-painted wooden signs, German-style murals are on almost every building, and the town is designed with its own style called "Old World Bavarian-Alpine."
Leavenworth Haus Community Director, Chris Fullerton, expressed the importance of Weidner's presence to be done "right" to add to the town's ambiance. "As people have grown with the city, they're very passionate about upholding their culture. Immersing ourselves in the community and embracing their values is our top priority to preserve what makes Leavenworth special."
To better assimilate, Leavenworth Haus painted a 30-foot-tall mural on the south side of building B facing Highway 2. Leavenworth Haus is one of the first buildings visitors see when they enter the city from the highway, and the mural serves as our warm welcome. The team chose a local artist, Amanda Gibbs, to design and paint the mural. "It was important we chose someone who knew the area well so they could accurately capture Leavenworth's culture," says Chris.
Amanda chose to paint a fictional village in the Stuart Mountains, a local range comprised of five mountains known for camping and hiking. The piece was named "Unveiling Leavenworth" and was done entirely free-hand in two weeks!
With Leavenworth Haus being the first large apartment community, the city has limited housing options, resulting in many local employees living elsewhere. The addition of Leavenworth Haus will allow more people to live where they work, strengthening the community. "A city can't thrive unless the people working there can also live there. It's important to build a community to maintain pride," says Chris. We can't wait to welcome the people of Leavenworth home next fall!