Whether you're moving across town or across the country, it can be overwhelming to find the perfect new home. Finding a fulfilling and well-paying job, a place with highly-rated education, and a caring community that shares your values are usually high on the priority list when it comes to choosing a new city. Now more than ever, many are seeking convenient access to stores, recreation, entertainment, or outdoor activities so they can enjoy their free time with those most important to them.
Moses Lake is situated on the eastern side of Washington state and checks off all the boxes for a potential new community where you can thrive.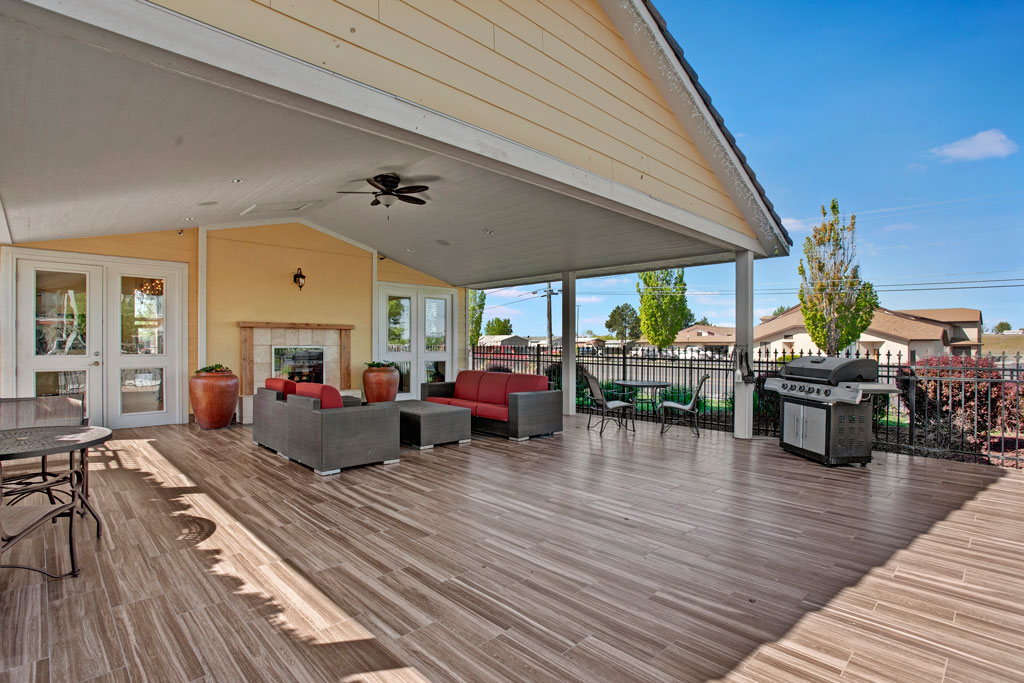 During this time of economic uncertainty, you want to find a community that fosters job growth and future opportunities. Moses Lake boasts positive job growth with an unemployment rate of only 5.6%. That fact, combined with a lower cost of living than the rest of the country, makes the area an attractive potential new home. Major area employers include TCC Verizon, Microsoft, Intuit, Yahoo, and Dell Technologies.
2. Learning and Growing
According to the Public School Review, the Moses Lake School District has one of the highest concentrations of top-ranked public schools in the state. In recent years, high school graduation rates have climbed steadily to reach 92%.
Those seeking a higher education will find 78 colleges within 200 miles, including top-rated Reed College in Portland, Oregon. If you're looking to refine your skills, consider taking classes at universities like Big Bend Community College or Wenatchee Valley College. If you're getting ready to send off your older children to college, there are several award-winning educational programs nearby. Colleges like The University of Washington in Seattle, Washington State University in Pullman, and Gonzaga University in Spokane are all popular in-state education options.
3. A Breath of Fresh Air
When it's time to take a break from work or school, you'll find plenty of outdoor activities to keep you fit, healthy, and entertained. Spend your weekends exploring Potholes State Park, which features access to Moses Lake and many activities, including boating, swimming, and fishing. You'll love hiking and biking in the warmer months and skating, skiing, and sledding in the winter. For a unique adventure, visit Soap Lake, a mineral lake similar to a hot spring or the Dead Sea. Many visitors will take mud baths and soak in the water, and afterward, they claim their skin feels softer and their aching muscles and joints feel refreshed.
The Resorts at Moses Pointe invites local golf enthusiasts to its 400-acre golf club, located on the western shores of Moses Lake. Work on your game with friends, family, or colleagues, then meet up at the popular Mulligan's restaurant afterward for a relaxing and delicious meal.
4. Eat, Shop, and Enjoy
Moses Lake also offers a variety of restaurants, shopping areas, theaters, and museums. Be sure to visit the local Inca Mexican Restaurant for classic Mexican dishes and popular cocktails, or grab a delicious bite at one of the town's dozens of local eateries like Rock Top Burgers & Brews. Pick up gear for your outdoor adventures at Tri-State Outfitters, browse shops at Grant County Mall, or visit local boutique shops like Grandma's Hands. The Centennial Amphitheater and the Gorge Amphitheater, a short road trip away, are great places to enjoy a show. Don't miss the Moses Lake Museum and Art Center. They are "dedicated to exploring the human and natural history of the Columbia Basin and celebrating the works of regional artists" for your enjoyment and expanded education.
Ready to Relocate?
Don't forget to check off the final box on your list before you move: a new apartment. The Vintage Apartment Homes has one- and two-bedroom homes available now, with popular community amenities such as a comfortable clubhouse, a pool, and an on-site fitness center. Call us today to learn more about our availability, specials, and to schedule a personal tour.
We look forward to showing you all there is to love about Moses Lake, WA!