It's hard to believe that a place with so much natural beauty and breathtaking landscapes can also be home to some of the country's most innovative and high-tech industries. Tucson is a sprawling desert and majestic mountains, stunning constellations and epic sunsets, a tranquil retreat and a vibrant city center, all in one. If you're moving to Tucson, consider renting an apartment so you can get to know the area and immerse yourself in the local community.
However, before you rent an apartment in Tucson, AZ, make sure to ask these six questions first: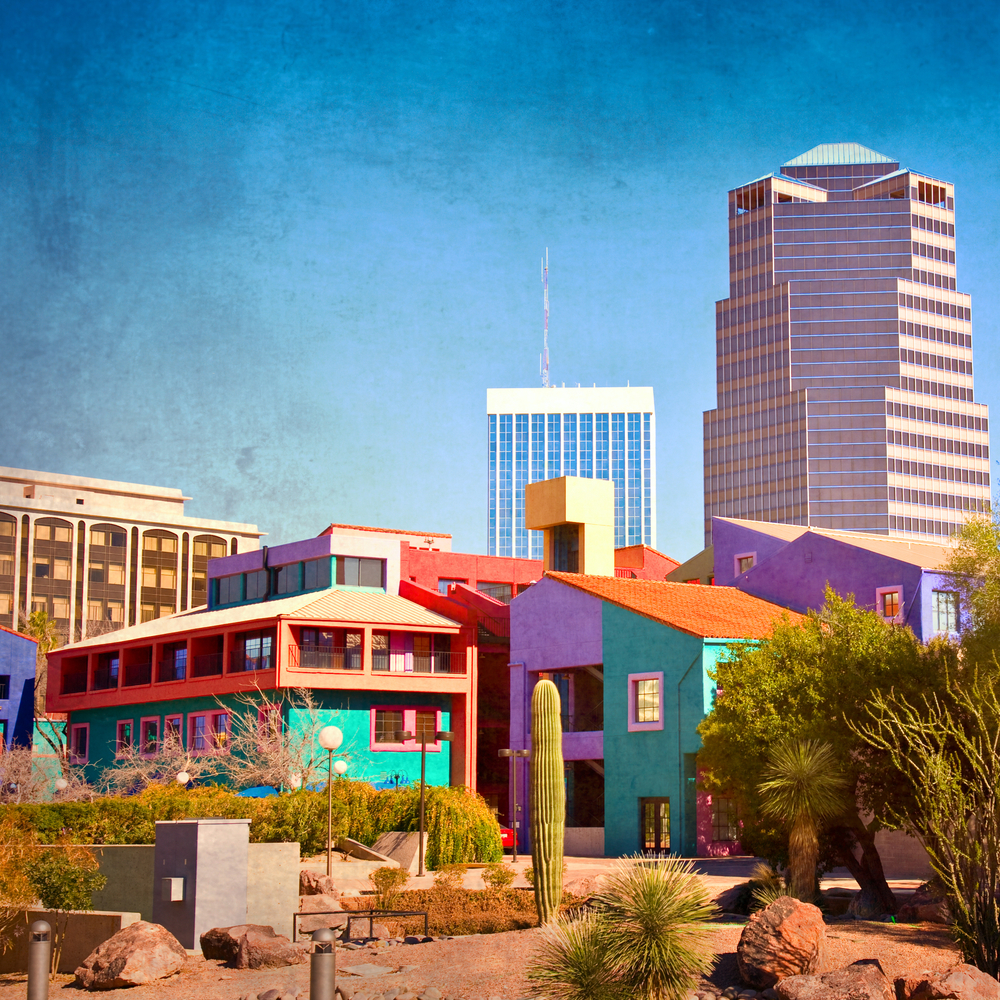 1. How much is the rent and how do I pay it?
One of the most important questions to ask when looking for an apartment is how much it will cost. One of the main reasons so many people choose high-rise living vs. single-family homes in Tucson, especially close to downtown, is because it can be a more cost-effective option. Tucson's median home value is $215k, but it's common to find a studio or one-bedroom downtown apartment between $600 and $800 a month. For college students, entrepreneurs, and first-time home renters, choosing to live in an apartment can be a more convenient and cost-effective option.
Another rent-related question to ask is how rent is paid. Are there contactless or virtual options? Can you have your rent automatically drafted monthly, or do they require a physical check each month? What are the late fees? Is there an online portal where you can safely and securely pay your rent? Knowing the rent procedures before you sign a lease will help you avoid misunderstandings, inconveniences, or accidental late fees.
2. Can you tell me about the location?
One of the perks of living in Tucson is being close to attractions that contribute to the city's modern vibe and natural beauty. Downtown Tucson is broken into six main districts. It is an eclectic mix of art galleries, live music venues, trendy brunch spots, night clubs, public parks, yoga studios, museums, and breweries. Ask about how close the apartment is to where you work and where you plan to spend a lot of your time. Ask about average commute times, where the nearest public transportation stop is, and the proximity to downtown.
Apartments like The Enclave not only offer five-star amenities and luxury residences, but they're centrally located to Tucson's many highlights. Remember that when you commit to an apartment, you're also committing to the neighborhood. Make sure you find an apartment community that makes it easy to get to work, school, and social hangouts.
3. What are my floorplan options?
Once you've decided that the location is good and the rent is affordable, it's time to ask more detailed questions about how the apartment will complement your lifestyle. Ask about what floor plan options you'll have, and be sure to take a tour. How many bedrooms and bathrooms do you need? Is it important that you have a private outdoor space? Do you need a first-floor unit? Most modern apartment communities will offer virtual tours so you can explore the different options without ever leaving your home.
4. Is it pet-friendly?
Tucson is ranked as the second most dog-friendly city in the US, so it's no surprise that most Tucson apartment communities cater to four-legged family members, but it's always important to ask. If you have a furry roommate, ask about the community's pet policy and if there are any on-site pet-specific amenities. Many Tucson apartments are just a short drive from local dog parks, and a quick online search will bring up results for meet up groups designed to bring pet lovers together. Ask about the community's pet fees, pet restrictions, and if there is a refundable pet deposit. Take the time to find a pet-friendly apartment in Tucson that doesn't just accept pets but welcomes them!
5. What community amenities are offered?
One of the best parts about living in a Tucson high-rise is having access to resort-style amenities. As you start your apartment search, make a list of your "wants" vs. "needs" for amenities. Is having a community pool or fitness center a must? Do you need easy access to a business center or laundry facilities? Start with the things you need, and then expand your search to apartment communities that have extras. Ask about how maintenance is handled, the community's smoking policy, and what security measures are in place. Are there plans to add or take away amenities? Knowing this can help you make a more informed and confident decision.
6. What is the guest policy?
Understanding the guest policy is definitely something you should know before signing a lease. If you're the kind of person who likes having friends or family over every so often, you want to make sure there is a flexible guest policy. Where can guests park? Are there rules about how long they can stay? If the apartment community is gated, inquire about what you need to do to ensure they can enter the apartment community.
Find The Perfect Apartment In Tucson
Tucson is a vibrant city with a rich history and breathtaking outdoor beauty. It is a popular place for growing families, entrepreneurs, busy professionals, college students, and retirees. If you're looking for a pet-friendly apartment in Tucson, AZ, give us a call today. Come see our studio, one-, and two-bedroom apartments of The Enclave Apartment Homes!