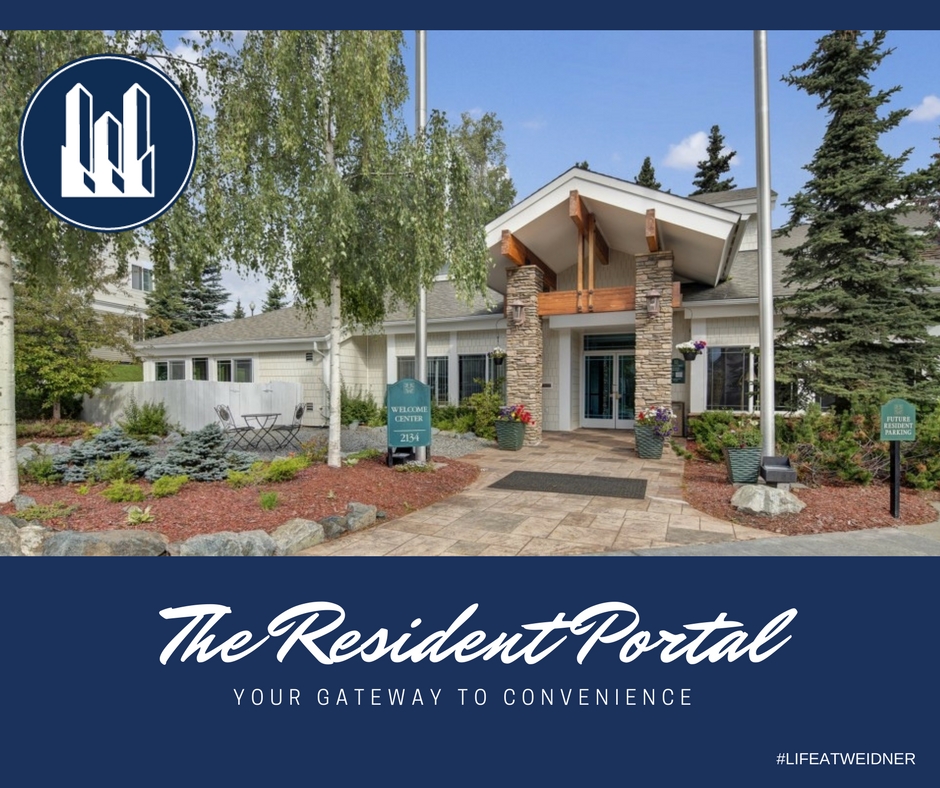 At Weidner Apartment Homes, we understand that managing the everyday details of life can be overwhelming. Whether the boss just requested a last-minute report and you're already late for a dentist appointment or a parent-teacher conference, balancing family, work, and home life is the ultimate multitasking adventure. And let's face it, sometimes that "adventure" goes awry. The last thing you need is one more surprise – like a past due rent notice, or a leaky faucet to deal with. Enter Weidner's Resident Portal, Your Gateway to Convenience With the Weidner Resident Portal, managing tasks at home just got a little easier:
Pay rent online and avoid late fees
Set up easy rent reminders
Submit maintenance requests and get real-time progress reports
Communicate with the leasing staff
Download the mobile app for convenience on-the-go
We've made it easy to set up your own Resident Portal account. Just click here, fill out the short form, and enter a world of convenience, without ever leaving the comfort of your cozy apartment home. Stay Connected with Your Community Accessing the Resident Portal also gives you an inside look at what's happening in your community. Paying your rent online, or submitting a maintenance request doesn't mean we'll see less of you. In fact, we might even see more of you at a Weidner Cares charity drive, community event, or resident-inspired gathering like a barbeque or picnic. If you're new to the area, there's no better way to learn about your neighborhood, than through your own community. Want some opinions on nearby parks, tourist attractions or which restaurant serves the best pancakes? Go on the Resident Portal and ask your community, or check out our Facebook or Instagram page @WeidnerApartmentHomes or Twitter @WeidnerAptHomes. If you have something great to share with the community, don't forget to use the #LifeatWeidner hashtag, and let us in on all the fun. Providing our residents with quality apartment living at 239 properties and growing is what we do best. So while we can't attend that parent-teacher conference for you, or reschedule that dentist appointment, we can make a few things easier to manage through the Resident Portal. That leaves more time for you to enjoy all of the many amenities Weidner has to offer or…finish that last-minute report for your boss. (Sorry. We would do that for you too, if we could.) Welcome home. What matters to you, matters to us!