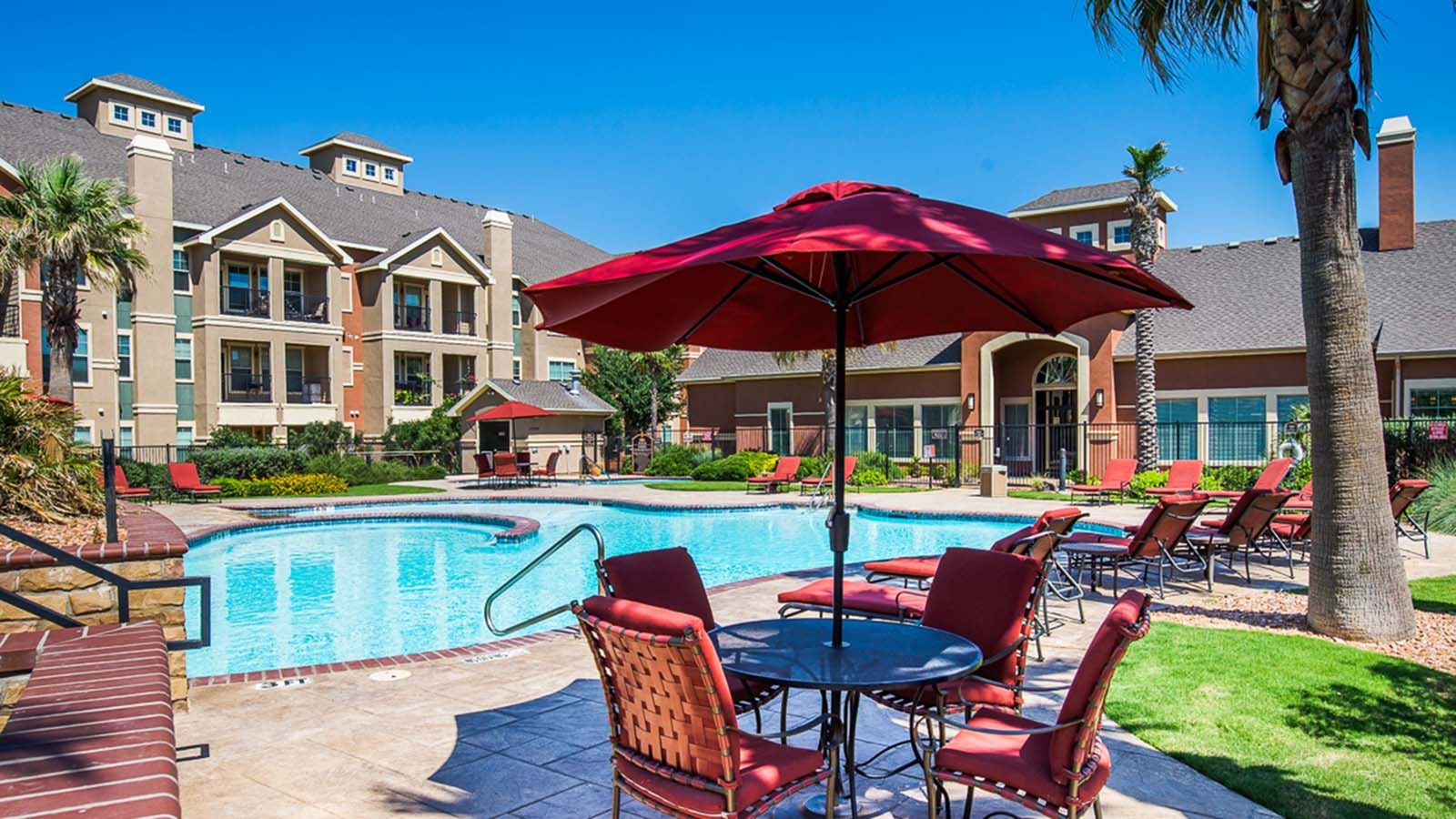 Choosing an apartment can be a little daunting. There are so many things to consider and you don't want to make a mistake. No worries… we've got the inside scoop.

We spoke recently spoke with Melissa Tankersley, Community Director The Palms at Briarwood Apartment Homes, about what residents should look for when searching for an apartment in Midland, TX, or anywhere for that matter.

She talked about the top seven questions future residents should ask themselves before they decide upon the perfect apartment:

Is the location close to my everyday needs?
How long will it take to run errands and get to work? "Ideally, your apartment will be near local businesses as well as shopping, dining and entertainment options," she said. Also check out the property's proximity to schools, sports fields, picnic areas, parks, and whatever else is important in your life.
Is the property clean and well-maintained?
Look around. Are the grounds clean? Is the apartment complex landscaped and well-maintained? Tankersley also suggests looking at the surrounding property to see if it's someplace that will provide peace to you during your non-working hours. "For example, not to brag, but our landscaping is super lush and green and beautiful, which is a soothing alternative to the desert scenery everywhere else."
Do you have multiple floor-plan options?
Having a variety of choices allows you to pick the best layout for your belongings and your lifestyle. "You'll want to be able to choose from 1, 2 & 3-bedroom floor plans for singles, couples, or families."
Is management responsive?
It starts with your first phone call. Notice if the staff answers or returns your call promptly. Ask if they offer an online option to pay rent, communicate with staff and make maintenance requests. And be sure to find out about their policy regarding these requests. For example, according to Tankersley, "At our property, our goal is to get maintenance issues resolved within 24 hours."
Will the amenities make my life easier?
Indoors: Each apartment will have its own unique offerings, and it's up to you to decide what you can and can't live with. You'll get to choose from luxury features like high-end appliances, electric fireplaces, surround sound, built-in computer stations and private balconies, or you may just want to make sure there's a good dishwasher and in-unit washer and dryer.
Outdoors: Once you step outside your front door, ask yourself what's important to have in your surrounding community? Says Tankersley, "Different things matter to different people. In general, I've found that our residents choose us because they like our gated community, pool and hot tub, media center and 24-hour fitness center."
Is there a sense of community?
Beyond the amenities, do you get a feeling of warmth from the staff and residents? Tankersley thinks this is the most important part of finding your next great apartment. "We try to stay innovative and set the bar high in our region regarding how we treat our residents by hosting lots of events and activities for them." Her staff decorates for every holiday and hosts numerous resident events such as "the big Halloween party we have every year with lots of food and drinks, and a costume contest with prizes."

To further enhance the social environment for residents, the staff recently built a game area where people chat and laugh during a friendly game of cornhole, and they constructed a new sandbox and a cool little playhouse, so kids are happy too. At the locations you're checking out, look for little touches like these to see how much community matters at each property.


Have they won any awards?
"I mean, awards show people care, right?" asked Tankersley. She can't resist pointing out a couple of recent awards her staff has won:
2018 Property of the Year Award by the Permian Basin Apartment Association
2016 & 2017 Gold Winner Readers' Choice Award for Best Apartment Complex in Midland (plus the Silver in 2018)
The place you choose doesn't have to be an award-winner, but it certainly doesn't hurt.

No matter what apartment you choose in the end, use this list to carefully consider all your options to help make sure you're happy in your new home.
Are you ready to feel right at home and join a warm and active community? Contact The Palms at Briarwood Apartment Homes in Midland, TX today to schedule your tour and find your wonderful new home.