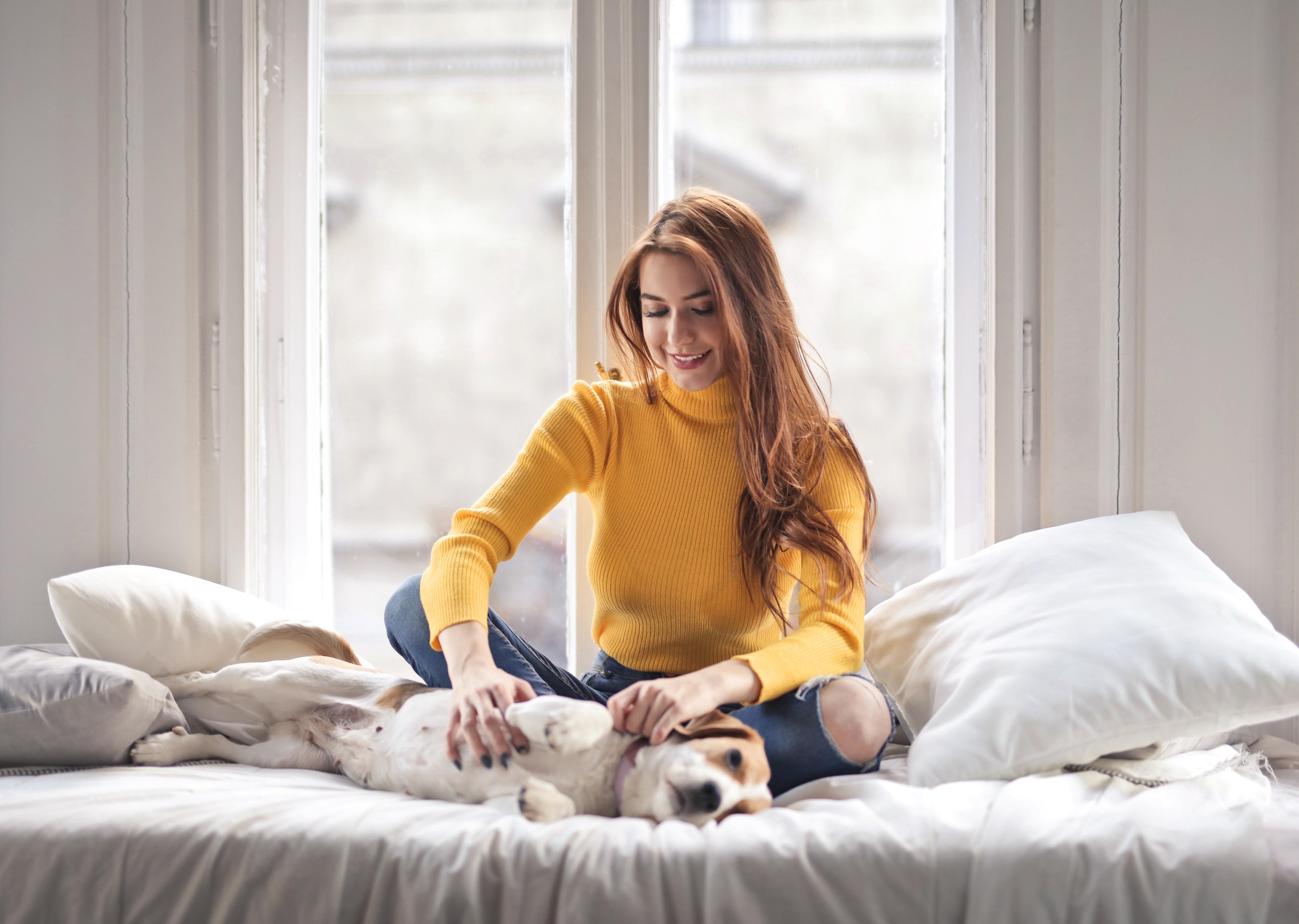 We've all seen those online videos of pets wreaking havoc the moment their pet parents shut the front door. Entertaining as that might be, pets do have their sneaky ways of getting back at us when they aren't getting the attention, exercise, or mental stimulation they need. Here are a few ideas for keeping your pet happy and healthy in the apartment home. (We're not sure we know of a way to keep them from giving us that sulking "take me with you" look, however. If anyone has any ideas, please send them over to us at #LifeatWeidner!
Keep your pets healthy and well-groomed. Pets require regular check-ups and haircuts just like we do. Depending on the breed of your dog or cat, frequent grooming appointments may be a monthly necessity. Some apartment communities feature on-site dog wash stations for the ultimate in convenience!

Keep the temperature comfortable and consistent in your apartment home for your pet. As summer approaches, make sure to adjust your thermostat to keep your pet in the comfort zone while you're at work. Some apartment homes are equipped with systems that allow you to monitor and adjust the thermostat from your phone. Check with your leasing manager to see if this service is applicable in your community.

Designate an area of the apartment that's just for your pet. Whether that's a dog or cat bed, a special blanket or corner, pets need that kind of consistency to feel safe and calm.

Make sure your pet has their own toys so they don't go after yours! Supply your pet with chew toys and scratch pads to keep them occupied so they don't go after your favorite pair of shoes, the couch, and the curtains!

Make sure your pet gets enough exercise. Help your pets work off all that extra energy by scheduling play times, walks, and visits to the dog park. Some communities feature the added amenity of an on-site bark park but make sure to vary your pet's routine to keep them mentally stimulated and socialized. Even cats need exercise. Invest in some fun cat toys that keep them active and enjoy the show!

Hire a dog walker to come in and take your dog on regular walks during the day. This keeps your dog from accumulating too much nervous energy and gives them something to look forward to while you're away.

Keep your dog socialized. Make sure your dog has the appropriate training for its breed and temperament and schedule play time with friends at either a friend's yard, a dog park, or on the trail.

Invest in a pet camera. Now you can actually see what your pet is up to while you're away. Check out these

Top Rated Pet Cameras

reviews by Offers.com.
We are so pleased to offer pet-friendly apartments at Weidner and hope you've enjoyed these tips and tricks for keeping your pet healthy and happy.
-The Weidner Team