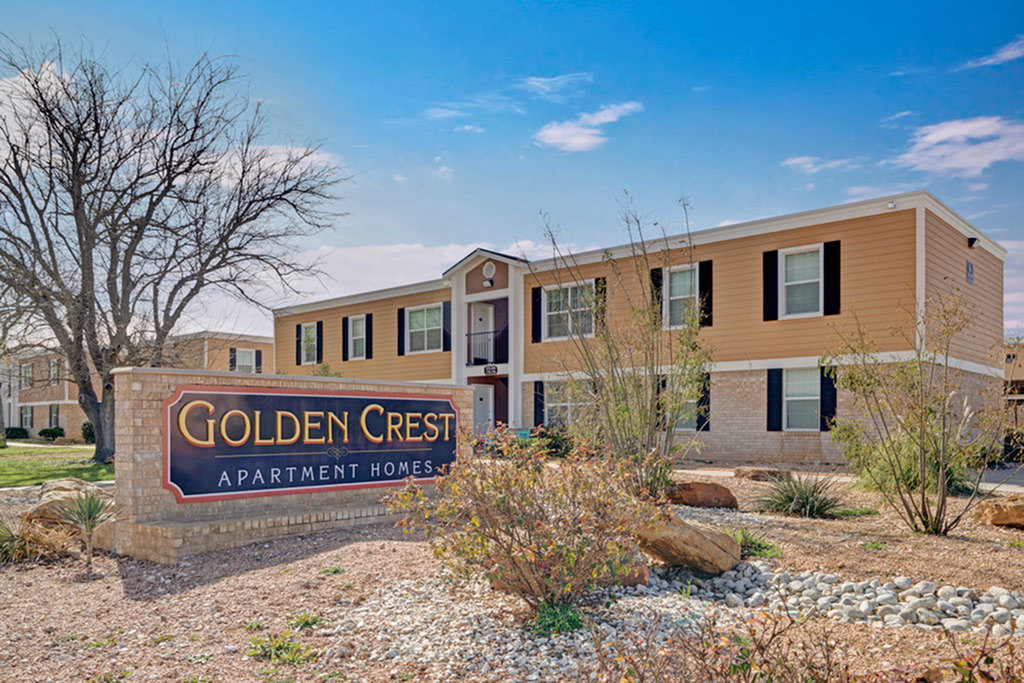 Love Notes are a "mutual love affair between people and their place" according to author Daniel Kageyama. When she read his book, Samantha Rickard, Community Director of Golden Crest Apartment Homes in Odessa, TX, fell in love with the idea of building communities that are "lovable, that grab us by the heart."

When asked why it matters to her, she said, "This isn't just an apartment building, it's a home where people have raised their families." After considering how she could provide Love Notes for the residents in her community, she came up with four ways:

Helping residents help each other
One very important aspect of happy apartment living is how well the community gets along. This is where Rickard saw her first opportunity to bring the concept of Love Notes to life. She now offers opportunities to volunteer for community beautification projects including trash-pick-up sessions and garden improvement days. "I never have a shortage of people who are ready and willing to help keep this a really nice place to live," she said. "And I always see people helping each other out here on their own as well – like feeding each other's pets and watering plants and gardens for neighbors while they're away on vacation."

Making it a better place to live
In the effort to facilitate conviviality and fun for the people who live in her community, Rickard hosts regular resident events such as an annual Easter egg hunt, a summer pool party, and a very popular Halloween pizza party complete with drinks, snacks, and grab bags for kids before they start trick-or-treating. In addition, she holds fun front-door decorating contests for major holidays with prizes for first, second and third place.

She and her team are also building an outdoor play area for kids, complete with a tetherball area, a chalk zone, and new benches where people can enjoy the sun and fresh air.

Going the extra mile
"People are really happy here," said Rickard, "with some of our long-term residents having lived here from 10 to 35 years, and I want to keep it that way." To accomplish this, Rickard says she makes a concerted effort to not only meet, but to exceed her residents' expectations. She said does this by listening and picking up clues about what's going on in their lives, and then offering kind words or a hand-written note or card for encouragement or to congratulate them on happy news.

"It also has to do with responsiveness," she added. "For example, if there's a maintenance issue, we get on it as soon as possible and our goal is to fix it right the first time."
Serving as an unofficial concierge
Rickard said that she always tries to have some recommendations on hand for residents that want to enjoy what the neighborhood and city have to offer.
Here are a few of the fun things to do in Odessa that she recommends to her residents:

Hot Summer Nights – During Odessa's annual Hot Summer Nights concert series every Friday night in June and July, people flock to Noel Plaza and listen to music as their kids enjoy fun child-centered activities and order meals from the Odessa and Midland food trucks.

Cinergy Entertainment Group – At this popular film-and-fun complex, families can watch a first-run film, go bowling, compete at laser tag and play arcade games. Next-level adventures include balancing on ropes, nets, tricky bridges and beams on the Sky Walker Ropes Course and evading zombies in the Mini Escape Room.

The Ellen Noël Art Museum – Art lovers can view works from West Texas artists, along with fine art in the museum's four galleries. They can also participate in fun activities in Art Haus, the family space for hands-on learning, then head outdoors for a "botanical experience" in the Sculpture and Sensory Garden.

The Odessa Meteor Crater – When a giant meteorite slammed into the desert outside of Odessa 62,000 years ago, it left behind an incredible 600-foot-wide crater that still inspires awe today.

The Permian Playhouse – This community theater is a popular destination for locals and visitors, staging shows that are family-friendly, fun, showcasing great local talent.

McKinney Park Sprayground – When it's time to cool off, Rickard recommends heading to the McKinney Park Sprayground, a splash pad with a giant converted derrick and dozens of mini-fountains that provide refreshing fun.

If you're looking for an affordable, renovated apartment in Odessa with a close community in a prime location, contact us today. We're here to schedule your personal tour and help you find your perfect new home.

(432) 366-9425