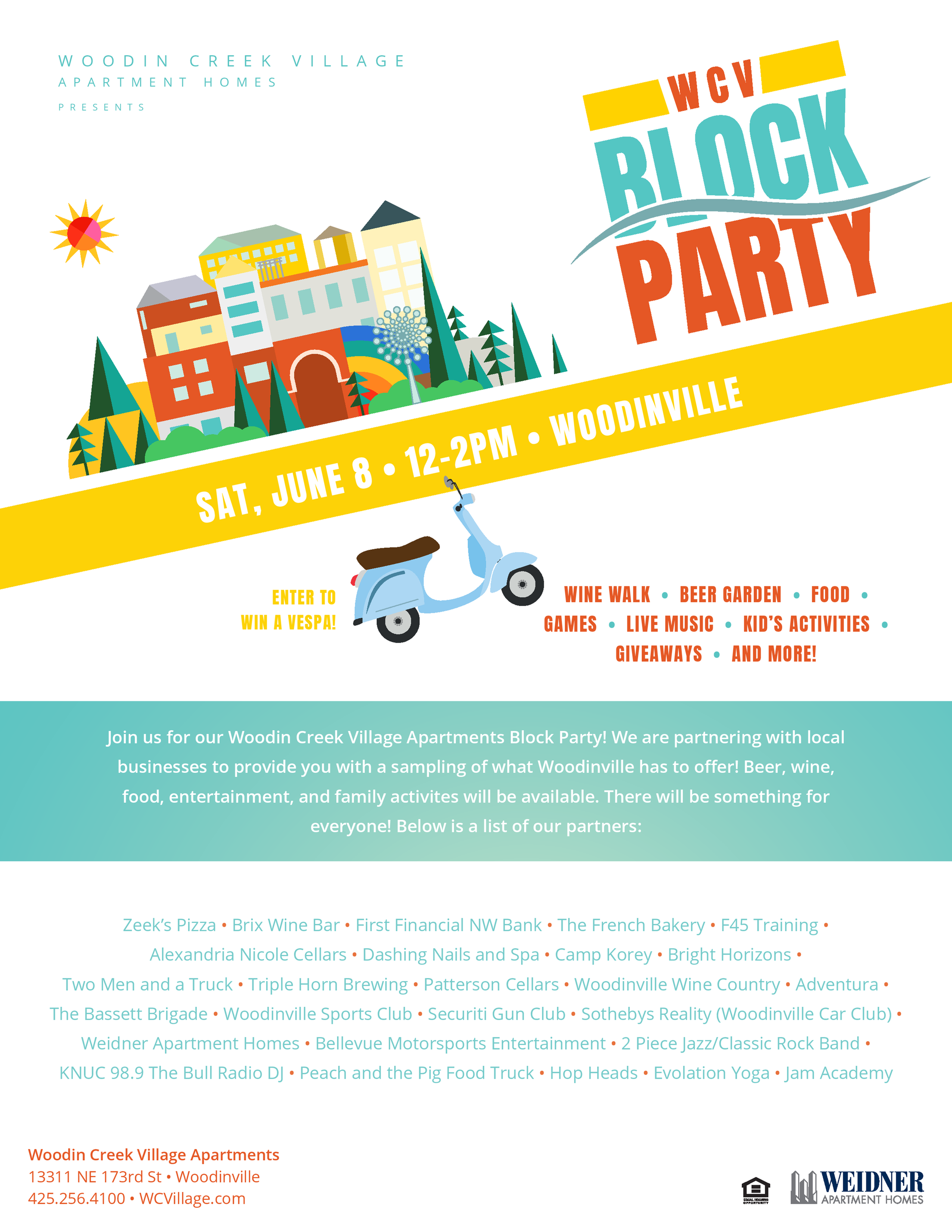 When was the last time you attended a block party? Well, now is your chance! Join us at the Grand Opening of the Grid Road – 135th Ave NE. & Phase 2 of Woodin Creek Village's Residential and Commercial development block party, otherwise known as #WCVblockparty!
So much goes into the planning and development of a new community and we want to celebrate those efforts with you, our residents. Not to mention, a block party just says "summer," doesn't it?!
Here's what you can expect at the WCV Block Party:
Tour our brand new apartment homes!
Get entered for a chance to win exciting prizes including the Grand Prize – a Vespa scooter!
Car show featuring classic & antique automobiles
Live music
98.9 The Bull
Magic Show
Street Fair
Kid Zone
Local Wineries & Brewery
Come and get to know your new neighbors, enjoy some great food, music, and magic and get a first look at these brand new apartment homes in Woodinville, WA.
We can't wait to see you there on Saturday, June 8, 2019 from 12 PM – 2 PM at Woodin Creek Village Apartment Homes, 17300 35th Ave NE, Woodinville, Washington 98072.
What matters to you, matters to us!
Share your pictures and stories with us at #WCVblockparty.
-The Weidner Team